Fun things to do in Southampton
Perched on the south coast of England, Southampton is a historic port city in Hampshire filled with culture, life and, best of all, adventure. Located less than 30mins away from both the sea and the New Forest National Park, you'll be spoilt for choice for fun things to do, which are suitable for all ages.
Go Ape Southampton
Nestled in the green expanse of Itchen Valley Country Park, Go Ape Southampton has something for every flavour of thrill-seeker.
Young and old(er) adventurers alike can swing, climb, and zip through the canopy on a Treetop Adventure or Treetop Challenge high-ropes experience. Or, closer to the ground, enjoy an action-packed hour of Axe Throwing in the great outdoors. Remember it's about skill rather than strength, as you aim for that all-important bullseye.
If you're looking for even more adventure, Go Ape Moors Valley Country Park (Dorset) is just over 30 mins away from Go Ape Southampton.
The Quays Swimming and Diving Complex
The home of Great Britain's Olympic diving team, The Quays Swimming and Diving Complex is a family favourite day out, complete with world class swimming and diving facilities. There are three swimming pools: a 25m 8-lane pool; a diving pool and a leisure pool complete with flumes, slides and a whirlpool.
Alpine Snowsports Centre
Get your favourite winter sport fix all year round at the Alpine Snowsports Centre. Whether you're a pro or still learning, you can try skiing, snowboarding or just sliding down the dry slopes on inflatable donuts!
Beautiful Outdoor locations
Itchen Valley Country Park
Home to Go Ape Southampton, it's well worth exploring the 440 acres of woodland and meadows in Itchen Valley Country Park after your adventure! There are loads of things to do for families and groups, including self-led adventure and play trails, digital orienteering paths and off-road cycling routes.
Free activity sheets can be downloaded to your phone or printed off online to keep little ones entertained. P.S. The Woodland Café is a great place to refuel, with a range of fresh, locally sourced food and hot drinks.
Manor Farm National Park
If your little ones are animal lovers, Manor Farm Country Park is a great day out. This hands-on farm lets them meet and interact with friendly animals, including cows, sheep, goats, donkeys, rabbits, guinea pigs and alpacas.
The Play Barn also includes indoor and outdoor spaces with accessible play pieces for children of all ages.
Old McDonald's Farm becomes a reality here with a whole host of farmyard animals to greet you on arrival. Be prepared, your heart will melt.
New Forest National Park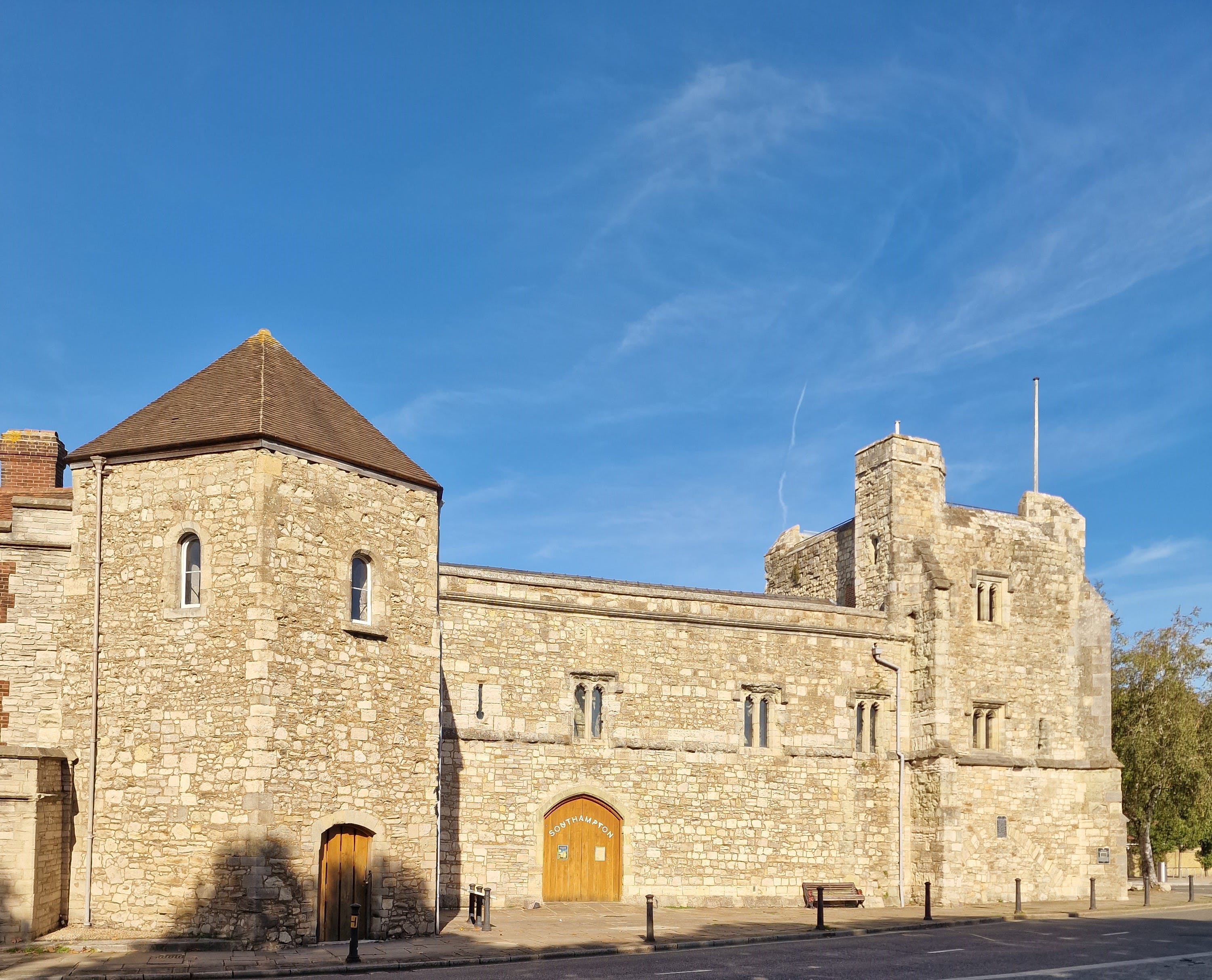 Visit the Old Town
Said to have more hidden treasures than any city in the UK, Southampton's Old Town is situated just south of the city centre. If you're looking for sightseeing opportunities, you've come to the right place.
There are a variety of themed guided walks on offer, including ones about the Titanic, Jane Austen and Perils and Plots to name just a few.
Strolling along this well-preserved, third longest stretch of medieval town wall in England, you'll feel like you've stepped back in time. Don't forget your camera!
Tudor House and Gardens
One of Southampton's most important historic buildings, the Tudor House and Gardens reveal over 800 years of history. Set in the heart of the old town, every nook and cranny of the house and gardens is filled with stories, telling a tale of the many occupants through the years and how Southampton has changed around it.
There is also a bursting calendar of seasonal activities and events throughout the year.
Solent Sky Museum

Home of the Spitfire and the largest flying boat in the world, the Solent Sky Museum is an ideal cultural family activity.
Immerse yourself in the history of aircraft development manufacturing over the past century as you peruse 20 aircraft exhibitions, featuring the Schneider Trophy S6 Seaplane and the Spitfire.
SeaCity Museum
Located in the centre of Southampton's emerging Cultural Quarter, SeaCity is a state-of-the-art, interactive museum, housed in a Grade II listed building. The museum takes you through Southampton's connection with the sea, focusing on the people who have travelled in and out of the city through the centuries, with a particular focus on the city's fascinating Titanic heritage.
The MayFlower
Built in the 1920s, The Mayflower is the biggest theatre on the South Coast and features a diverse range of productions, from West End touring shows to dance, opera and ballet. The theatre also boasts three bars which are open before curtain-up and during the interval.
Harbour Lights Picturehouse
Overlooking Southampton's Marina, The Harbour Lights Picturehouse showcases a range of films from Blockbusters to indie-movies and classic films. The venue has two comfortable screening rooms, and the café-bar has a picturesque view across the Marina.

Whether you're after fine dining or good old-fashioned grub, Southampton is filled with great places to eat. Oxford Street is a great place to start, with a large choice of restaurants independent shops and bars but don't be afraid to do your research. There's so much on offer, here are just a few great places to eat.
Find your next adventure at Go Ape Southampton