The Go Ape & The Prince's Trust Partnership
The Partnership
In June 2021, we launched our 2-year partnership with The Prince's Trust's an award-winning youth charity. When deciding on a national charity, we were dedicated to selecting an organisation that would support young people's mental health needs and provide post-pandemic aid.
Go Ape and The Prince's Trust will share our employability expertise and outdoor experiences to help 11- 30-year-olds upskill, reskill and build the confidence they need to get back on track in these difficult times.
Development Programmes
The Prince's Trust deliver their learning programmes through a mix of group activities and one-to-one support.
Over 2021 and 2022 we have shared our Go Ape courses and adventures as part of the Explore and Achieve Programmes. These programmes give 11-25 year olds the opportunity to learn new skills and develop their confidence. We have also held World of Work days to show what our (more unconventional) work place looks like.
In February 2022 and 2023 we have taken part in The Prince's Trust Future Steps challenge. Across the UK, our tribe have committed to walking at least 10,000 steps per day to fundraise and help change the lives of young people!

Christmas Donation
In December 2022, we shared a little Christmas present and offered a 25% donation on all Monetary Gift Voucers on the 13th December.
International Women's Day
As a part of the #ChangeAGirl's life campaign we donated £3 from every online booking purchased on International Women's Day. The adventures you booked helped us to directly impact young women's futures and raise more than £2.3k.

Prince's Trust Banana relay
We launched our Prince's Trust partnership in a typically Go Ape style, with an adventurous flair! Our tribe swam, ran, cycled, paddled, kayaked (you get the idea) over 20,000 miles between June and October. Following a route around the world from our home base (Banana HQ, Bury St. Edmunds) across some of the world's highest mountains, we virtually summited peaks including Denali, Everest, Elbrus, Kilimanjaro, and Aconcagua.
We raised £18,387 in donations, which were match funded by Go Ape. This meant that we handed over a cheque for £34,354 to The Princes Trust.

Brilliant Breakfast
The Brilliant Breakfast is an annual, nationwide event through which The Prince's Trust supports disadvantaged young women. All the funds raised helps to change their lives for the better, through education or meaningful employment.
In 2021 and 2022, we took part in the Brilliant Breakfast with typical Go Ape enthusiasm! Our site teams shared breakfasts, invited adventurers to join us for a butty and even dressed up as eggs and bacon.
Together we have raised over £7k to help support young women in need of support!

The Kickstart Scheme
Created by the government, the Kickstart scheme offered valuable work experience for those aged between 16 - 24 who received Universal Credit.
At the heart of Go Ape are our values include 'well-rewarded careers' and 'doing the right thing'. By creating over 100 Kickstart placements, we provided opportunities across Go Ape, including Local Marketing Assistants roles, Maintenance Assistants, Customer Care Specialists, IT Support positions, and more.
Throughout their employment, Kickstarter's also had access to expert support from The Prince's Trust and upto 6 months after their placement.
In December 2022, we were delightedto be nominated in the Prince's Trust Partnership Awards Newcomer category alongside huge names like Disney, Cadburys, Microsoft and Pinsent Masons.
Disney won the category, which was thoroughly deserved, but we were so proud to be nominated and celebrate amongst partners who have helped to raise more than £85 million since 2019.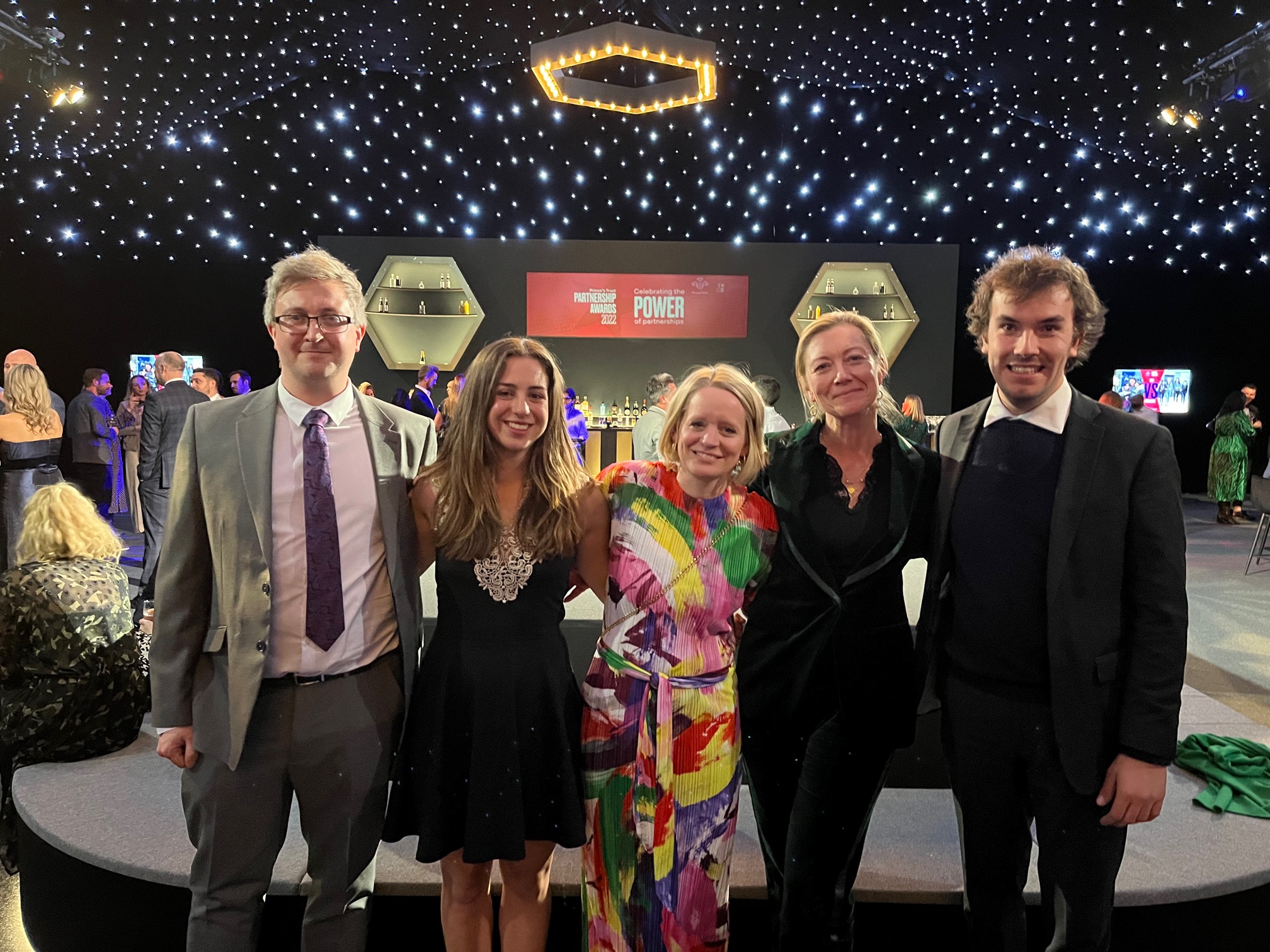 Go Ape is now employee owned
Read all about our change in ownership model