Treetop Adventure Plus
Do you have a child over 6 and full of adventurous energy? Perhaps they've smashed our Treetop Adventure but aren't quite ready for the Challenge course yet? Then Adventure Plus is the experience you're looking for.

This one hour activity includes full access to the 3 loops of our Adventure course. This is where they'll find their feet and head for heights before turning up the fun on the Adventure Plus extension. Higher platforms, crossings with extra wobble and an epic 120m zip wire ride back to the ground.
Sundown Sessions are back
Discover more here.
Nets Adventure & Treetop Adventure Plus: £34
'Tis the season for adventure at Go Ape Moors Valley this December as you and your tribe can bounce for an hour on Nets Adventure and then swing in the trees on Treetop Adventure Plus.
Key Details:
Available on all days we are open in December

This bundle is for one hour of Nets Adventure followed by Treetop Adventure Plus

When you pick a timeslot for Nets Adventure, the Treetop Adventure Plus session will automatically be allocated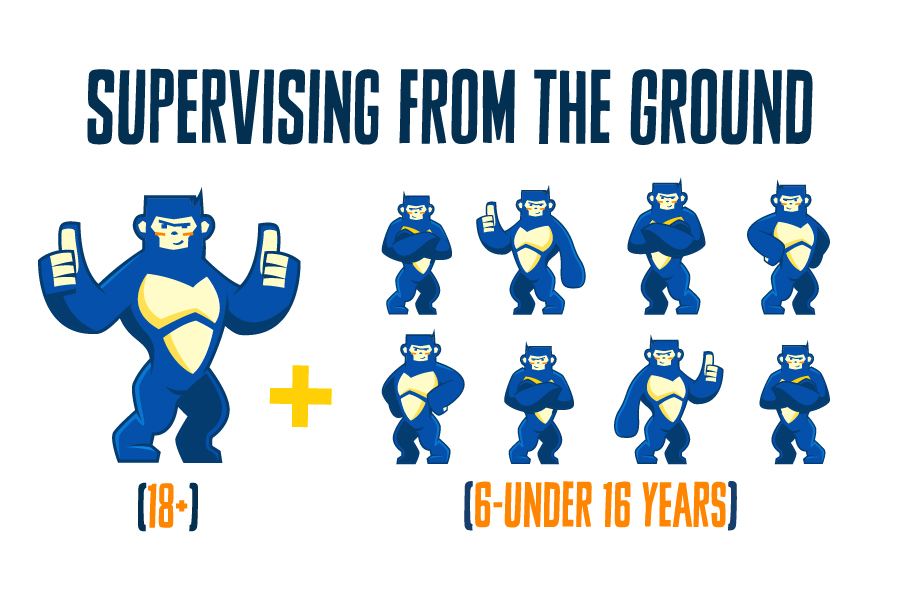 An adult (18+) can supervise up to 8 children aged 6-15 years from the ground or on the course.
What and when can I book?
Treetop Adventure and Treetop Adventure Plus
After 15:45 on the following dates:
Saturdays between 27th November and 18th December
19th - 23rd December
How do I book?
1. Click the 'book now' button at the top of your screen.
2. Choose your preferred location and chosen activity
3. Select your date and time
4. From here, follow the usual check-out process, but be quick as spaces are limited!