Treetop Adventure Plus
If you have a nimble child, keen to find their adventurous feet on the high ropes or you're an adult tentatively exploring your tree legs, our Treetop Adventure Plus experience is for you.

You'll tackle our original Treetop Adventure course to build your confidence before heading up a level to the Adventure Plus loop. Once there, you'll reach the high ropes course via a fisherman's trap. The longest crossing, the Chamonix, is a whopping 16m long, and after making it across the course, intrepid adventurers can fly back down to earth in style on a 75-metre long zipwire.

Sundown Sessions are back
Sundown Sessions are returning from this October at Go Ape Leeds Castle. Discover more here.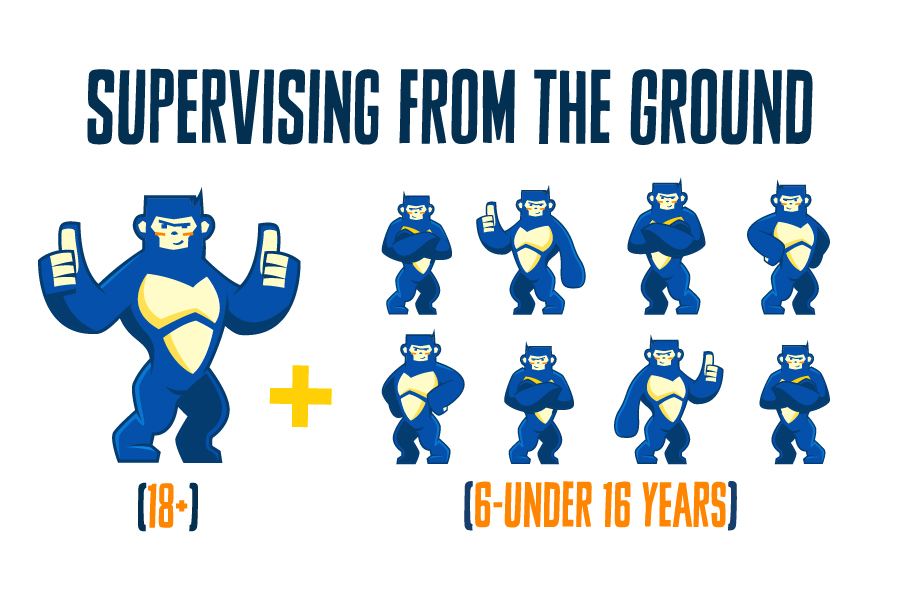 An adult (18+) can supervise up to 8 children aged 6-15 years and from the ground or on the course.
Sundown Sessions at Go Ape Leeds Castle
You can swing through the trees on Treetop Adventure and Treetop Adventure Plus this winter at Go Ape Leeds Castle. Tackle mega-high platforms in the darkness or feel the speed of a zip wire as the sun goes down. With minimal lighting, these sense heightening experiences really do add a new level of excitement into the mix. After all, everybody knows that when the sun goes down the real fun begins…
What and when can I book?
Treetop Adventure and Treeop Adventure Plus:
After 16:30 between 23rd October and 31st October.
After 16:30 on Saturdays between 13th November and 11th December.
After 16:00 between 18th and 30th December.
How do I book?
1. Click the 'book now' button at the top of your screen.
2. Choose your preferred location and chosen activity
3. Select your date and time, Sundown Sessions usually start after 5pm, but times can vary by site.
4. From here, follow the usual check-out process, but be quick as spaces are limited!
Minimum Height

1.2m (3ft 9")

Max Weight

20.5 Stone (130kg)

Safety System

Continuous Belay