Treetop Adventure
Located deep in the magical Wyre Forest, this spectacular opportunity for exploration is just waiting for you to get stuck-in! There's no minimum age limit but explorers need to be at least 1m tall to tackle the several hours of high ropes obstacles. This great confidence builder will have you ducking and diving through the Half Noughts and Crosses, flying by on the zip wire and testing your nerves on the wobbly bridges. Don't forget to have your camera ready as the Flying Carpet is a picture perfect moment. This one will leave you smiling all day.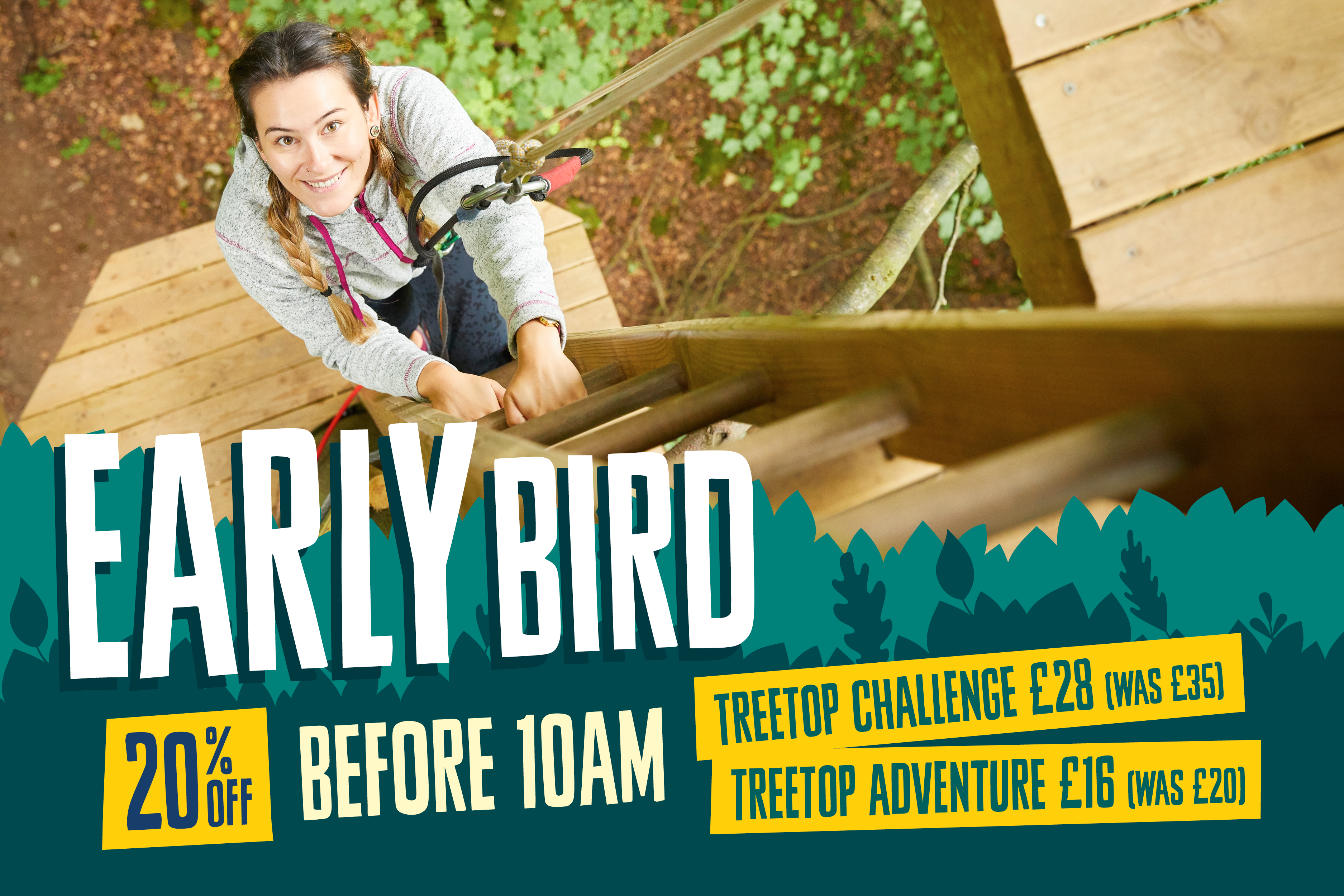 Subject to availability.
There's nowhere like the forest first thing in the morning and since the kids are up early anyway, head out to the woods to make some memories together. With this special offer exclusively at Go Ape Wyre, your family can experience the fun, beauty and fresh air of the forest just as the day begins.
limited time only

Up to 20% off

For all sessions before 10am

Discount applied automatically at checkout
Maximum Weight

20.5 stone (130kg)

Minimum Height

1m (3ft 3")
*Participants will have one hour in the treetops but please allow 2 hours for the complete experience which will include check-in, harnessing and safety briefing.


One participating adult (18+) to supervise up to two children aged under 6 while on the course.
Participants are required to move their own safety line. Under 6's must have a supervising adult up on the course with them.

An adult (18+) to supervise up to 8 children aged 6-15 years from the ground or on the activity.
We recommend children under 1.2m tall have an adult with them on the course in case they need any help.
What is Treetop Adventure?
Treetop Adventure is a one to two hour Worcestershire high ropes course for children over 1m tall.
And what a jam-packed high ropes corse for kids it is, too; full of intricate crossings, wobbly bridges and a zip wire finale - guaranteed to evoke screams and laughter. They will tackle tree to tree crossings on 2-3 different loops (depending on the location) with a zip wire to bring you back down onto the forest floor at the end of each loop. Whether you're swinging by their side in the trees or cheering them on from below, you'll be amazed at how much taller they'll walk after conquering the course.
In this video, you will get a flavour of the activity as we feature the critical parts of the high ropes course, including:
Safety briefing
Training section
The various loops, including treetop crossings and zip wires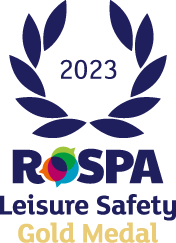 For the fifth consecutive year, we have been recognised as world-leaders in health and safety practice, achieving the RoSPA Gold Leisure Safety Award. This is the highest possible accolade in what is the UK's longest-running health and safety industry awards.

Join the Tribe
Keep up to date with everything Go Ape straight from your inbox. Sign up to get the inside scoop on fantastic promotions, exciting competitions, plus freebies and much more.

Treat them to the ultimate forest adventure with a Treetop Adventure Experience gift voucher