RoSPA Gold Award
For the fifth consecutive year, we have achieved the RoSPA Gold Leisure Safety Award for working hard to ensure its staff, customers, clients and contractors get home safely to their families at the end of every working day.
Organisations receiving a RoSPA Award are recognised as being world-leaders in health and safety practice. Every year, nearly 2,000 entrants vie to achieve the highest possible accolade in what is the UK's longest-running H&S industry awards.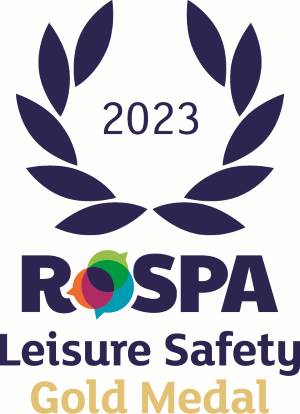 School Travel Awards
In 2021, Go Ape was awarded the 'Best UK Destination/Attraction for Schools', as voted by teachers throughout the UK. This is the fourth year in a row that we've been recognised at the School Travel Awards for creating inspiring and memorable school trips.

Quality Badge Award
The LOtC Quality Badge, awarded by the Council for Learning Outside the Classroom, a national award combining the essential elements of provision – learning and safety.

Tripadvisor Travelers' Choice Award Winner
In 2023 Go Ape in its entirety, as well as eight individual Go Ape locations were awarded the Tripadvisor Travelers' Choice Award.
Based upon reviews and ratings over the previous year, the award places Go Ape in the top 10% of attractions worldwide.

BAPA Member
The British Activity Providers Association is the trade association for residential and non-residential based providers of activity programmes and activities in the UK and also where members have sites in Europe. Member centres have all agreed to abide by the BAPA Code of Practice and are committed to high standards of safety, value for money and customer service.

Best Customer Experience
Go Ape Aberfoyle won Best Customer Experience at the Scottish Outdoor and Lesiure Awards in 2019.