The Ultimate Go Ape Father's Day Gift Guide
Dad's are so much more than just parental figure in our lives. They're often the one who push for adventures – even if they sometimes don't end up quite as planned. They're guiding figures in our lives who are strong, brave and wise (don't let them know we said that). They're our...F.R.I.E.N.D.S.
This Father's Day turn the tables on your dad and treat him to an unforgettable adventure with a Go Ape Gift Voucher. You'll all agree that you definitely won't need a break!
THE ONE WHERE DAD GETS SHOWN UP BY THE KIDS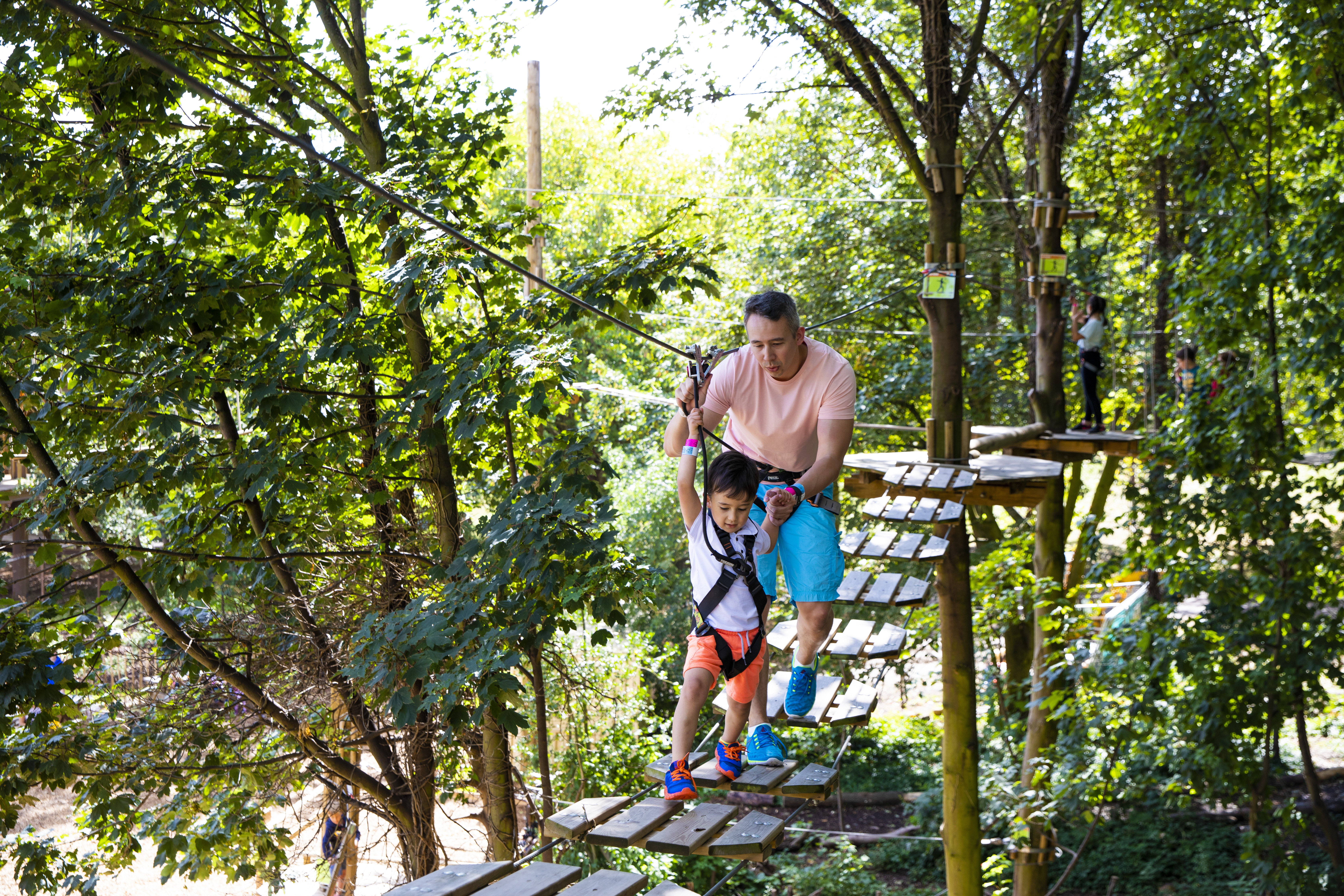 Just because you're treating your dad, doesn't mean you can't show off your skills! Get comfortable in the trees on Treetop Adventure or Treetop Adventure Plus on these family friendly experiences.
Breathe in the fresh tree-air as you leap around wibbly-wobbly crossings, like the stepping-stones and the noughts and crosses, then zoom down to the floor in style on our epic zip wires.
On Treetop Adventure Plus push your adventure that much further as you take on even more daring crossings and a massive SOLO zip!
THE ONE WHERE DAD DOES THE SPLITS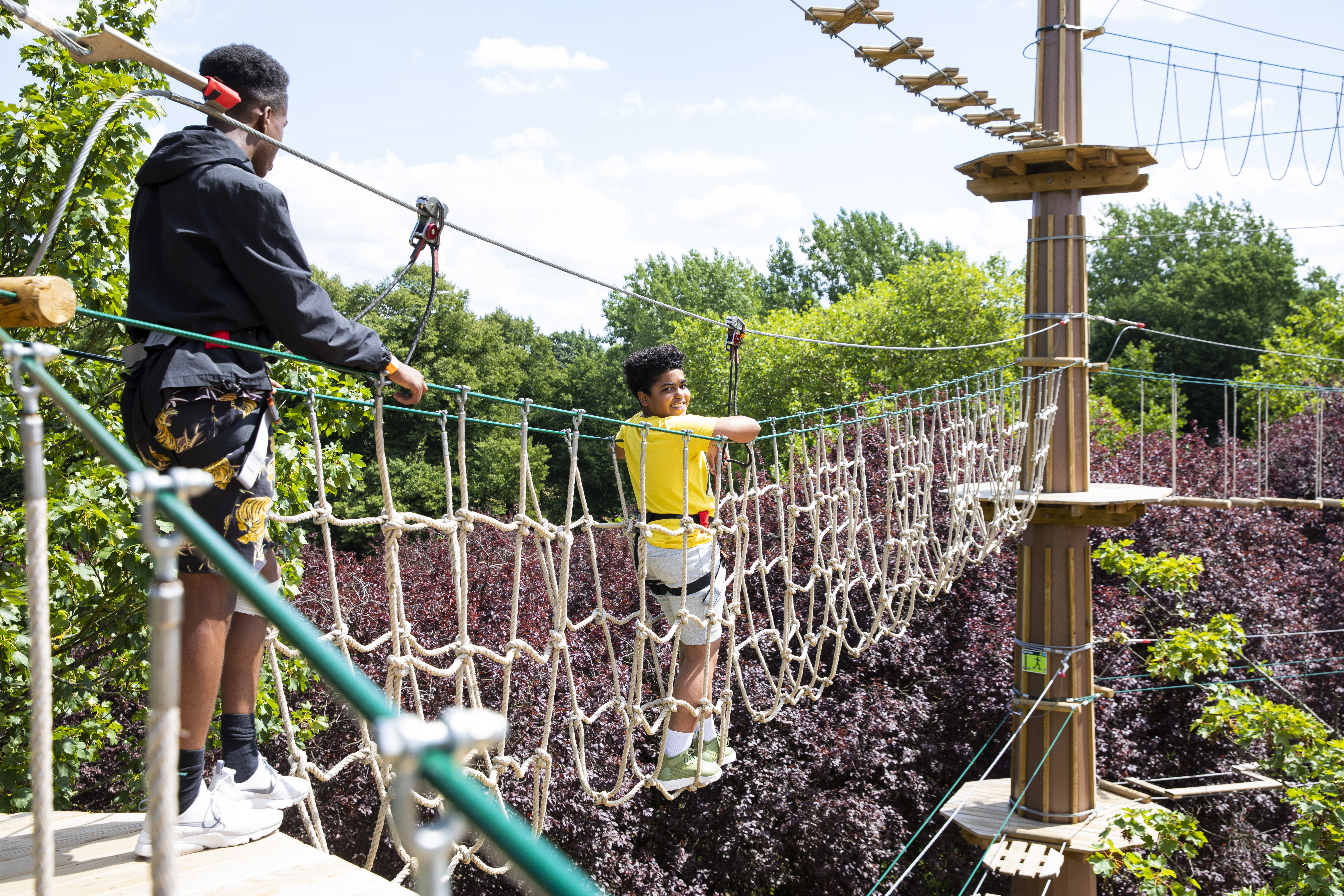 As the name suggests, Treetop Challenge is the next step up into the canopy perfect for adventurers over 10 years looking for even more thrills (height restrictions may apply)!
Test your dad's skills (and nerves) as you take on Tarzan Swings, extreme crossings - the stirrups may help him discover new gymnastic abilities - and zips galore!
Fancy an adventure but already have a jam-packed day? Experience just as much fun in half the time with Challenge Xpress and skip the Tarzan Swings.
THE ONE WHERE DAD HITS TOP SPEED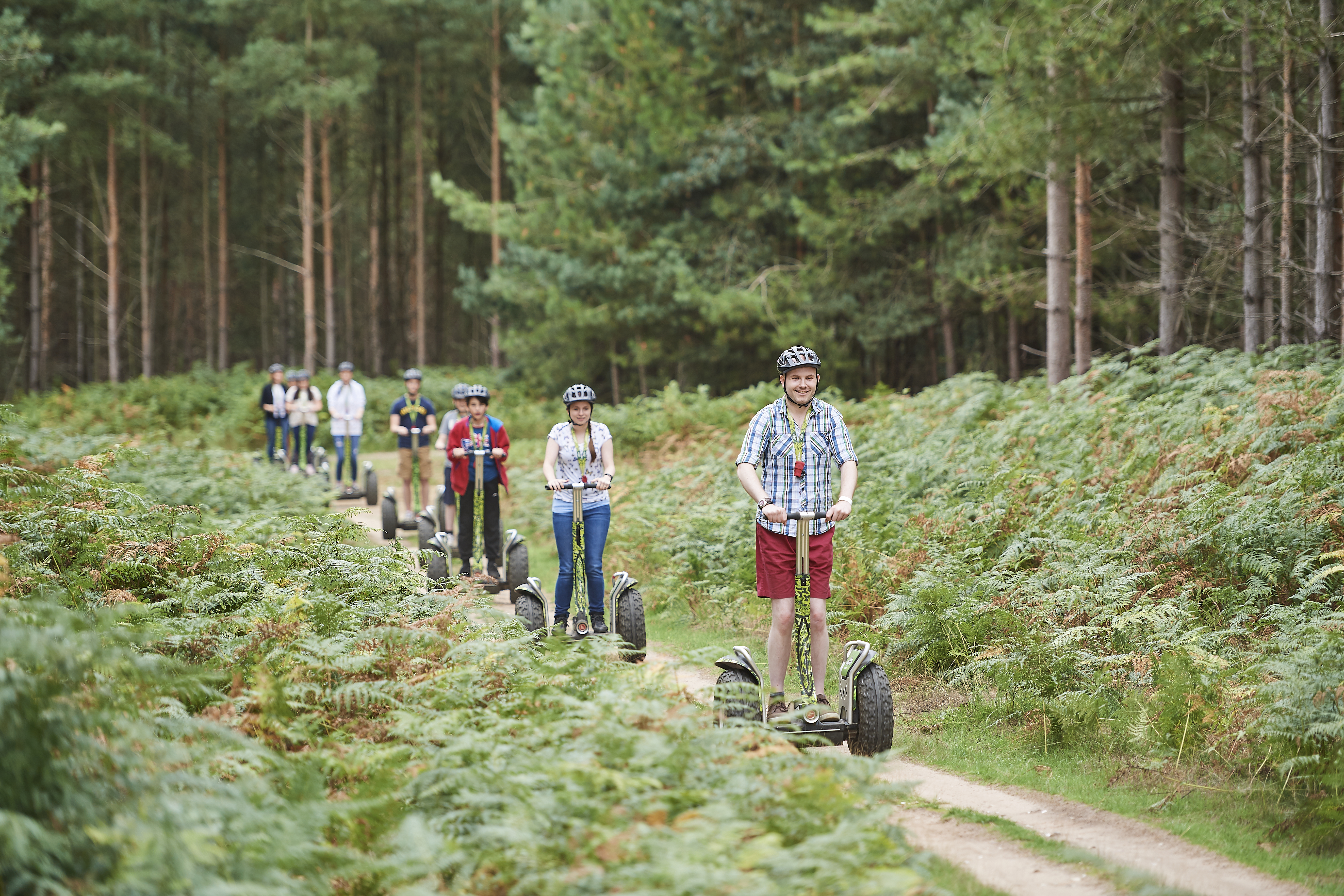 Does your dad have more of a motor head, than a head for heights?
Our Forest Segways experience is the ideal adventure! Explore our stunning forests in a whole new way as you zoom along treelined walkways and take in breathtaking views.
Go Ape Whinlatter is one of our customers favourite Segway locations with dramatic Lake District views 1000ft above sea level!
THE ONE WHERE DAD FIND HIS INNER WARRIOR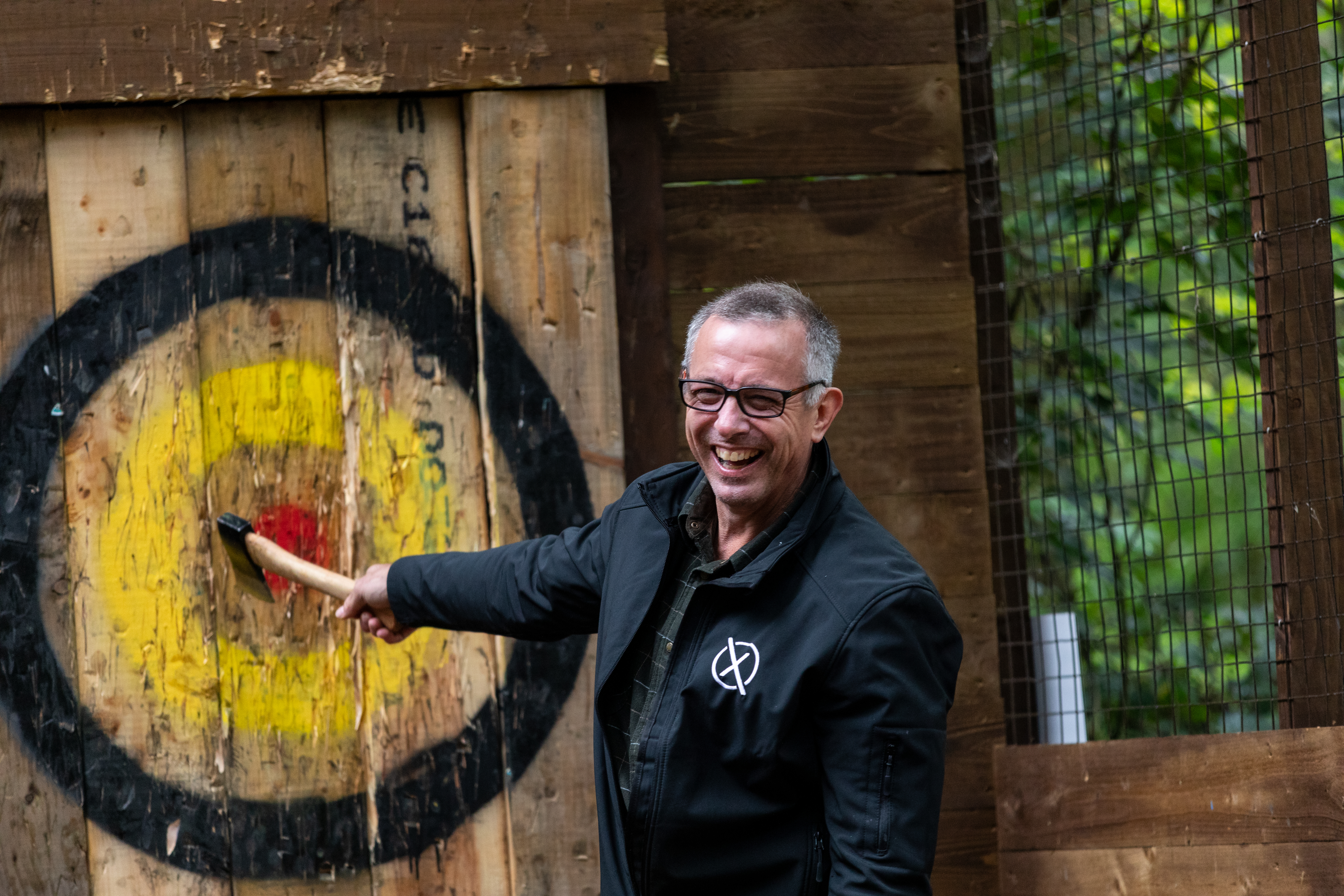 Does your dad think he's tough? How are his axe wielding skills? Put them to the test on our exclusive Axe Throwing adventure (available at selected locations).
Not only is Axe Throwing a fantastic stress reliever, but it's also bags of fun!
One of our instructors will teach you the tips and tricks of Axe Throwing and then it's up to you to hit the all-important bulls-eye.
The key to success is technique rather than strength!
THE ONE WHERE DAD GETS WOODCHIP IN HIS PANTS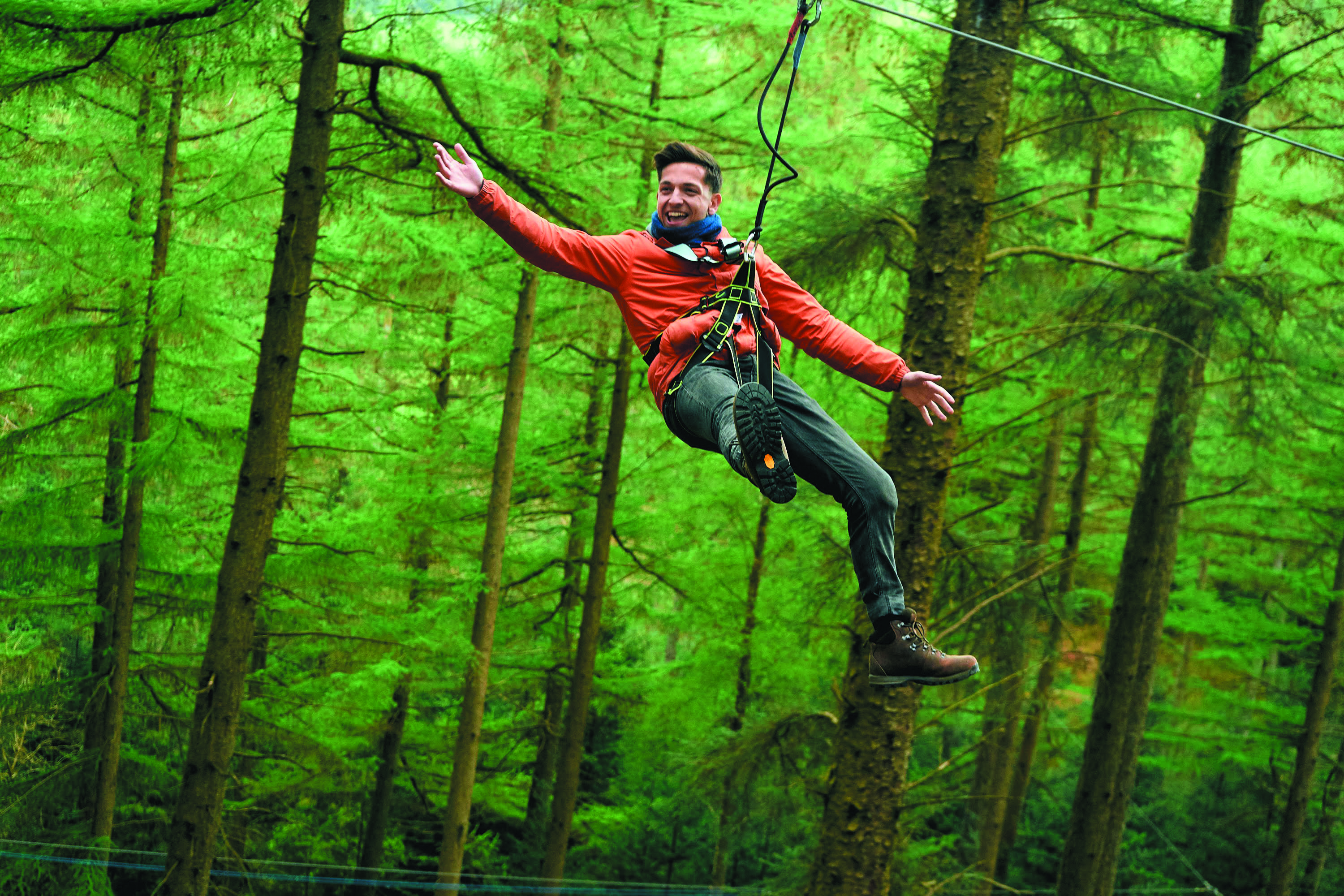 High amongst the fells of Lake District, our Go Ape Grizedale Zip Trekking Adventure is the ultimate experience for zip novices and pros alike!
See who can yell the loudest as you soar above the treetops on 3k worth of tandem zips and take in unforgettable views.
Who will stick the landing and who will get a wood-chippy bum…
THE ONE WHERE DAD FINDS HIS INNER CHILD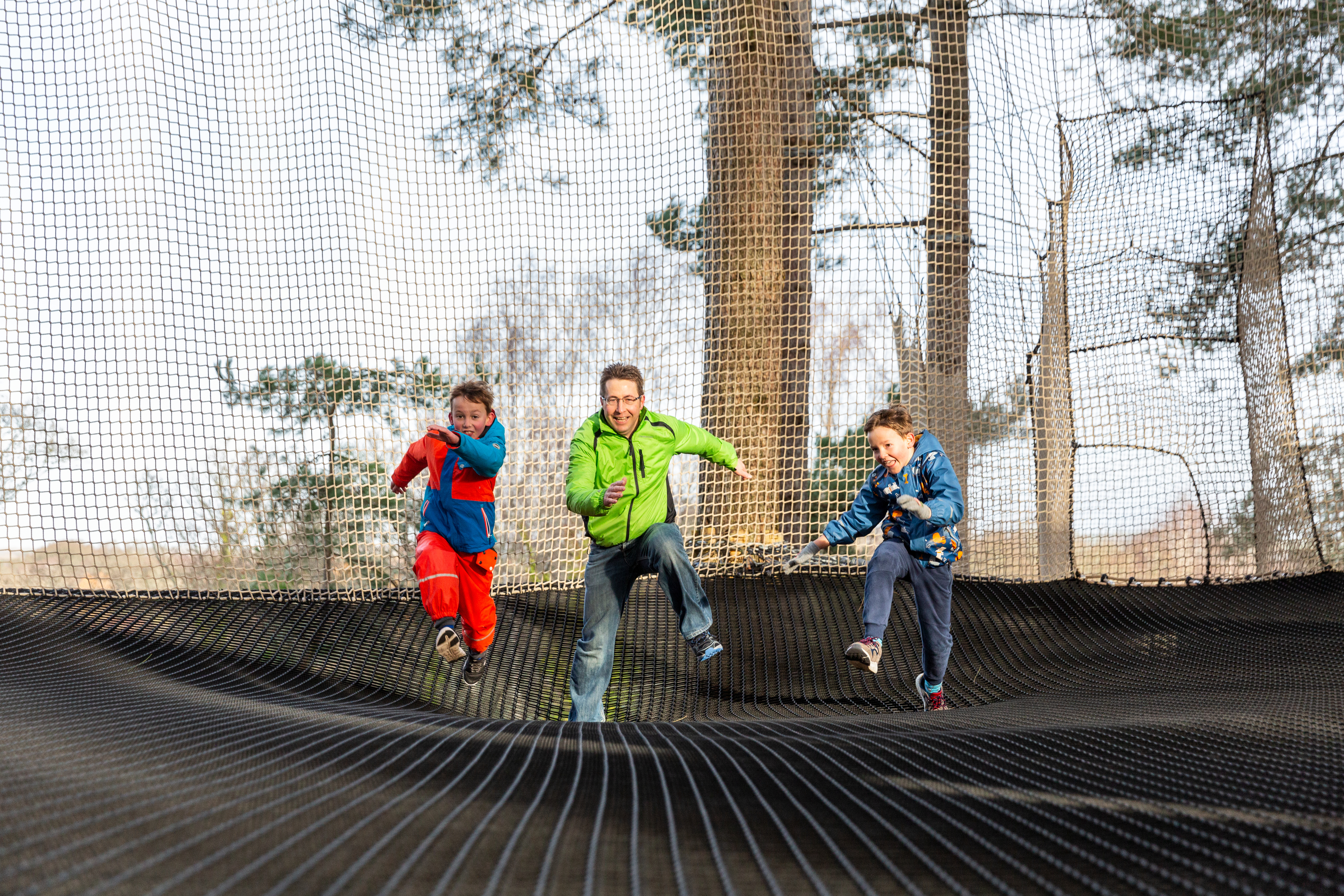 Who says trampolines are just for kids? If your dad loves bouncing around AND heights, our Nets Adventure is the way to go. Feel like a (part kangaroo) monkey as you leap high in the canopy on massive, suspended trampolines.
How about a game of footie, dodgeball or catch with the inflatable balls? Or you can just drink in the sun (hopefully) as your stare up through the leaves. Who needs a hammock?
THE ONE WHERE DAD CHOOSES

Can't decide which adventure to choose?
Buy a gift card and let him decide!
This Father's Day, treat your dad to a gift he'll remember for years to come!