Challenge Plus
Push your limits further than ever with Go Ape's newest and most demanding high ropes adventure, Challenge Plus.
This new activity is a dialled-up version of Treetop Challenge that will test your mental grit and physical boundaries. It features three new sites of crossings, including Mind The Gap, Wrecking Balls and Hanging Anchors. Negotiating the tree-to-tree crossings will require balance, nerve and support from your Tribe as you'll be high above the forest canopy tackling demanding obstacles.
Your reward at the end of each site? The super-fast, super-long, super-exhilarating zip wires that'll bring you back down to the ground.
Go on, grab your mates, and get ready for our biggest adventure in the great outdoors.
Challenge Plus is a physically demanding activity and requires a good level of fitness and strength.

Ready to accept the Challenge, then book now.
Maximum Weight

20.5 Stone (130kg)
You have questions, and we have answers. Find answers to all of the most commonly (and uncommonly) asked questions about Challenge Plus here.
What is Challenge Plus?
Challenge Plus is the newest and hardest Go Ape high ropes adventure to date. It's a dialled-up version of Treetop Challenge, with new crossings that are designed to push you and your Tribe to your limits.
How does it differ from Treetop Challenge?
Challenge Plus is a more demanding experience than Treetop Challenge because of the course's new and adapted dynamic obstacles. They're designed to push you further than before. Some crossings will require you to jump from one to another, and others will be at irregular heights.
Can children do Challenge Plus?
Yes, children over the age of 10 and 1.4 meters tall can take part in Challenge Plus.
What is the supervision ratio for Challenge Plus?
The supervision ratio for Challenge Plus is one adult to one child.
Will Challenge Plus be too hard for children?
Each child has different abilities and confidence levels, so it is impossible to say whether Challenge Plus will be too hard for a particular child. However, as a general rule, we recommend that children who are less confident try Treetop Challenge before graduating to Challenge Plus.
What if I can't assist my child on the course?
An instructor will be patrolling the area and will assist when needed.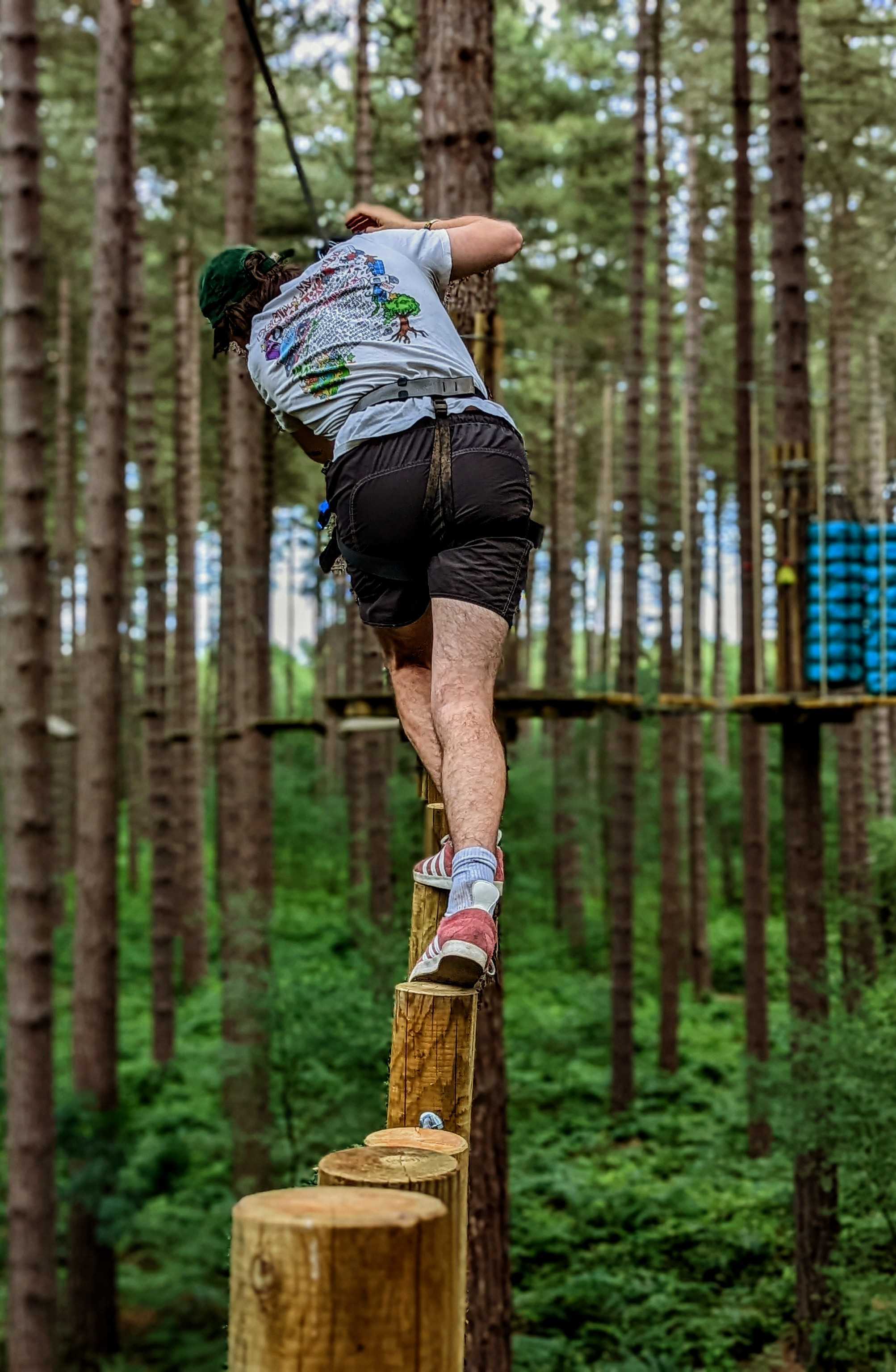 What is included in the experience?
As with all Go Ape adventures, the experience begins with a thorough safety briefing from a trained instructor. You will then complete the training exercise (site 1), before stepping it up at site 2 which is part of the Treetop Challenge course. Sites 3, 4 and 5 are the brand new Challenge Plus sections.
Is it hard?
Challenge Plus will push you more physically and mentally than ever before but will be extra rewarding too. You should be able to conquer one so long as you're reasonably fit and healthy.
What crossings are on the course?
Each Challenge Plus course is unique and individual to each location, but each course will have three new sites of exciting and dynamic crossings.
7 Benefits of a Go Ape Adventure
Go Ape adventures are great fun, plus they provide a great physical and mental challenge. There are even more benefits to joining us on an outdoor activity. Find 7 of them here.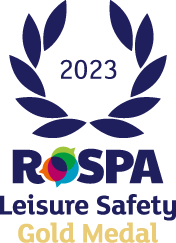 For the fifth consecutive year, we have been recognised as world-leaders in health and safety practice, achieving the RoSPA Gold Leisure Safety Award. This is the highest possible accolade in what is the UK's longest-running health and safety industry awards.
Have a gander at what our tribe are saying on Instagram about Challenge Plus.
There were no results for your search. Please try a different search.
Sign up for chatter & news from our leafy worLd, plus discounts & seasonal offers.