Although Giraffe Segways would be terrifyingly brilliant (or just plain terrifying), unfortunately, you won't be seeing them at a Go Ape course near you soon. As you probably guessed, it was an April Fool's joke.
We do have over 10 exhilarating adventures at 35 locations across the UK, including our off-road Segways that have come out of hibernation for the 2022 season. So, if you're looking for an adventure that features twists, turns and roaming around the forest, check out a Forest Segway location near you.
Giraffe Segways
GO APE REACHES NEW HEIGHTS
We get loads of messages every year from customers begging us to try wild and adventurous things. From new courses around the UK to exciting new experiences.
Zero risk equals zero development right? So when the idea of Giraffe Segways was pitched to us we thought why not?
Our Head of Operations, Teresa Green, has been working incredibly hard to get this one off the ground. We're excited to announce that we'll be looking to roll them out later this month at a handful of our UK locations.
So, if you want to be one of the first to experience this unique adventure, a first for Go Ape and Segway UK, register below.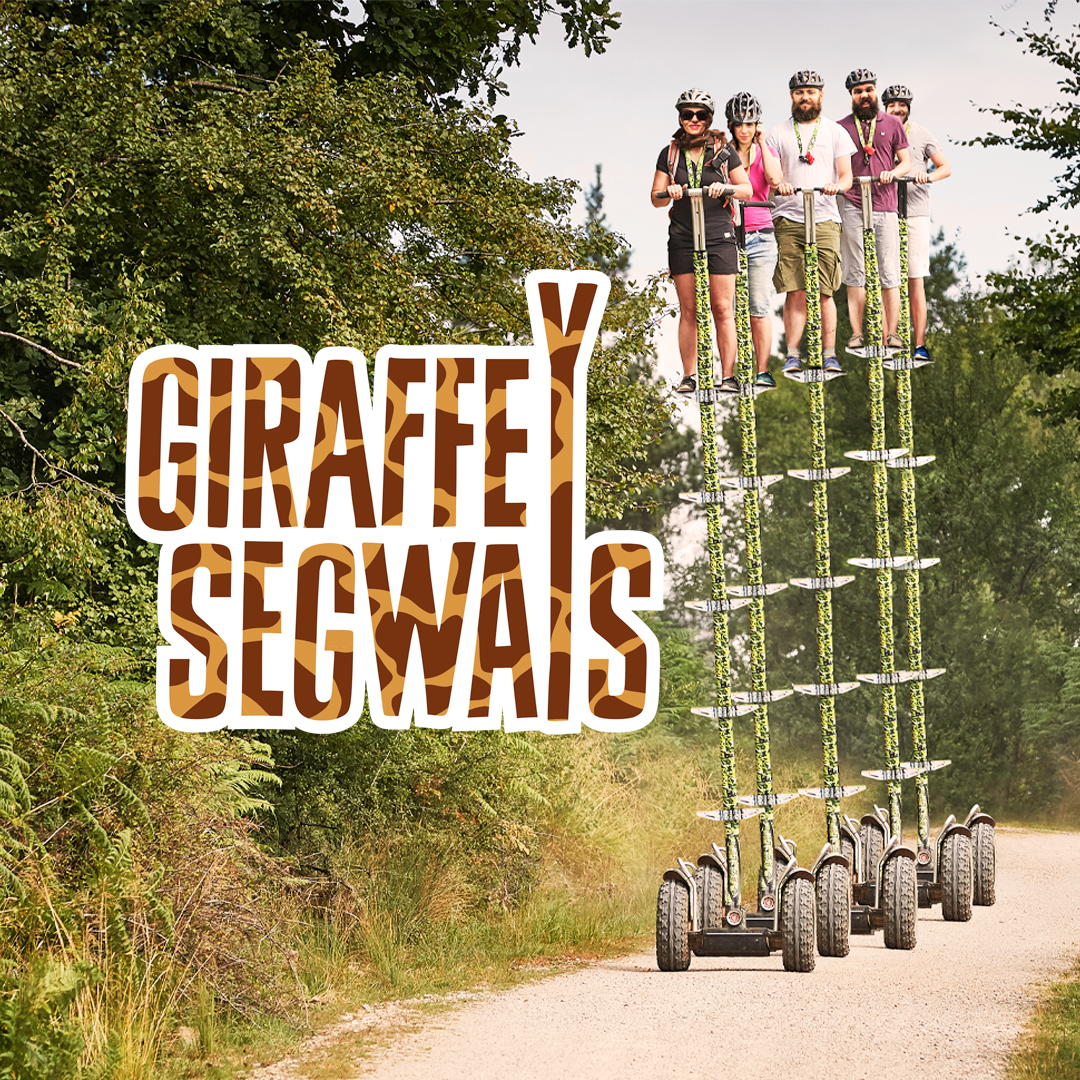 Forest Segway