A long weekend Skiing in the Cairngorms
We're an adventurous bunch at Go Ape, and we love encouraging and supporting our Go Ape Tribe to 'live life adventurously'. Part of promoting and making adventure accessible to our employees is through access to our Adventure Fund.
Find out how the Go Ape Adventure Fund helped instructor, Ben Sharpe, to set off on a Scottish skiing adventure.
After a long time out, I decided that 2022 would be the year I would get back into skiing. The last time I had skied on real snow was with my school some ten years ago and I'd always wanted to go again, but the opportunity never came around. That is until last September when I started university and was persuaded to join their ski club by friend and ski instructor, Lily (you can follow Lily's Adventures on Youtube).
I attended some indoor refresher lessons before Christmas and before long we were looking at ski holidays for the upcoming winter. After recruiting some willing friends, we settled on Scotland as it was easy to get to and was a new adventure for most of us. Despite the refresher lessons I wasn't sure how I'd fare on real mountain slopes.
A minibus was hired, gear rented and an AirBnB booked. We had originally planned to ski in the Nevis range however poor snow coverage meant we had to change destination to the Cairngorms just two weeks before the trip was due to go ahead – thankfully the AirBnB owner was very understanding!
Some of the group met for a meal in Sheffield on Wednesday evening, while others would be driving the minibus up from Suffolk overnight, collecting us on the way, for a round trip totalling over a thousand miles.
The drive up went largely without a hitch (barring a brief excursion down a tram track) and we arrived in Aviemore on Thursday afternoon, where we stocked up on food and checked into the AirBnb. A trip to the pub to go over the plan followed, before dinner and an early night.
The skiing was an overwhelming success. Cloud on the Friday meant low visibility but brought with it fresh snow. I felt myself improving day by day and was able to build my confidence enough to try the hardest runs – where I did find myself face down in the snow on some of the ice and bumps.

All in all it was a good learning experience! We spent the Saturday evening debriefing in Aviemore over a well-earned pizza.
The weather steadily improved over the weekend and by Sunday we had blue sky and sunshine, with awesome views looking out across the Cairngorms. I'd like to return and explore more of the lakes and hiking trails, though maybe in the summer when it's warmer!
By Sunday we were tired out and had dinner at the AirBnb followed by some Netflix and an early night.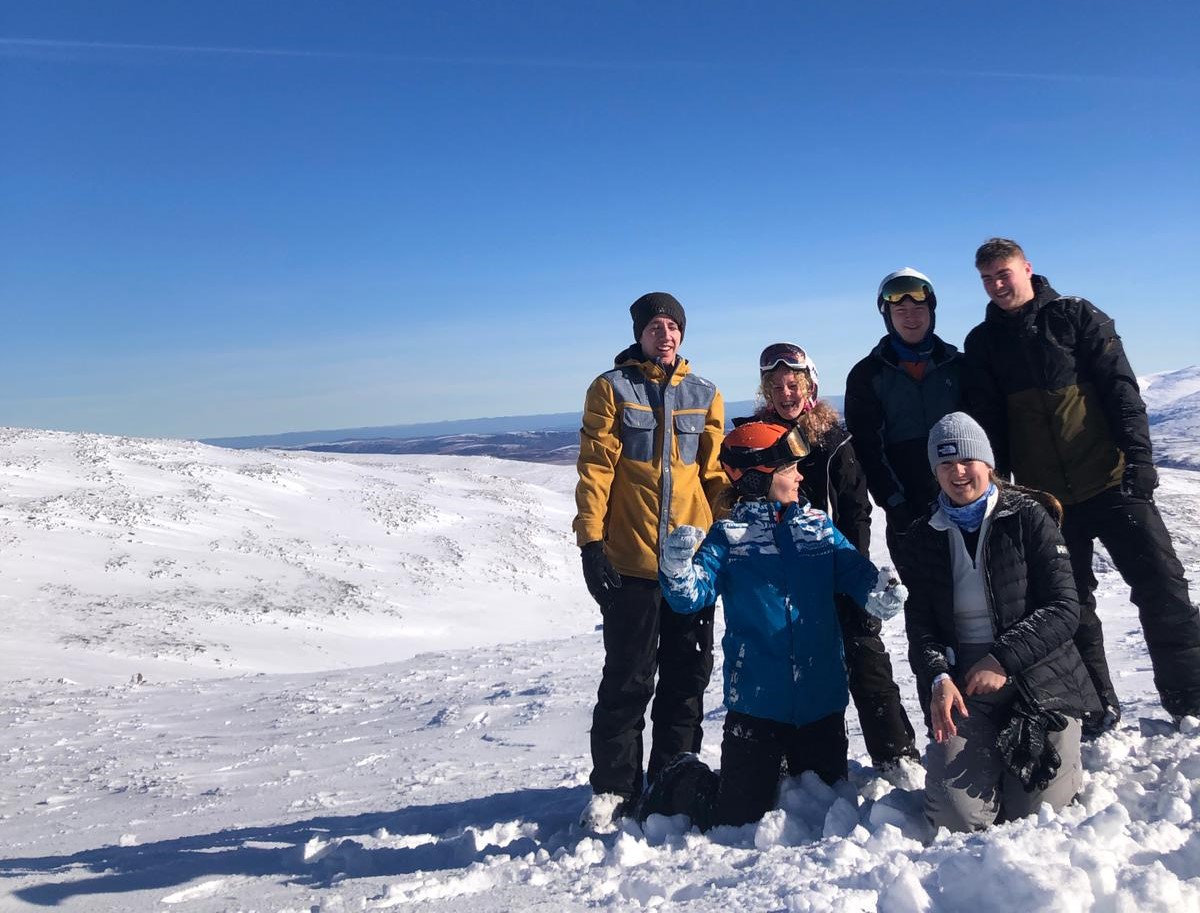 The trip was brilliant from start to finish and I'm already planning to go again in Easter.
Skiing is not always the most financially accessible sport, especially for students and Go Ape's Adventure Fund made this trip accessible for me - thanks to the financial aid I received.
Find Your Next Role