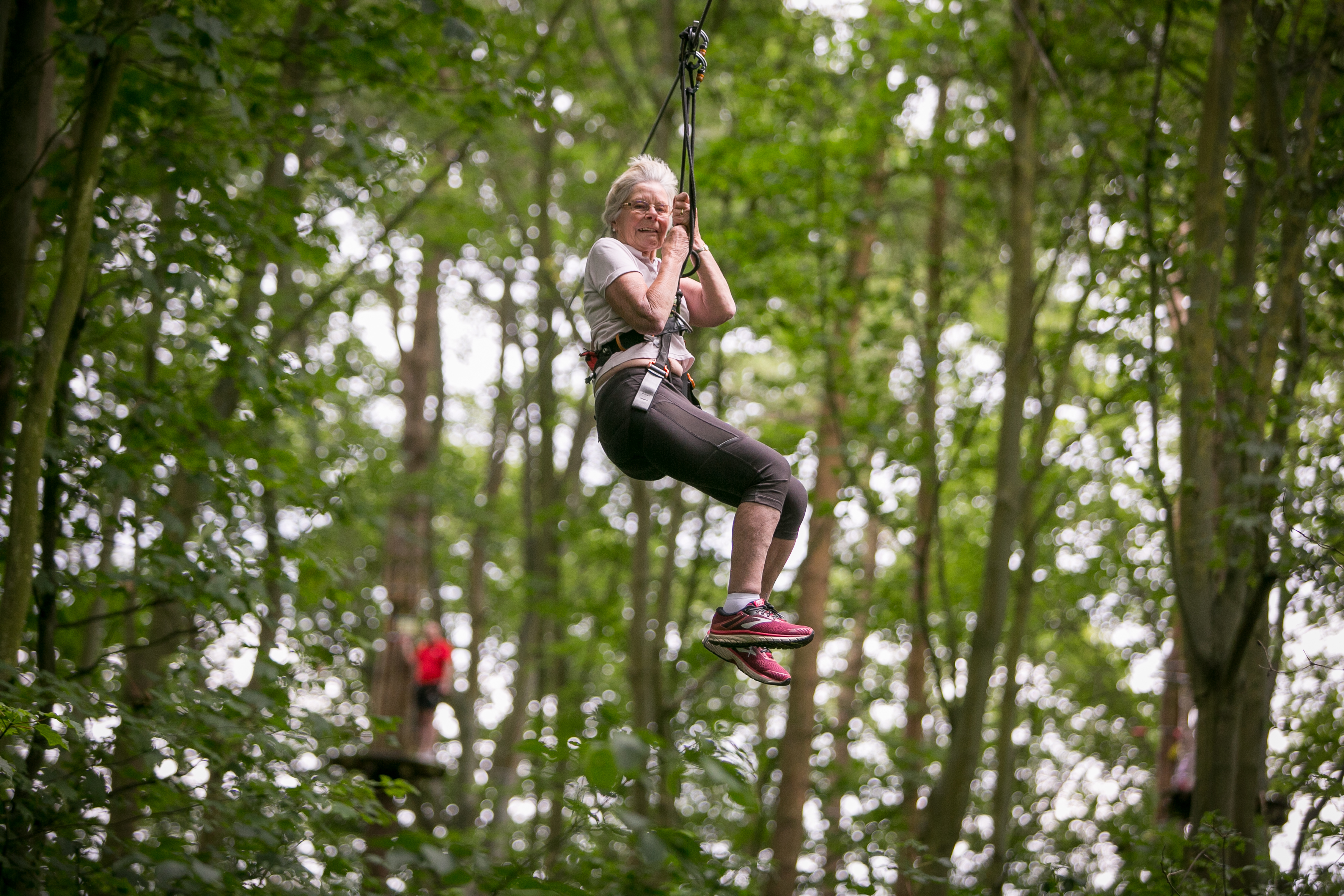 Taking it in Her Stride
Eileen becomes the oldest woman to complete a Go Ap course!

Meet Eileen. She's 84. She's run 19 marathons. For the last two years she's been breaking records as the oldest female to complete the Virgin London Marathon.
And now she's broken another record, as the oldest woman to complete a go Ape course! Eileen joined the tribe at Go Ape Leeds Castle, where she bravely tackled her fear of heights to climb up into the forest canopy and trek through the treetops. As she told us afterwards, it was a whole different challenge to marathon running. "I was terrified at some points up there," she admits, but she refused to give up and was delighted to complete the whole course.
The toughest bit? Definitely the wobbly bridge – it's a challenge just to stride from plank to plank. Add the wobbles and it gets even trickier! And the best bit? The zip wire, no question! Eileen had never been on a zip wire before and told us, "I didn't realise what good fun it was."
We wondered if Eileen had any advice for fellow octogenarians thinking about taking on an adventure. Just go for it, she says. "You're never too old for anything. If you keep doing things you don't realise you're getting older!".
Well said, Eileen. And well done for adding another amazing experience to a long list. We're so chuffed to have you as the oldest woman in the Go Ape tribe!

More Go Ape Adventure Stories