The Employee Ownership effect: 6 Reasons Why I Love Being a Go Ape Co-Owner
This year's Employee Ownership Day theme is, #TheEOeffect: the positive butterfly effect Employee Owned businesses can have on its people and our wider society.
We asked one of our co-owner Council members, Rachel, to give a run down on all things Employee Owned and share why she loves being a co-owner of Go Ape. Rachel has worked with Go Ape for 8 years in the Finance team and 18 months ago, became a member of Go Ape's first ever 'Tribe Council'.
Go Ape's Employee Ownership journey
Back in 2021, Go Ape became majority Employee Owned with 90% of shares being transferred to an Employee Ownership Trust and 10% remaining with founders Rebecca and Tristram Mayhew.
We have the Trustee Board which manages the overall governance of the business. The Management Board which runs the day-to-day operations. And, The Tribe Council, which is made up of a group of 15 employees across the business who are responsible for representing the interests of all co-owners. That's where Rachel comes in as a member of the Tribe Council.
We've been on quite an adventure over the past year and a half. It's been filled with fun times, successes and learning opportunities. To celebrate Employee Ownership Day, I invite you to relax back into your harness, grab a cuppa and read my 6 reasons why I love being a Go Ape co-owner
1. Being a part of the Bigger Picture
Employee Ownership to me, is about bringing all areas of the business together. No one should be made to feel like they are less important than the next person: we are all equal and all have an equal stake in the business. I really feel like I am part of the Go Ape Tribe, rather than just a "Finance Assistant".
Working on the council, I feel like I can make a difference, we all can, and this has been proven over the last 18 months. The council has received so much feedback from co-owners and passed this onto the board who have taken steps to move forward with new ideas and improvements.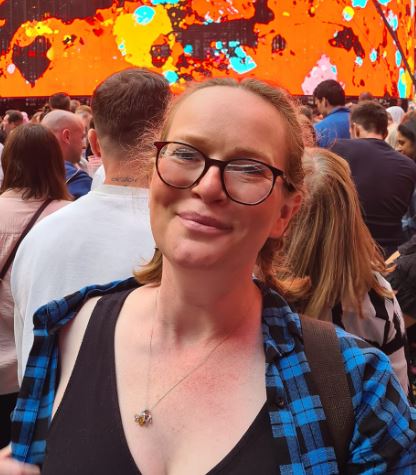 We wanted everyone to look and feel like one tribe and to make everyone feel part of the bigger picture. Uniform was a big topic last year and, with help and feedback from the Council, the Operations Team consulted with lots of different suppliers to develop a brand-new blue uniform. This has now been rolled out and is proudly sported by all co-owners. Special mention to the Operations Team and Customer Care Team for getting this over the line - one of the best achievements of 2022/23!
2. Profit Distribution - Financial Assistance Fund
Cost of living was a huge topic for the Council in 2022. No one was prepared for the level of worry and uncertainty when it came to paying their bills, fuel to get to work and even food. The Council simply couldn't ignore this and, as a result, the Financial Assistance Fund was set up. Over £17k was paid out to co-owners who needed an extra bit of help with daily costs.
Alongside the Financial Assistance Fund, the Council approached the board to ask if our Profit Distribution could be brought forward by 5 months. This was to help with the cost of living, and to show our co-owners how much they are appreciated. The rest of the distribution was paid out in April 2023. This was such a great start to our Employee-Owned journey. It's very rare to have profit distribution in the first year of being Employee Ownership so a massive well done to everyone involved in making that happen!
3. Transparency and Communication

Go Ape's Tribe Council was created to make sure that we are more open and approachable as a business. We want to understand what's going on within Go Ape, share this with co-owners and feed their thoughts back to the Board.
We're a voice for the co-owners and are working on trying to be more open and transparent, to make sure everyone's secure and happy.
We're on a learning journey as an Employee Ownership company. Greater transparency is still a work in progress, but this is something that we are developing and working towards.
Communication is so important to us and is at the forefront of all our minds this year. co-owners and the Council alike are constantly thinking of new ways to improve this. After a few attempts at different interactive social platforms, we welcomed the Tribe Hub! With a HUGE amount of help from our amazing Head of IT who built the platform from scratch, the Tribe Hub was born. This has been priceless in communicating to the wider business.
The Tribe Hub is a great way of connecting with each and every Go Ape co-owner. It does everything from showcasing the latest vacancies and developments to sharing kudos, and, most importantly, adventures!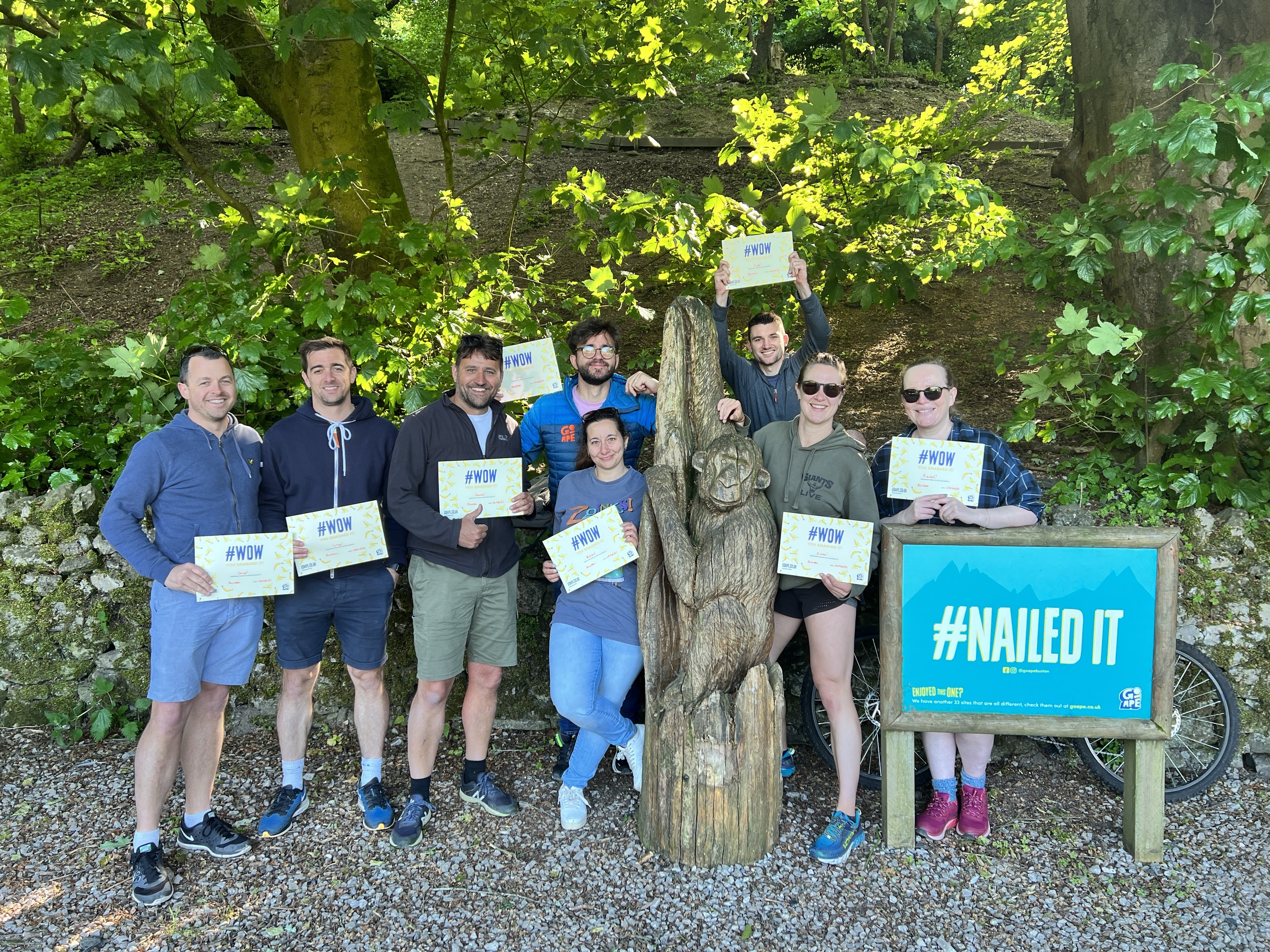 4. Celebrating together
Go Ape are all about celebrations, whether it's small wins or large triumphs. After the inauguration of our Employee Ownership journey and, as part of our 20-year anniversary, we wanted to mark the occasion and celebrate with all of our co-owners. The Council were pleased to be involved in some of the planning of Go Ape's first ever BANANAFEST! Everyone really let their hair down and partied like it was 1999!
Held over two days at the end of September, in a field near Coventry there was tents, live music, bouncy castles, archery, dance aerobics and so much more. It certainly gave Glasto a run for its money!
It was the first time, that we were able to bring every co-owner together from all areas of the country at the same time - and to also close the company for two whole days. We are really looking forward to the next one!
5.Personal development
It's a common misconception that because I'm quite loud and don't always have a filter, people assume that I'm a huge extrovert. They think I can talk to anyone, when in fact at times I'm quite nervous. Before I started on the Council, there was no way that I would have stood up and talked in front of 100+ people - not in a million years.
I have now done that, not once but twice! On the company call back in November last year I spoke for the first time ever to around 80 people online. To say I was nervous is an understatement, but with lots of encouragement and practice I was able to take that leap!
I was so proud of myself and excited to do it again at the Manager Training Week in January, when I gave an in-person Council update.
I didn't think I was a public speaker and have always been terrified of the thought of it but our Council Chair, Helen Moreton, is brilliant and has really coached me in building my confidence. She has given me support and helped me to believe that I can write something like this blog and speak freely during meetings.
When I was first nominated to be on the Council, I was not sure whether I was the right person for the job because of my confidence issues. Since then, I've really grown into the role, and I've been able to talk to and make friends with loads of people as well as meet co-owners I might not have had the chance to interact with before.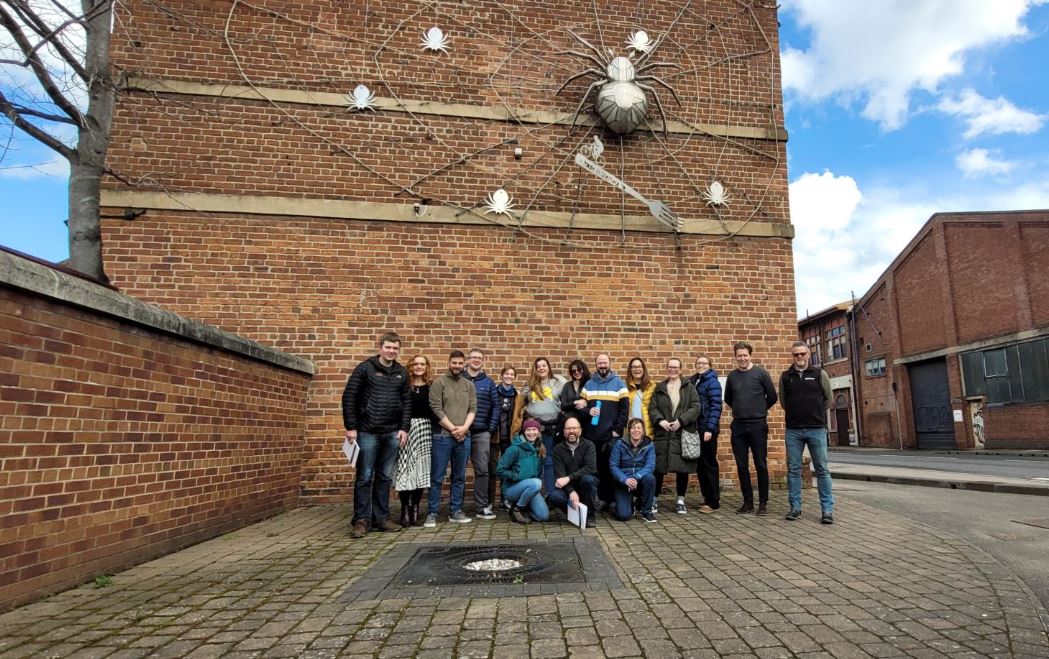 6. Our Future
The future of Go Ape's Employee Ownership sits entirely in our co-owners' hands. Everything we do is for our co-owners, customers and the wider community. We always welcome any suggestions on helping our business to grow year on year.
Go Ape started as a family founded organisation and maintaining that spirit is the most important thing to me.
I've seen a lot of change in my 8 years at Go Ape: from moving offices and expanding to the USA to dealing with all that mother nature has to throw at us. We have had to dig deep, come together and rebuild when Storm Eunice was less than kind to us. We've launched brand new locations and activities over the years, branching out into Axe Throwing. We've navigated through Covid, and learnt new ways of working remotely, whilst maintaining close relationships with each other.
I still feel like our founders, Tris and Becs, are a part of Go Ape, but they've handed the reins over to us. They've entrusted us with their pride and joy to move forward and grow and I feel like we need to carry their legacy forward carefully. I would love to make this amazing organisation as successful as it can possibly be whilst staying true to our values and keeping our family feel.
Jobs at Go Ape