Tribe Tales: Peak District Trip
Go Ape's Naturally Powered Adventures are designed and subsidised so that they're accessible to all tribe members. In October 2022, Go Ape tribe members from all across the UK headed up to the Peak District for an action-packed trip filled with climbing, caving, raft building, scrambling and much more.
Go Ape Rivington Instructor, Sam, shares their experience:
We kicked off our first day by meeting at Combs Sailing Club in the Peak District, for a fun afternoon of raft building. This was a great way to break the ice quickly and brought the team closer together. We all proved competent at the tasks our instructor gave us and finished the session off with a swim back to the shore, before heading back to our accommodation for a couple of beers and food in the beautiful Hope Valley.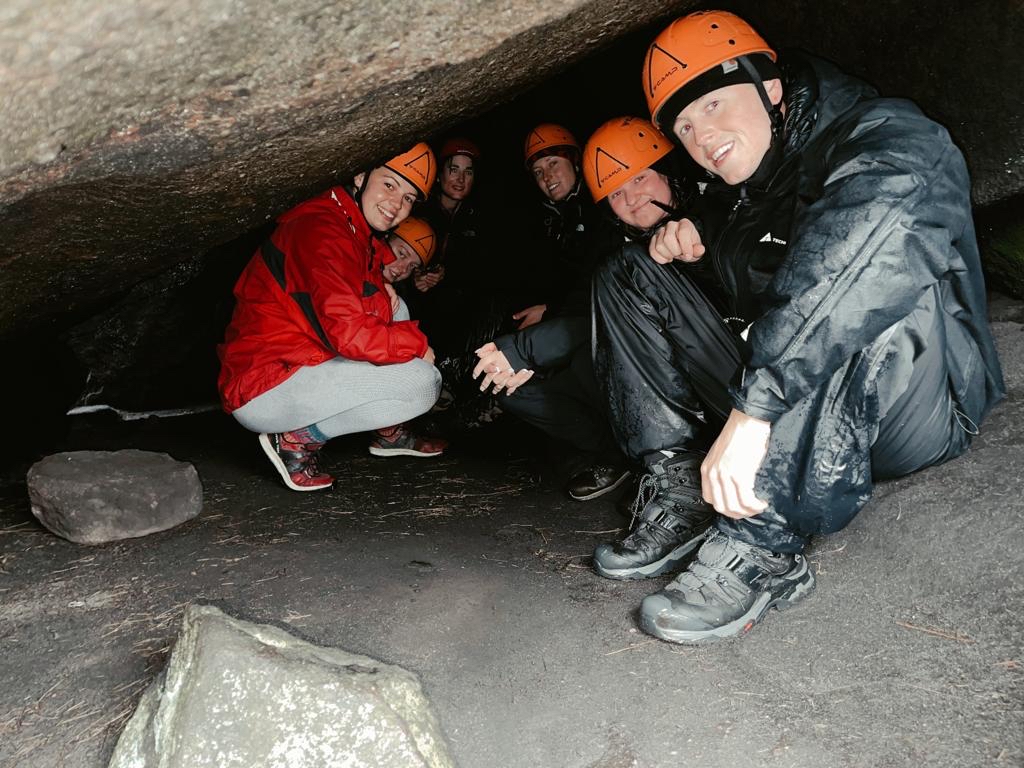 Our instructors set up for a session of top rope climbing where we climbed 3 separate routes in varying difficulty, the vibes were good with everyone encouraging each other and our instructors were impressed by our levels of competency on the rock.
We then made our way to a local café to replenish and prepare for an afternoon caving in Bagshawe Cavern. The cavern is 5000m long and 75m deep, certainly not for the faint hearted! Interestingly, the group quickly divided in levels of enjoyment as we crawled through 'The Devils Organ Loft', and some of the keener ones continued to squeeze through the 'Agony Crawl'. As we resurfaced there was a sigh of relief to be back into the open so we wrapped up the day with fajitas back at the bunk house.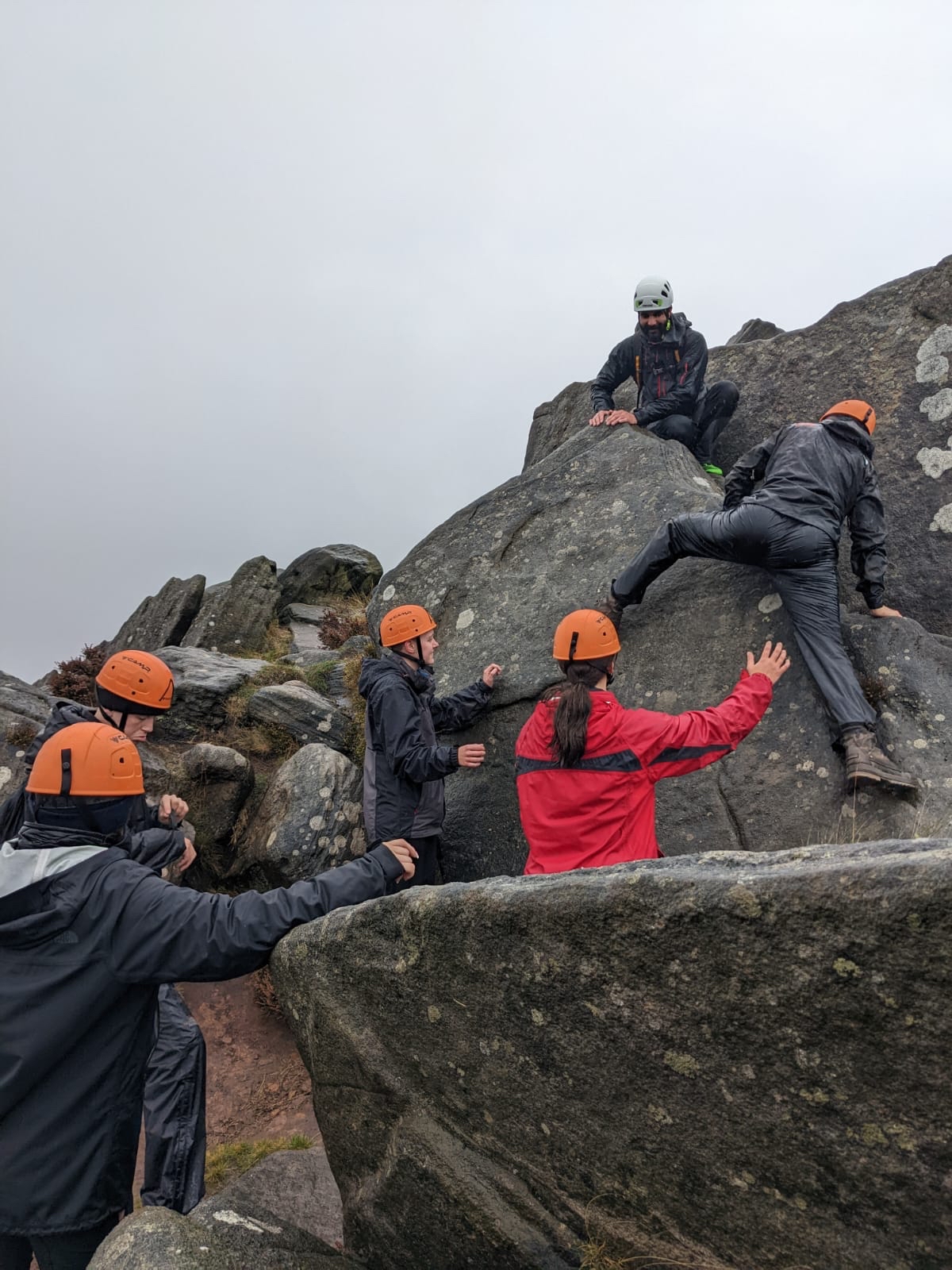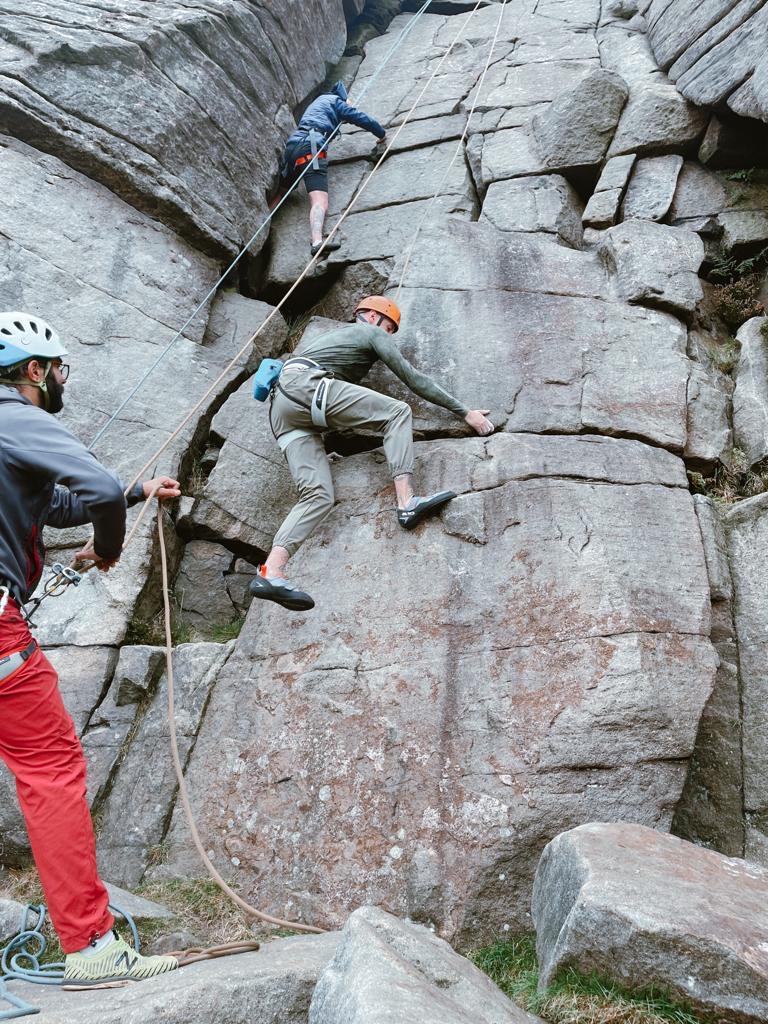 Day 3, our final day! With weather warnings of wind and rain, we called off our original plan to go canoeing and instead, headed into the peaks to get in and amongst the rocks again, we spent the morning and early afternoon scrambling through some challenging routes and took a scenic hike back to the cars in typical British wind and rain, before we reluctantly departed on our separate ways back to our own corners of the country.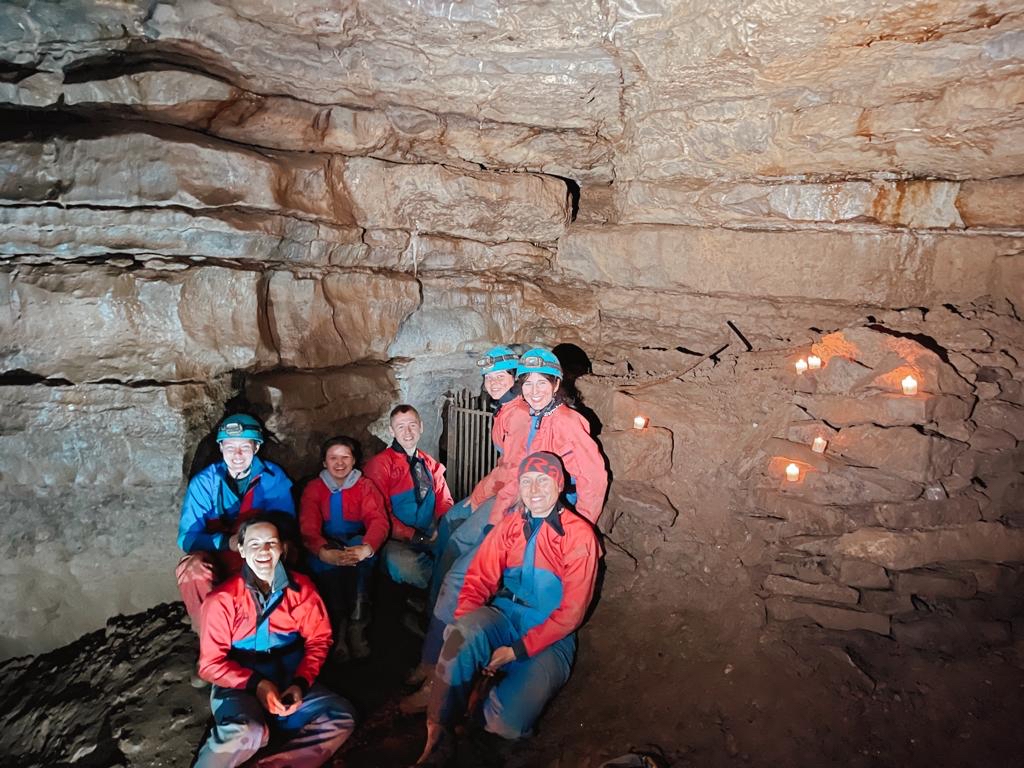 This trip was a great success, just like every other trip I have been lucky enough to go on with Go Ape. It's always good to meet other staff members from different sites around the country. Each of us brings our individuality to the table and ultimately enjoying the adventure together.
Jobs at Go Ape