Guest Blog: Victoria Herbert, Operations Support
As part of Go Ape's mission to get as many of its co-owners to experience adventures outside of work time, we have a dedicated group who plan and put together trips around the UK and overseas. These are open to all co-owners to book on, at very little cost to themselves.
Back in June, 14 excited co-owners from multiple sites across the country descended on the beautiful Snowdonia National Park to tackle the notoriously difficult, Welsh 3000s (14 peaks all over 3000ft). We arrived at our base camp bunkhouse in time for introductions and dinner with our fellow walkers. Our 3-day schedule was laid out and explained to us by our mountain leader guides followed by plenty of pizza and chat around the table.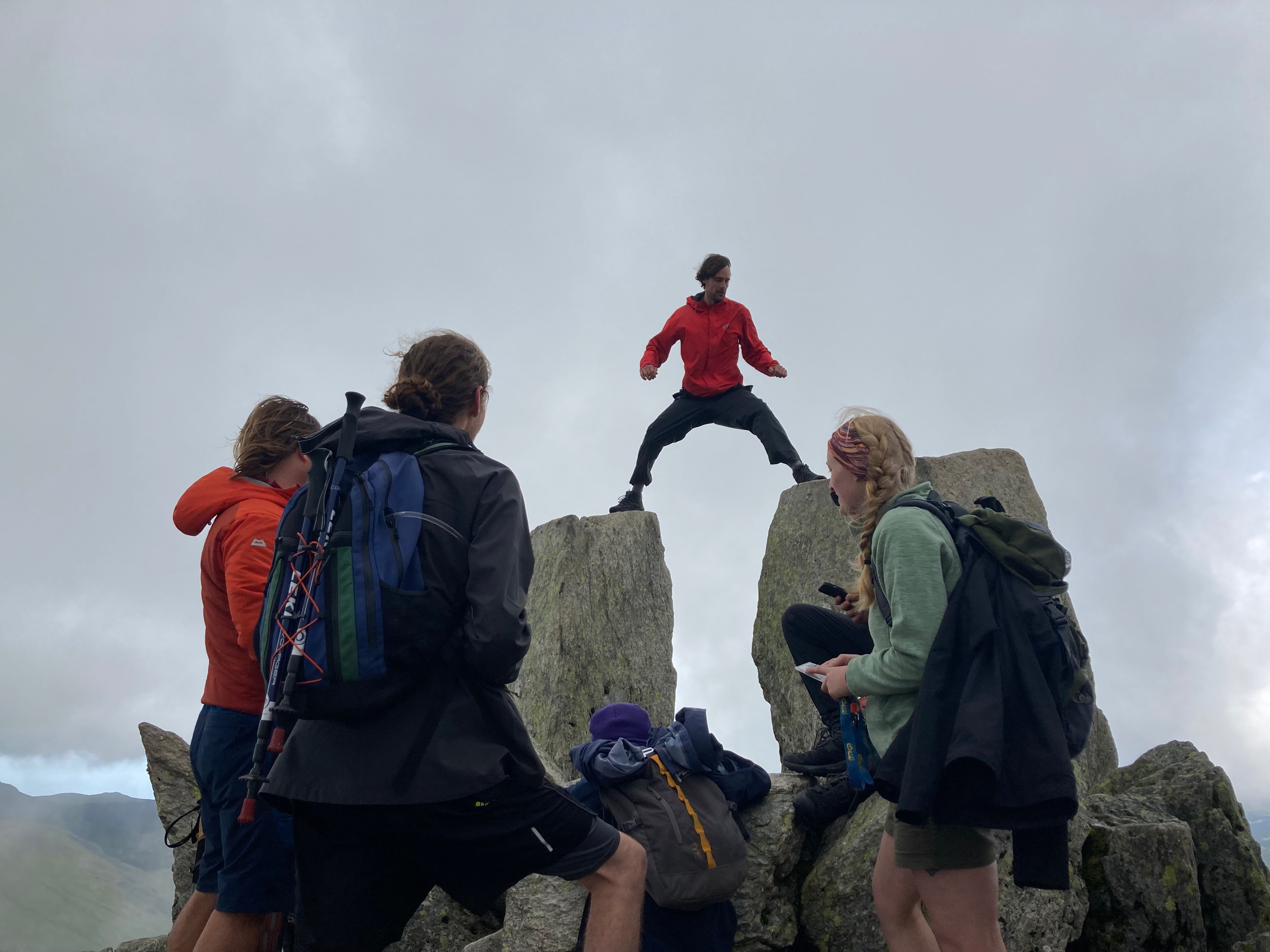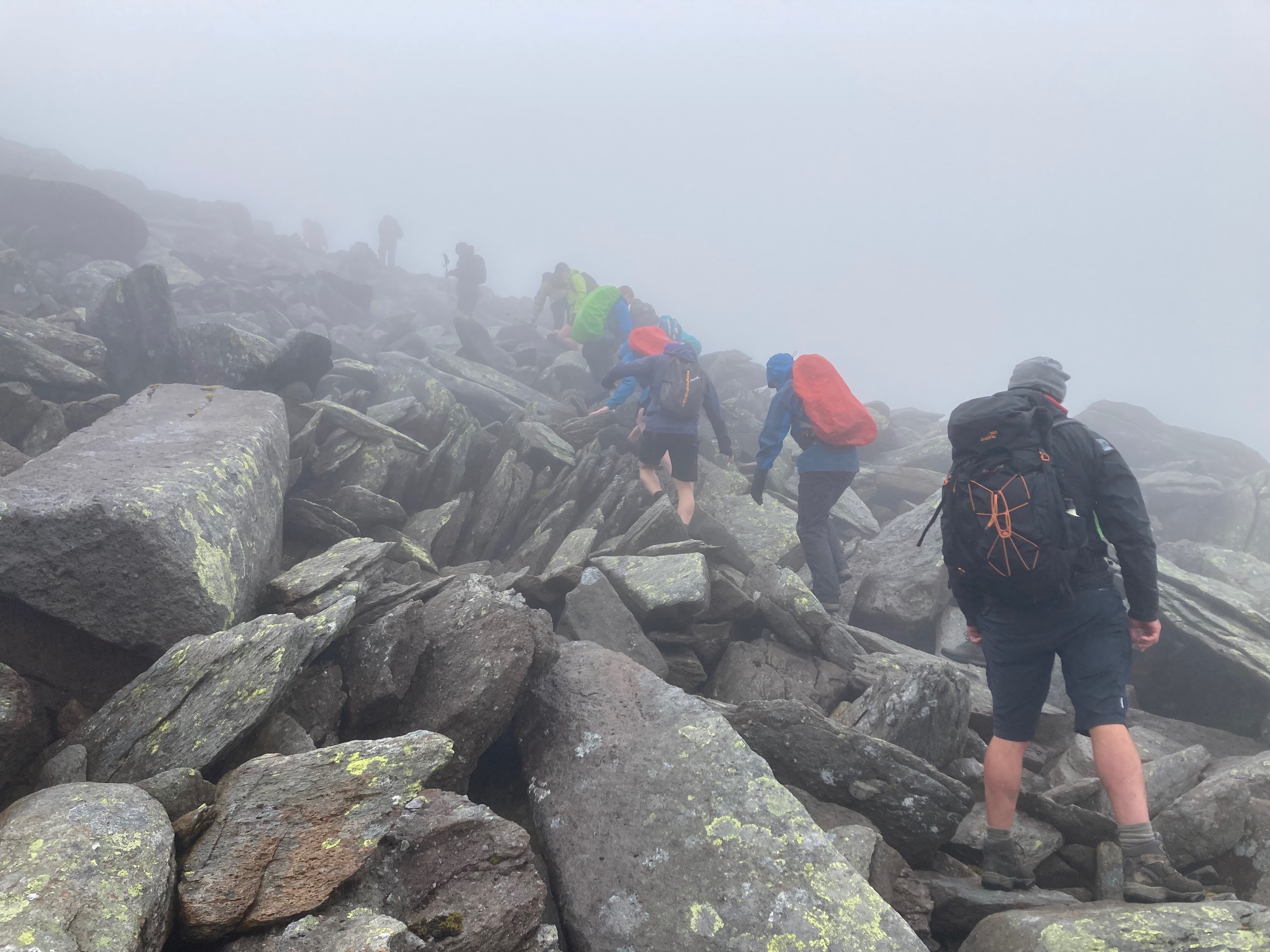 The weather in Wales lived up to its stereotype and day 1 gave us biblical rain and near gale force winds. However, we donned our waterproofs and set off undeterred up the Pyg Track to the summit of Mt. Snowdon - Wales's highest peak – then on to Garnedd Ugain before a swift, wind blown descent to Llanberis for pub pit stop then back to our bunkhouse to dry out. Despite the weather we'd had a great day out in the hills and spirits were high in the bunkhouse that night!
The following day was going to be a much tougher walk, but we were hopeful for some slightly better conditions heading in to the Glyders and the peaks of Elidir Fawr, Y Garn, Glyder Fawr, Glyder Fach and Tryfan. This day did not disappoint. The Glyders have a real moonscape quality to them with jagged rocky outcrops appearing out of nowhere in the mist that hung over them.

To summit most of these required some proper scrambling across rock slabs which was great fun and meant that we had to work together in places to tackle the large rocks and crevices successfully. It was the best kind of adventure playground up there. A few pit stops were had to refuel with jelly babies, peanut butter sandwiches and anything else we could fit in our pockets then off we went again. The waterproofs were repeatedly on and off throughout the day still, but we became very well-rehearsed in doing this at speed!
Our final day (the long one) took in the 7 summits of Pen yr Ole Wen, Carnedd Dafydd, Yr Elen, Carnedd Llewelyn, Foel Grach, Garnedd Uchaf and Foel Fras. We were, remarkably, still a team at full strength both in numbers and in energy levels and set off at a great pace under glorious sunshine.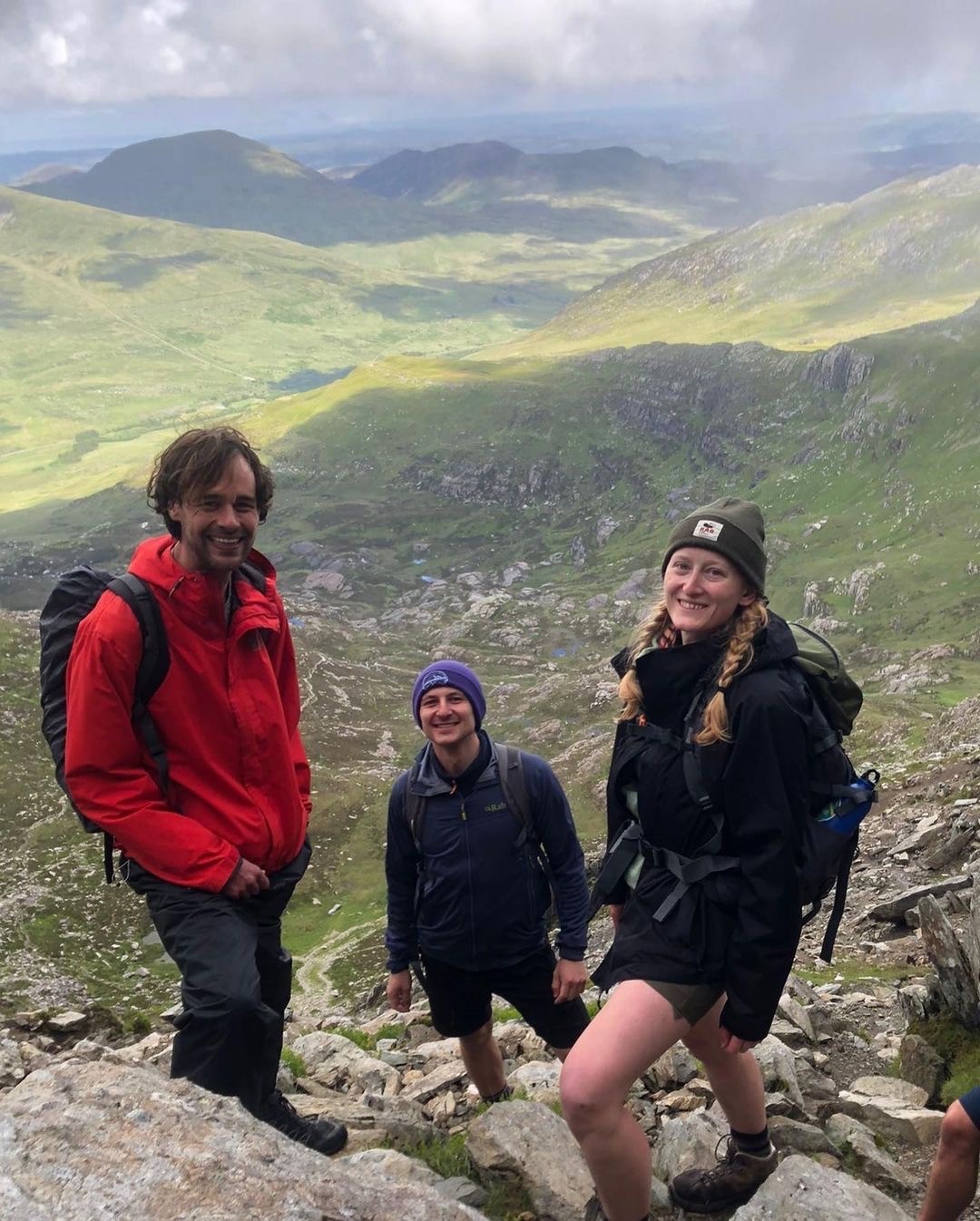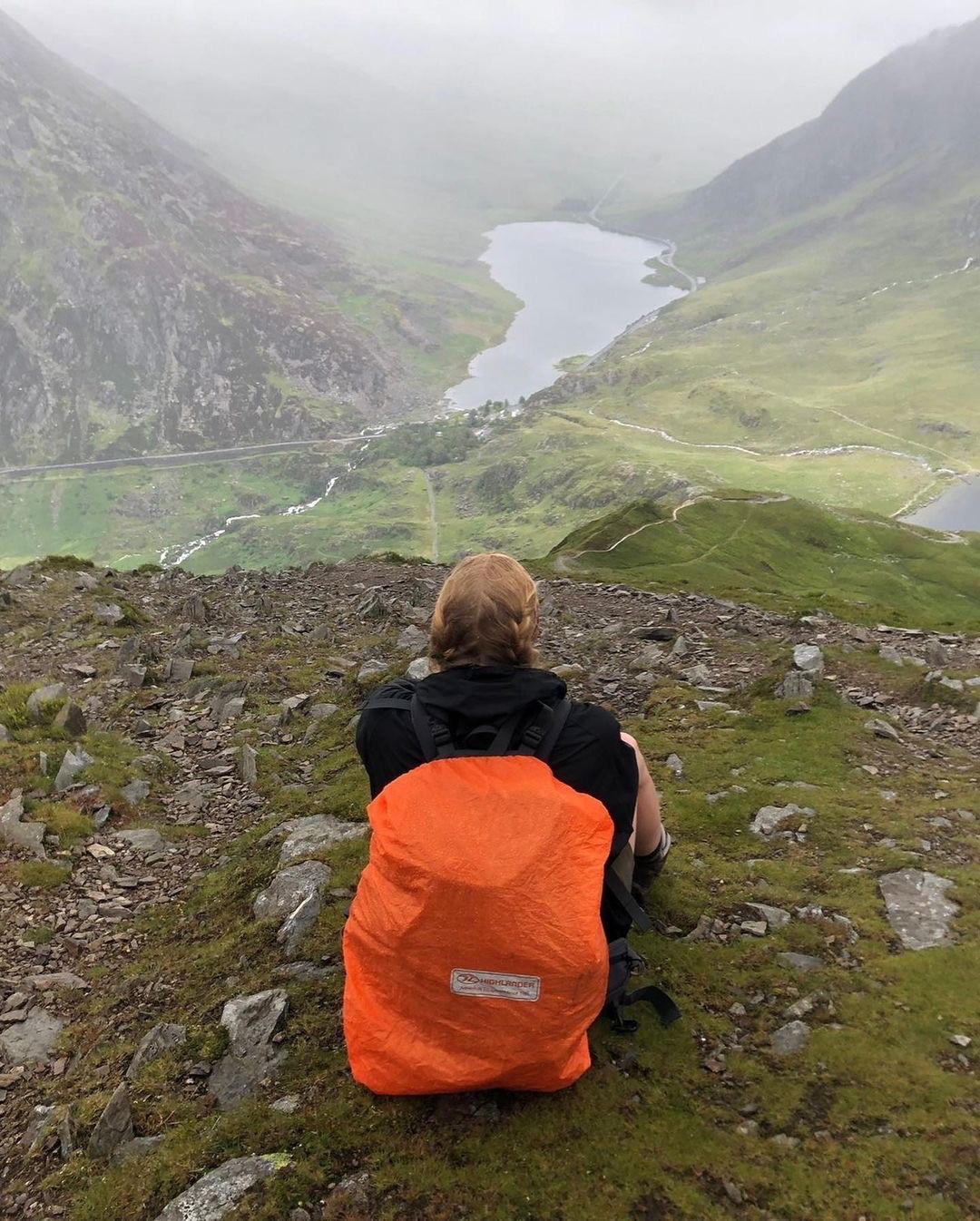 This day gave us some of the best views that Wales has to offer as we made our way towards the sea at Abergwyngregyn. Wild ponies welcomed us on one of the grassy slopes, as well as plenty of sheep!
The trip was a great success, hills conquered, many calories eaten, new friendships forged and a serious adventure itch scratched. There was a real mix of hill walking experience amongst us, some seasoned climbers and others who had never summited a hill before, but we got on brilliantly despite the weather and aching legs and made sure that no one was going to get left behind or feel left out.
Join the Tribe