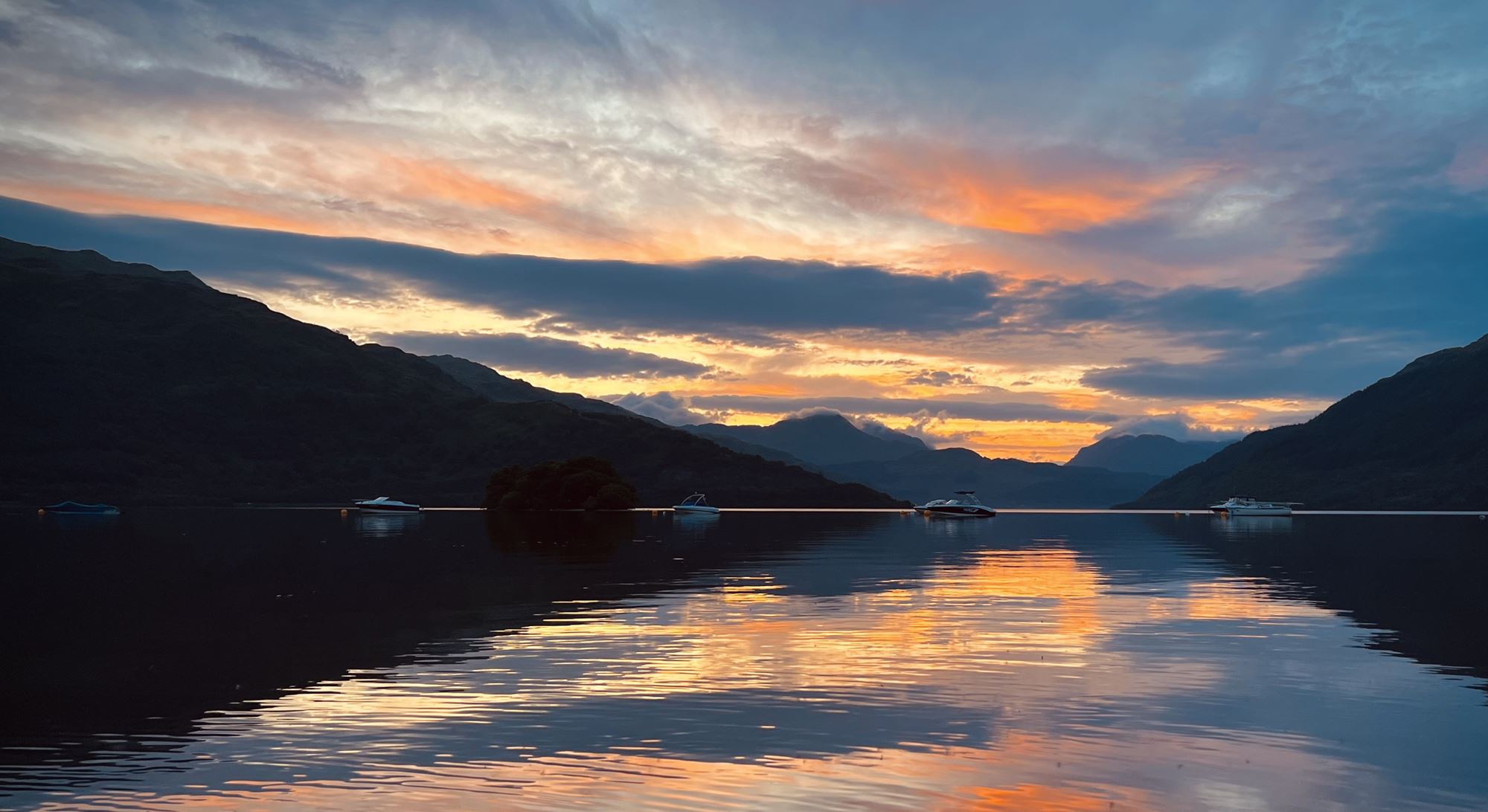 Hiking the West Highland Way
At Go Ape, we are passionate about adventure. We want to ensure that everyone who visits us has a great day, and support our team members in their own adventures.
That's why we offer an Adventure Fund to our co-owners. This fund can be used to help employees finance their own expeditions. To apply for the fund, tribe members simply need to submit a proposal for their adventure.
Go Ape tribe member Heidi used the Adventure Fund for an expedition along the stunning West Highland Way. This is a 96-mile long-distance footpath in the Scottish Highlands, running from Glasgow to Fort William. The route takes in a variety of scenery, including lochs, mountains, forests, and farmland.
It all started back in the bleak of midwinter. I was listening to Sam Heughan's audio book, Way Points, and dreaming of summertime hikes! Inspired by other Go Ape colleagues' adventures, I started planning my trip to hike the West Highland Way.
I decided to hike the 96 miles through the Scottish Highlands over a leisurely seven days. My friend Travis joined me for the first four days, roughly half of the journey. In typical Scottish fashion our weather would change almost hourly, from glorious sunshine and bright blue skies, popping with puffy white clouds (reminiscent of all the puffy white sheep along the way) to my day hiking beside Glencoe, where the rain was horizontal and I was soaked through in mere minutes! Fortunately the rain would often disperse in time to catch breathtaking views of the gorgeous Highlands mountains. In total I walked 114.2 miles from Milngavie to Fort William!
Day 1 - Milngavie to Drymen (16.6 miles)

Off we go! Highlights of the day were the cool and kinda creepy Buchanan Castle ruin and a fantastic pub dinner. I can still taste the sticky toffee pudding!
Day 2 - Drymen to Rowardennan (16.7 miles)

A day of summits and lochs! Spectacular views of Loch Lomond from Conic Hill.
Day 3 - Rowardennan to Inverarnan (17.6 miles)

Everything is wet! A wet start with a dip in the Loch followed by lots of rain and very friendly, wet bracken! We dried out under the gaze of many a taxidermied animal at the Drover's Pub that evening.
Day 4 - Inverarnan to Tyndrum (16 miles)

Sunshine! Puffy clouds and sheep!
Day 5 - Tyndrum to Inveroran (10.2 miles)

Solo day, number one! Into the vastness and the stillness, into the sunshine and the rain.
Day 6 - Inveroran to Kinlochleven (19.4 miles)

The never-ending day hiking through the misty Highlands…
Day 7 - Kinlochleven to Fort William (17.7 miles)

The last day! Ruins, rains, Dun Derail, a 2,000 year old site of a Celtic fort or Pictish citadel, and Ben Nevis playing peekaboo in the clouds.
What an adventure! A HUGE thank you to Go Ape for their adventure fund, as well as their ethos of living life adventurously! Where to next?! Anyone up for Ben Nevis?
Join the Tribe