Purposeful adventures at alice holt
In August 2022, Go Ape Alice Holt welcomed over 100 Ukrainian and displaced families for a morning of fun in the tree tops! Organised by local family host Samantha King, Go Ape were able to treat the families to our Go Ape Treetop Adventure and Treetop Adventure Plus courses. The families originate from several countries, including Ukraine, Afghanistan, Iran, Iraq and El Salvador.
The day was a chance for everyone, children and adults alike, to have a fun adventure after an unimaginable year.
Samantha King, a local family host, explains how the children found their experience at Go Ape.
"The families we host and support find the school holidays particularly tough. The summer holidays are a long period to fill for any parents. For these families with very limited funds, no transport and without a network of family and friends nearby, it is so hard to keep the children active and mentally stimulated. Activities such as this morning provided by Go Ape provide a lifeline for the children, where they can have fun, be kids again, and have a chance to forget for a short while the upheaval and uncertainty that they face."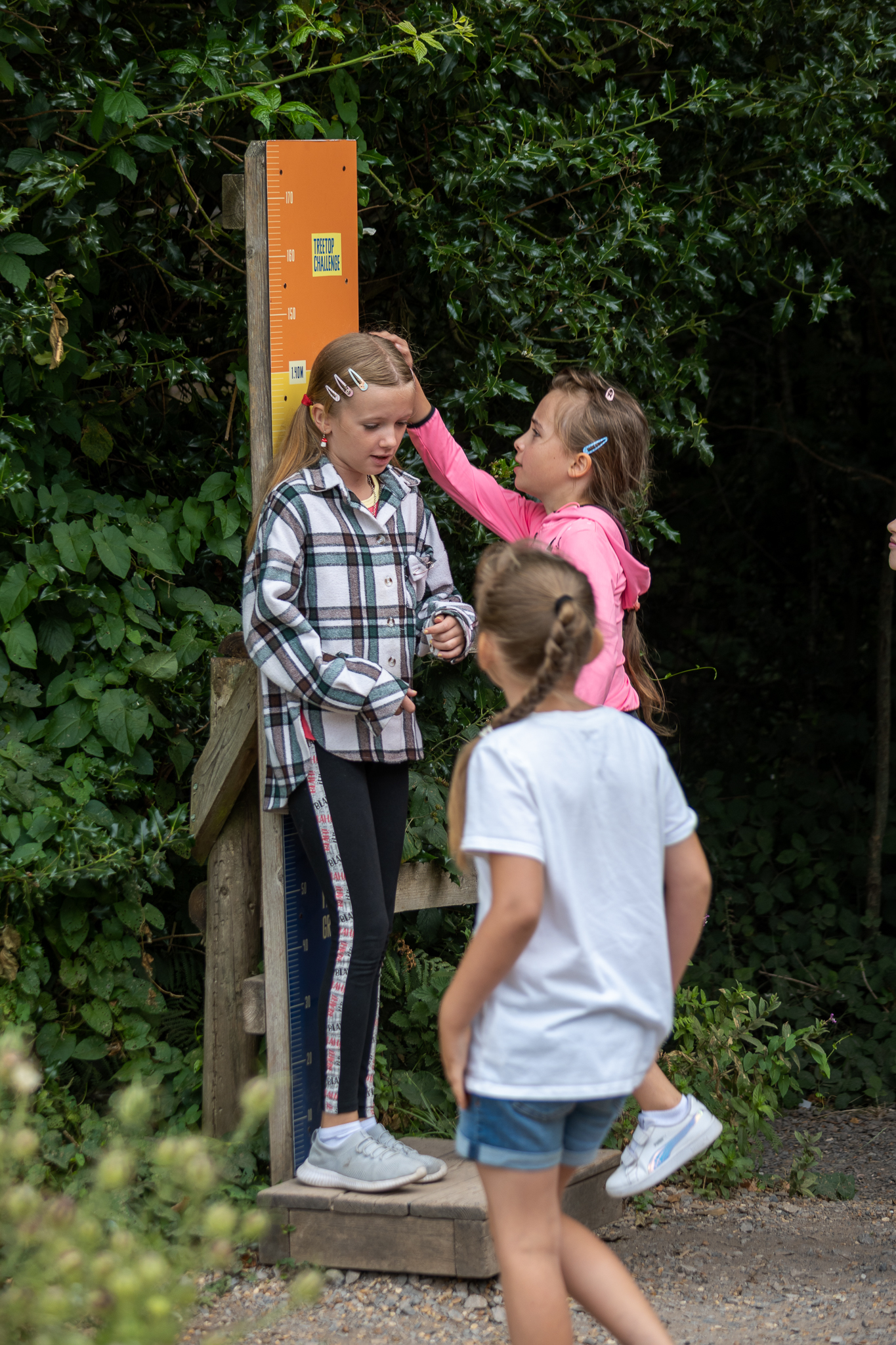 Double checking everyone is ready for their Treetop Adventure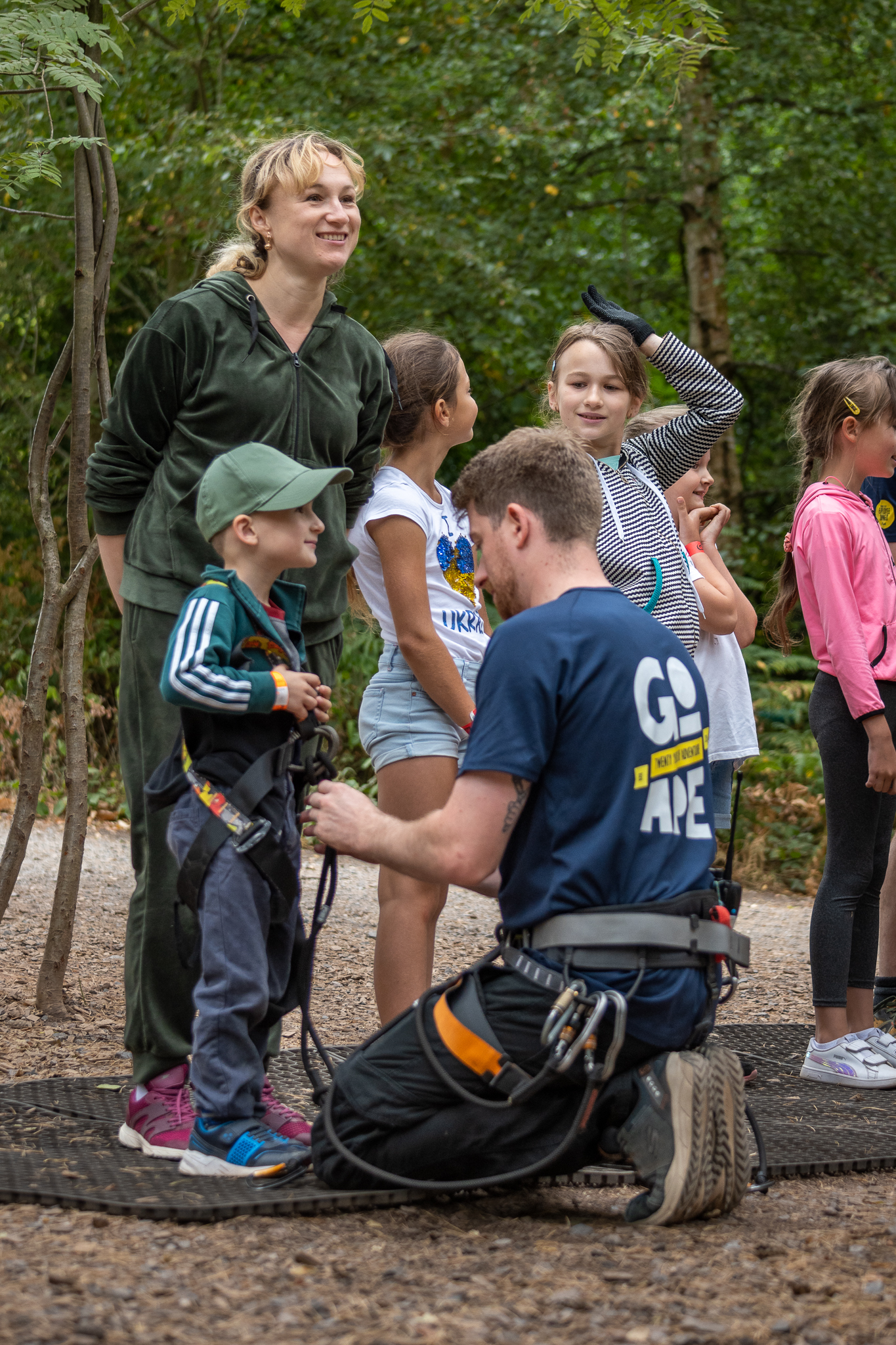 Feeling very excited to get harnessed up!
"Over 4,400 families have been placed in the Surrey and Hampshire area, and we were delighted that Go Ape Alice Holt was able to host us for the entire morning to not only give the children and their families a fun activity but the opportunity to socialise with other families in similar situations. There was a real sense of community, and it was wonderful to see the children enjoying an activity that a few short months ago they couldn't have imagined possible."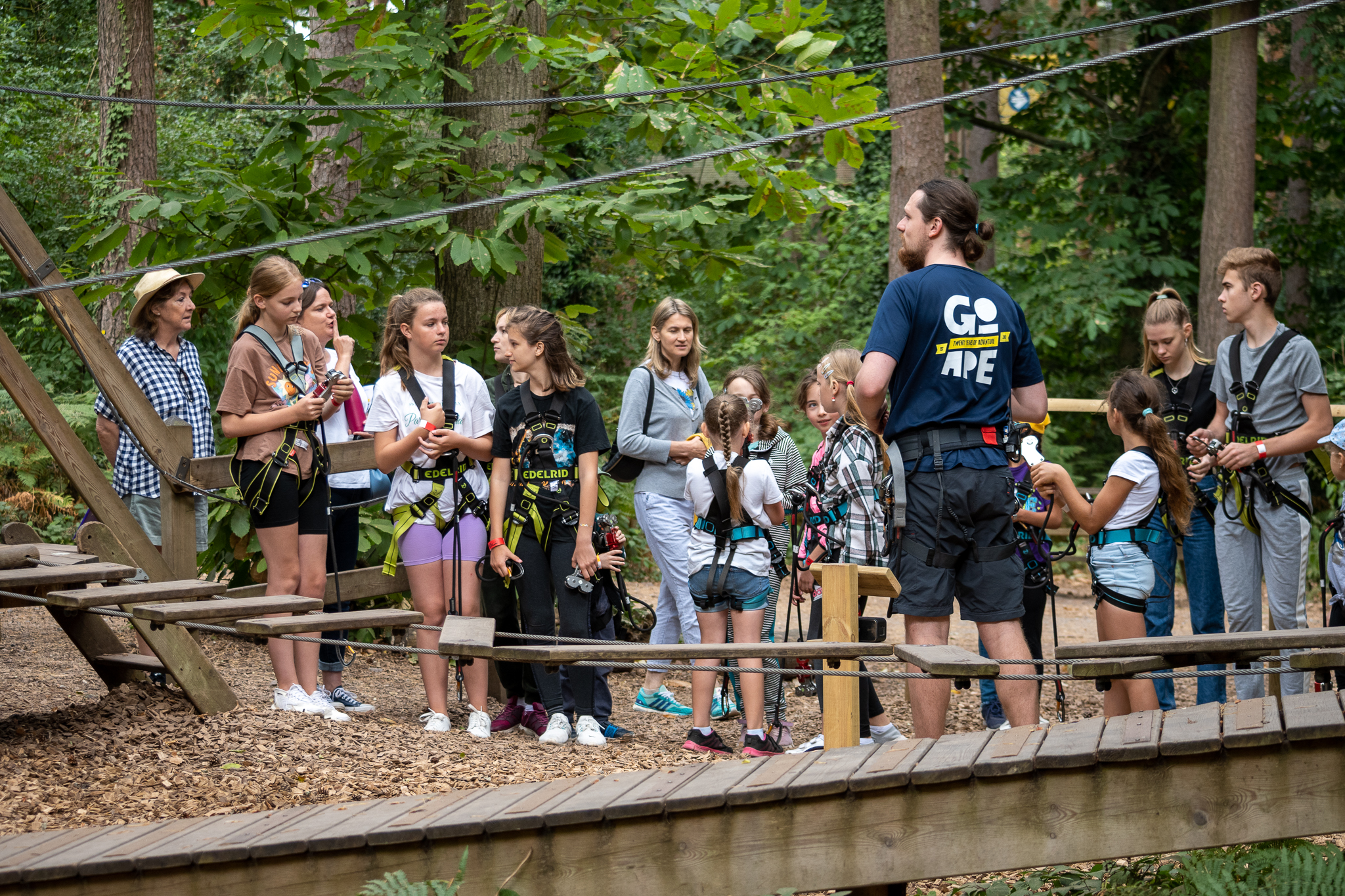 ABOUT TO RECEIVE THE SAFETY BRIEF
"It was such an exciting experience for them, as they got to explore England's nature, which was different to their country's, and a few of them had never experienced activities like this in their home country. This led to many happy smiles, so much positive energy and happiness when they came back from the trip throughout the rest of the day - definitely something they'd love to do again."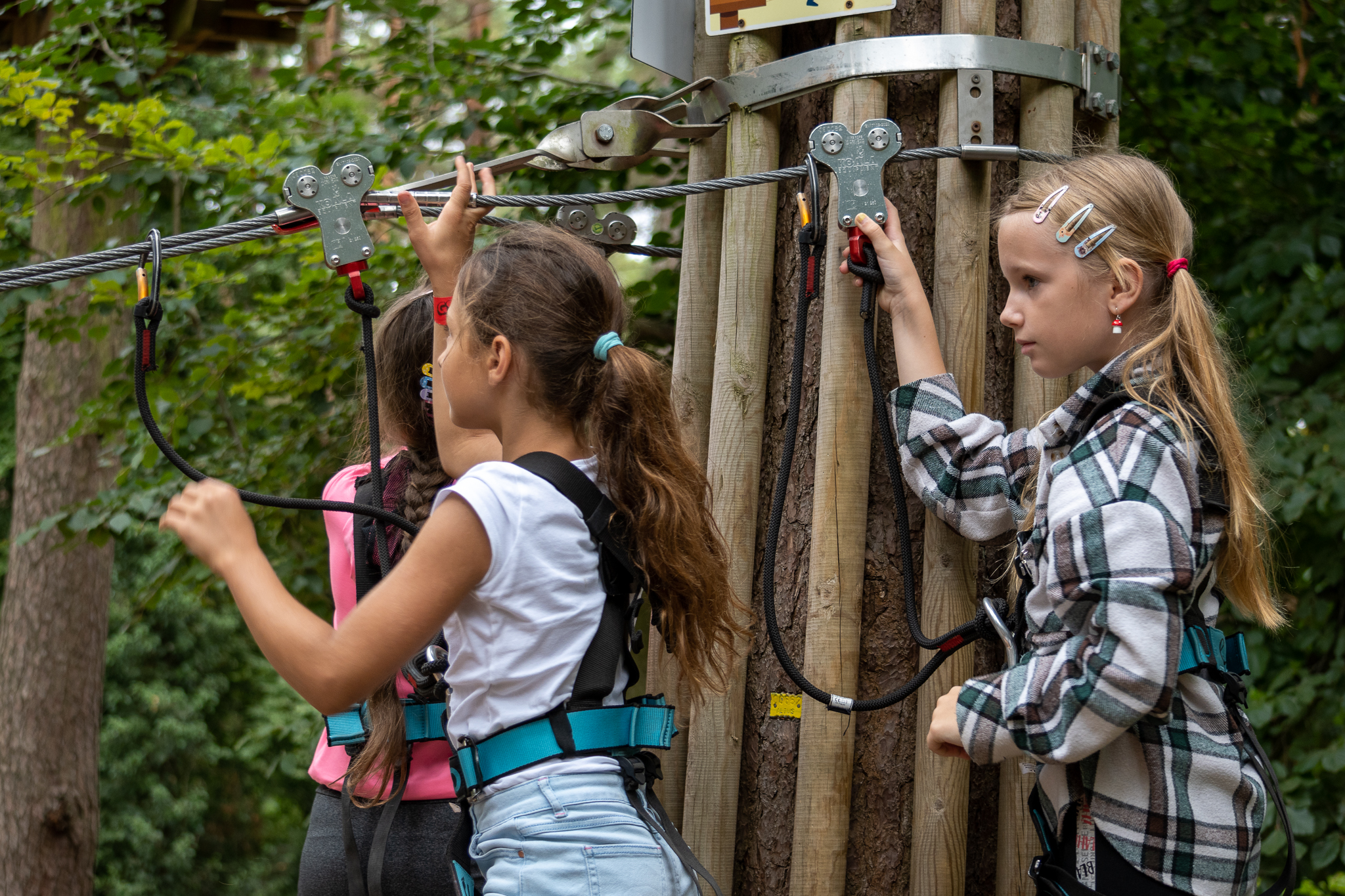 The concentration is real as they try out the brief site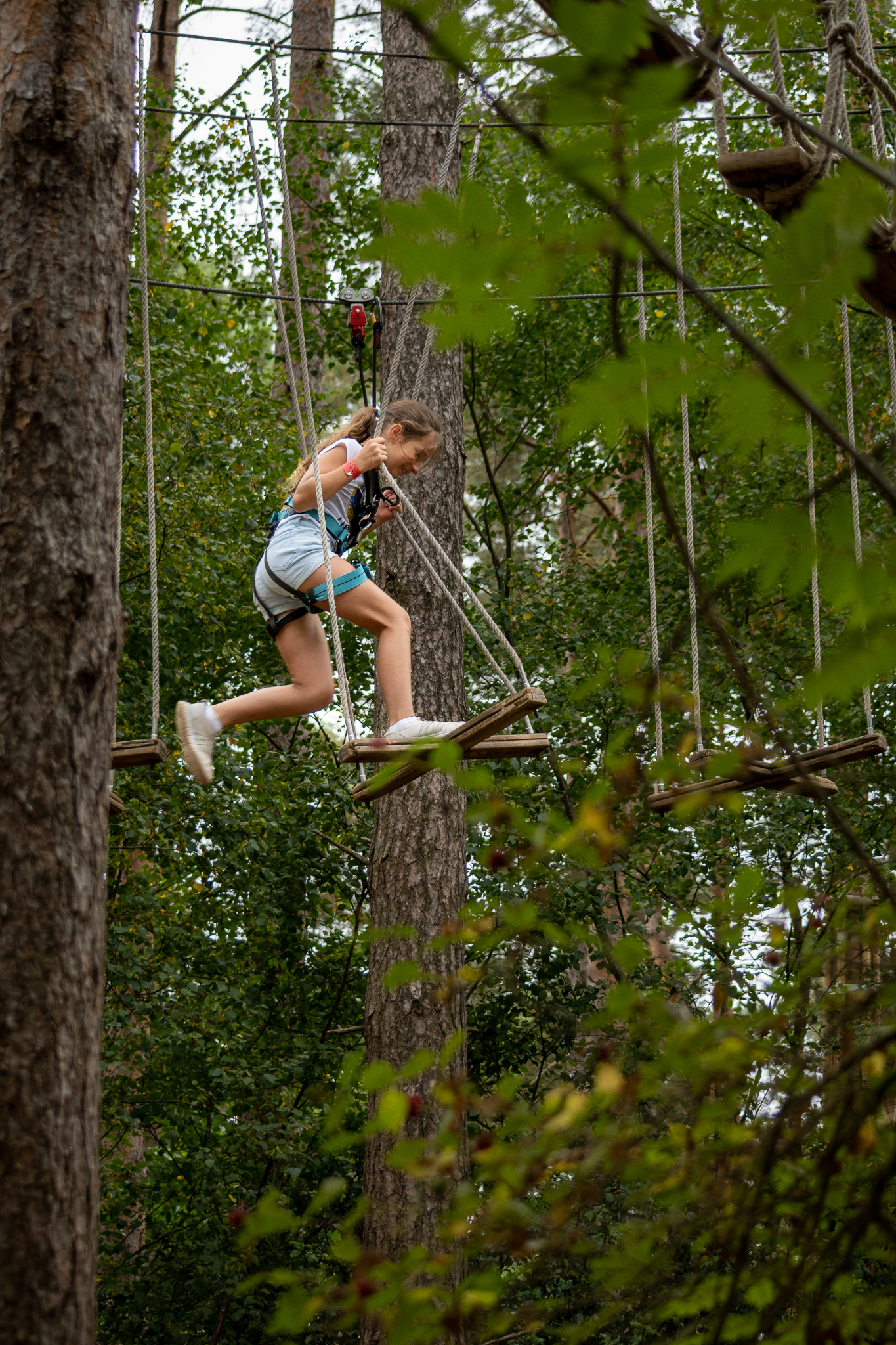 Getting into the swing of things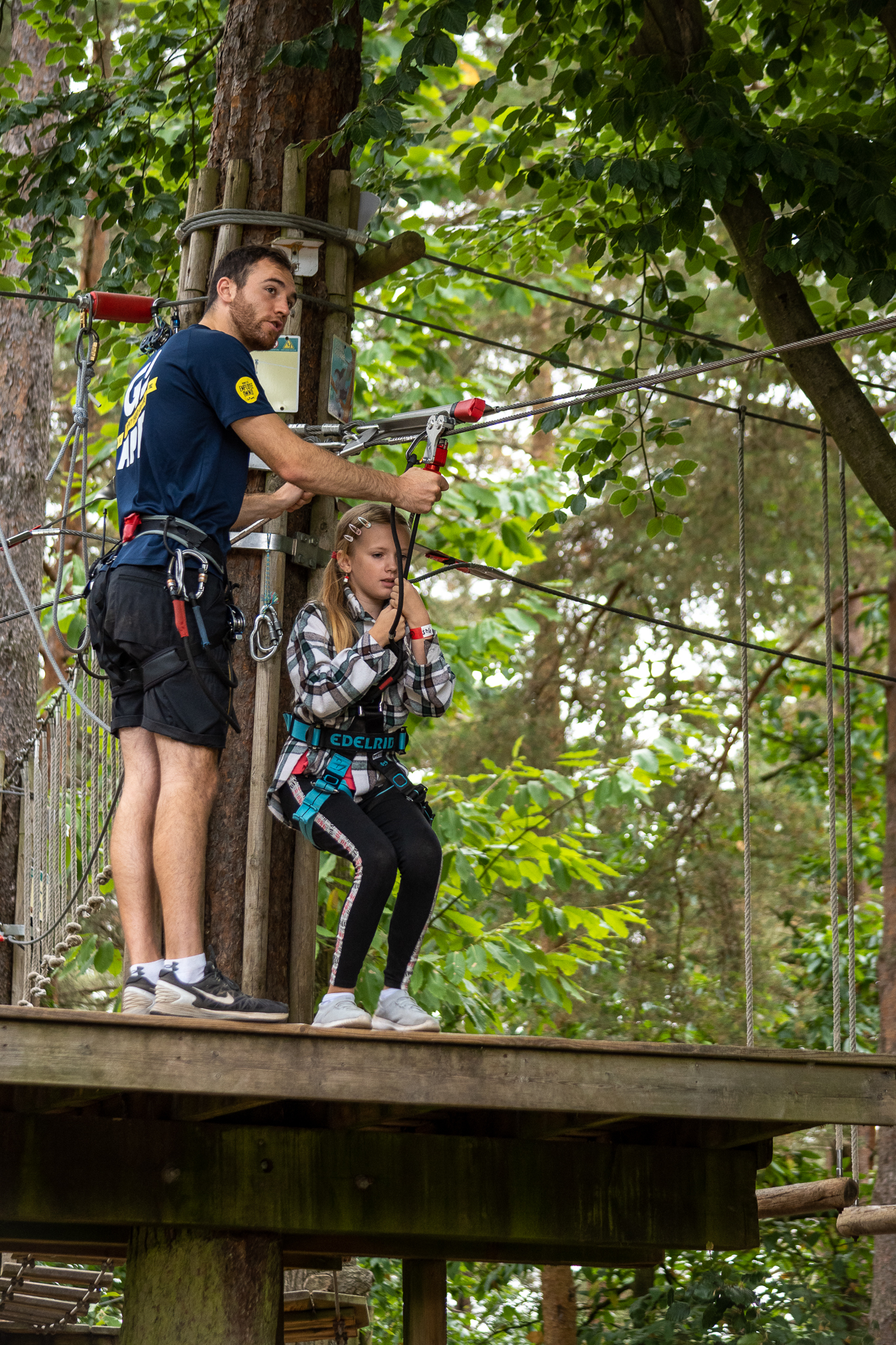 Taking a deep breath before the Zip of faith!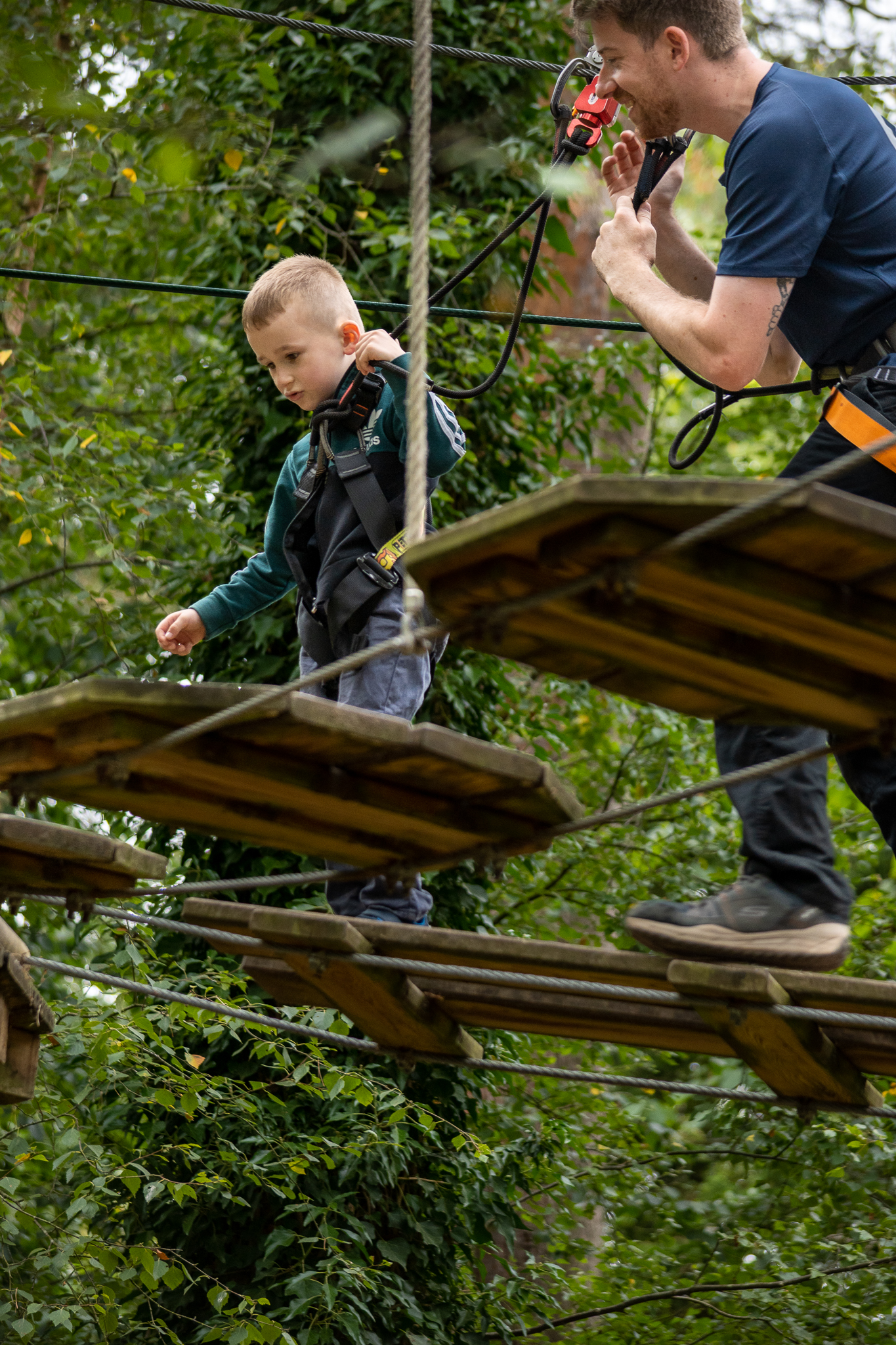 sometimes we need A little support when stepping outside our comfort zones
"My huge takeaway was of the quality and care of the Go Ape staff. They all had that very special quality that makes trust building easy, despite a language barrier, and the children's relationship with all of them under such challenges was very magical and confidence building... I can't tell you how precious and fun this experience was in their lives this year."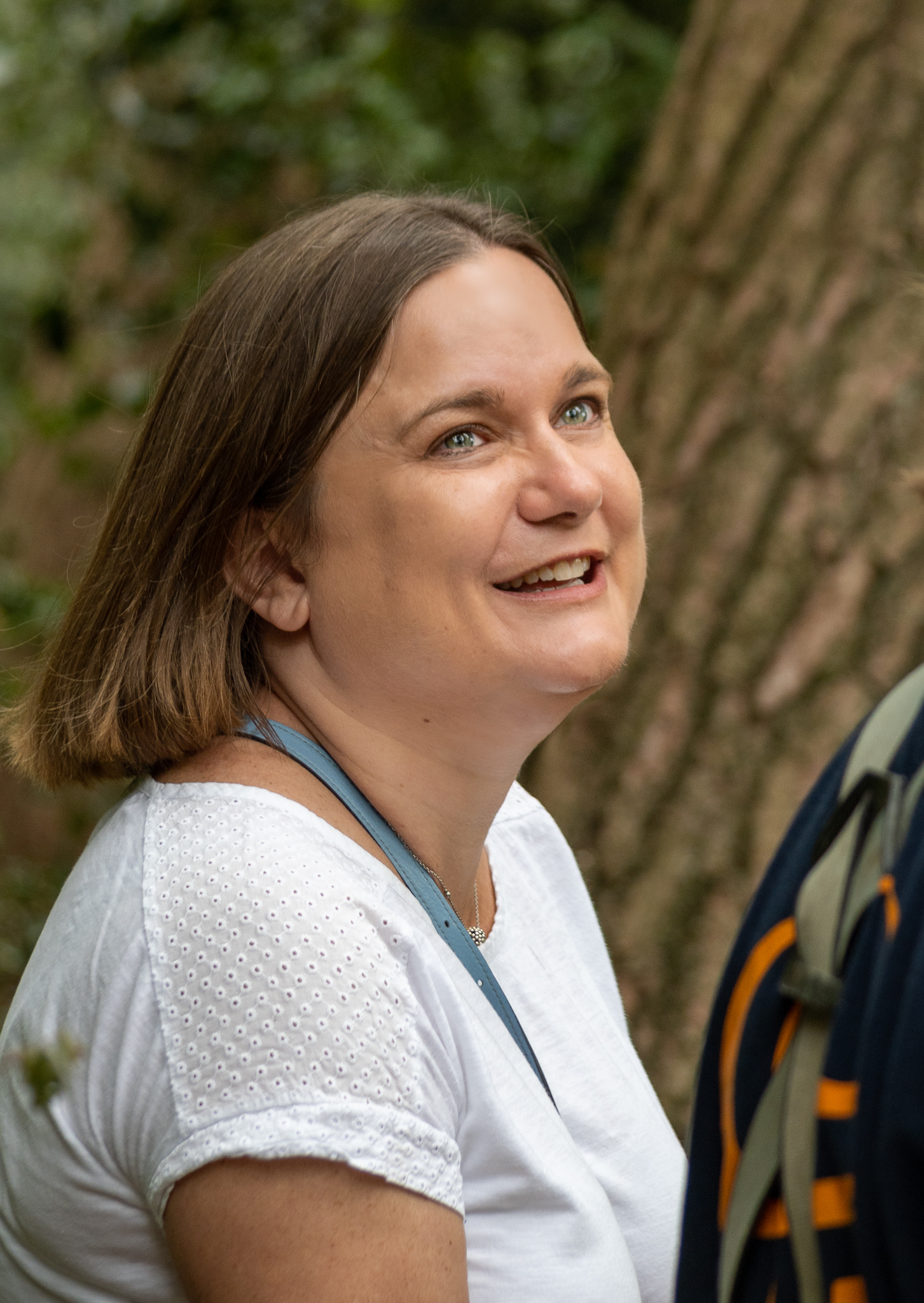 Full of emotion out in the forest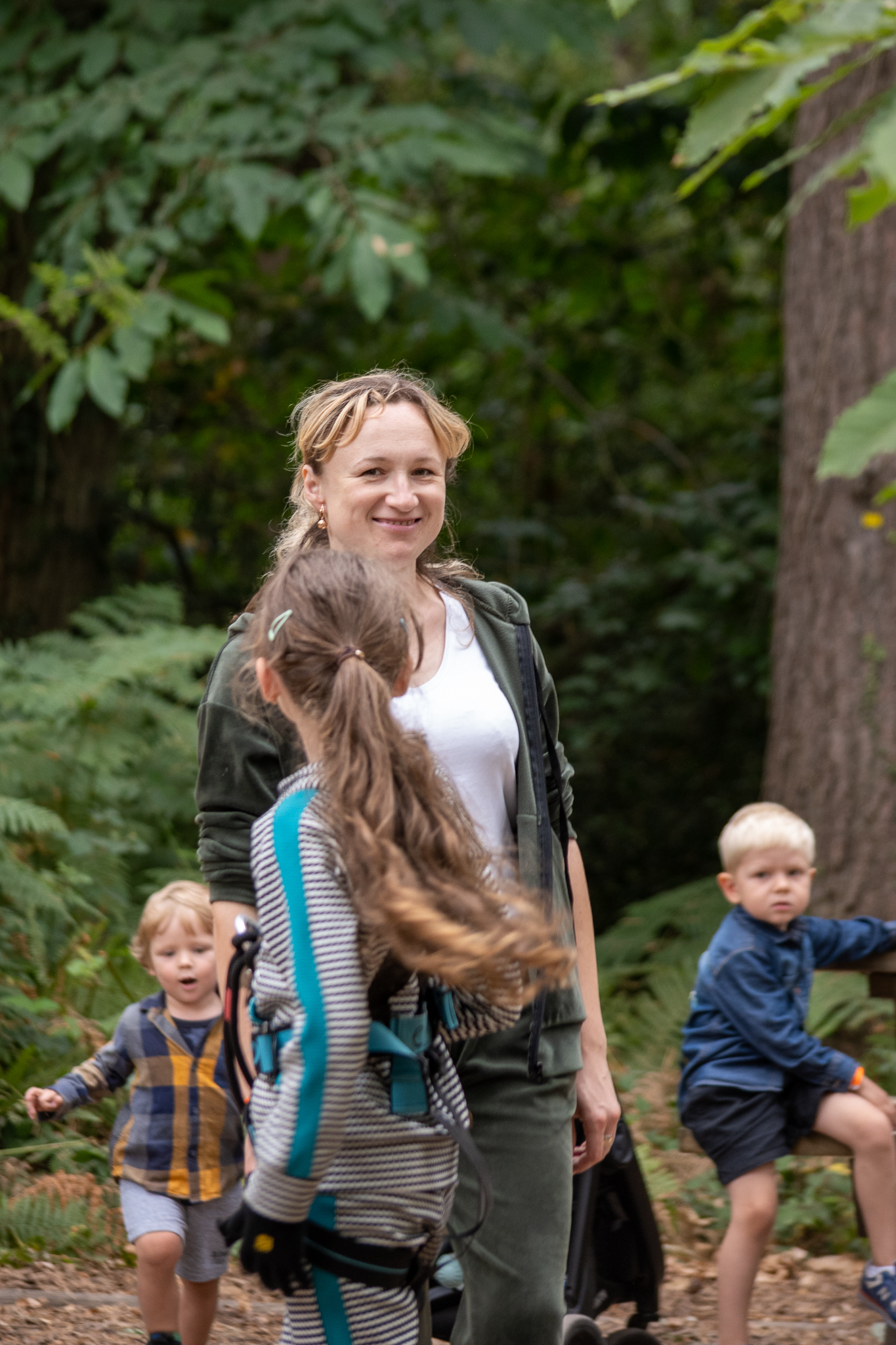 Having fun on the ground as well!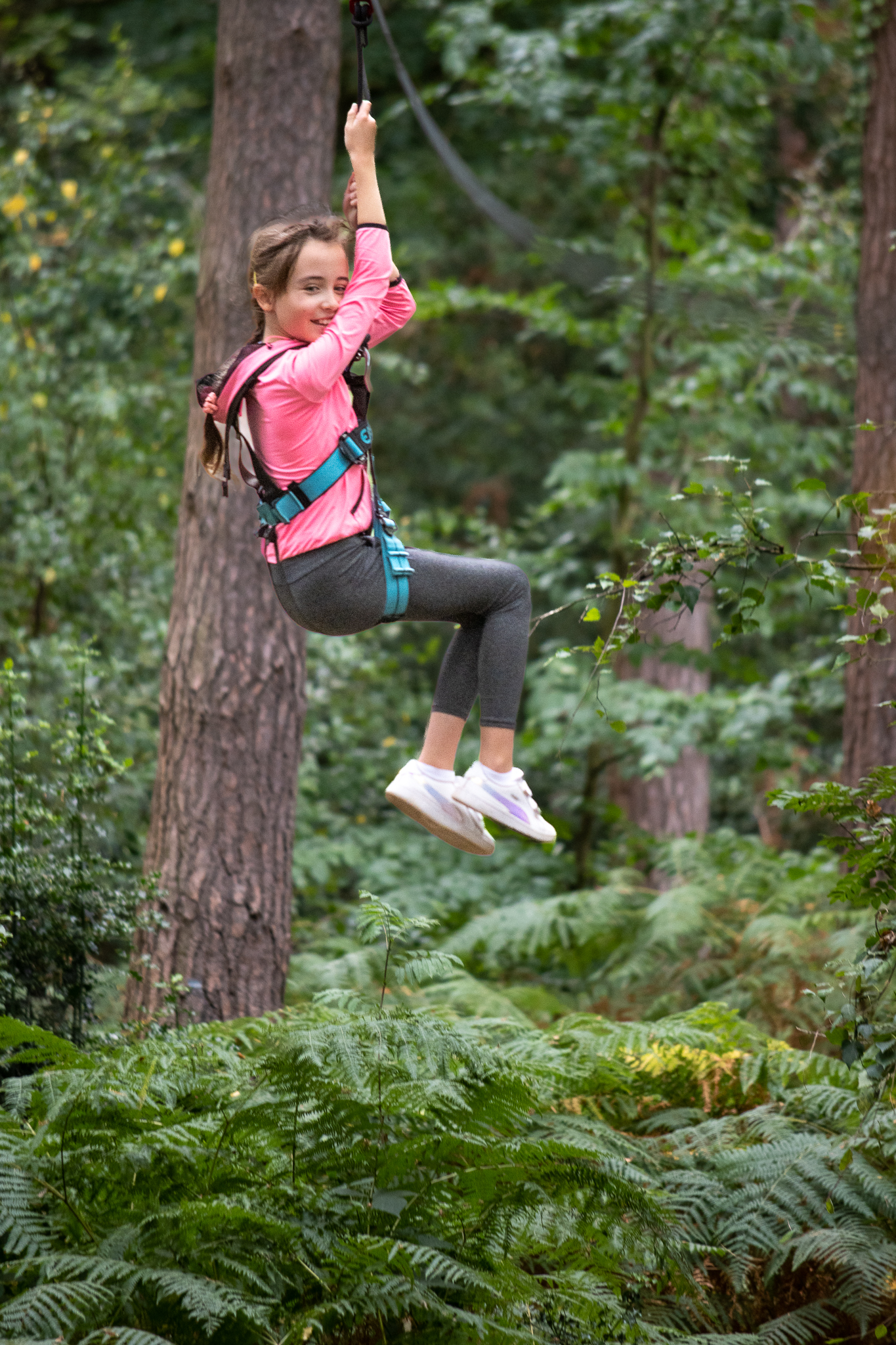 Ready to stick the landing on the zipline!
A HUGE thank you to Natalia Pryhodko for capturing these incredible photos and allowing us to share with our wider Tribe. And, a special thank you to Keri, our Site Manager at Alice Holt, and his team for hosting and looking after this terrific bunch. It's always nice to give something back to our local communities and do the right thing.
Go Ape adventures