Galivanting around Patagonia
The Adventure Fund
Every year our co-owners have access to subsidised Naturally Powered Adventures, organised and led by Go Ape (all over the world). Some previous trips have included: Rock Climbing in Spain, a multi-activity trip to Loch Lomond in Scotland and an intrepid expedition to Morocco up the highest mountain in North Africa (Mount Toubkal).
Go Ape also offers the "Adventure Fund", which employees can use to fund their own expeditions. Everyone can send an application for their proposed adventure, and funding is allocated.
Go Ape Instructor and co-owner, Jack Bryant, made great use of the fund when he went galivanting off to Patagonia for Two weeks.
Over to Jack
Back in October I was lucky enough to spend two weeks having a bit of a jolly around Argentina and Chile. The trip started in Buenos Aires which felt very similar to a European city – only with a big Pink Palace where the president lives. The trip was a combination of amazing hikes, stunning views and lots of red wine - at £4 a bottle at a restaurant it was very hard to say no!
The trip started properly after a short flight and drive down to El Chaltén. We hiked up to the base of the Fitz Roy where I got to justify owning a Patagonia coat by actually wearing it in Patagonia. From there we worked our way down to Ushuaia via El Calafate, Torres del Paine National Park, Punta Arenas (sounds far more entertaining if said in a Spanish accent), and the Tierra del Fuego region.

The Presidential Palace in Buenos Aires
The scenery around us was absolutely incredible and included the stunning Puerto Moreno Glacier! According to our guide, this is the only glacier in the world which is replenishing. Whilst it does move nearer to the foreshore as it breaks away, it doesn't get any smaller. The tour took us along a board walk then on a boat trip out to the glacier where we got to use crampons to walk along and go inside it.
We then spent 3 nights down in Ushiaia where we had the time to ourselves to decompress and do our own thing. We completed a few hikes, went on a catamaran trip to see the penguins and even went on the world's most southern train. Ushuaia is the base for all the Antarctic cruises and expeditions, so it was fun seeing all the expedition ships go out.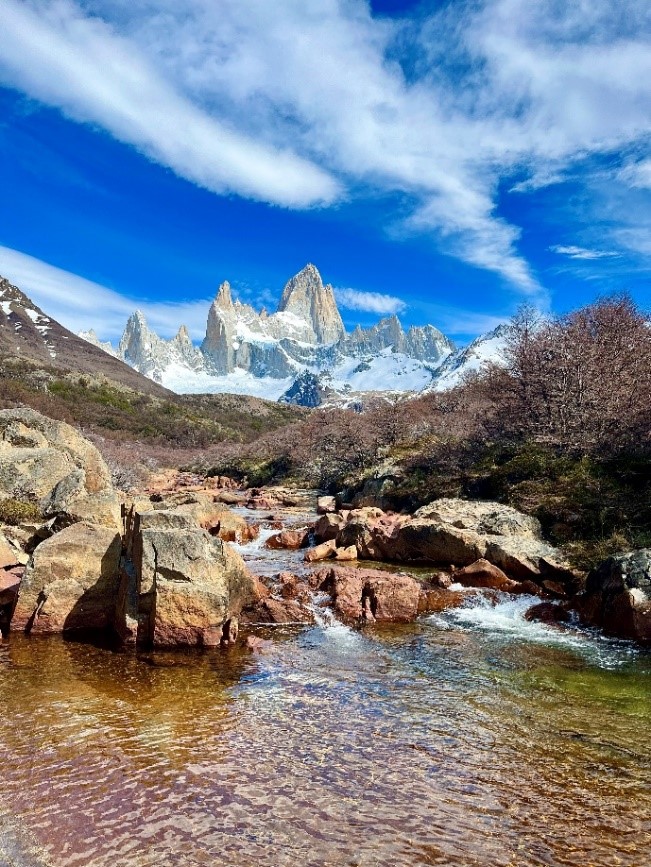 The 24-mile round trip hike through open valleys, woodlands and mile long rock falls was very much worth seeing the Fitz Roy mountain range. Where the Patagonia logo comes from.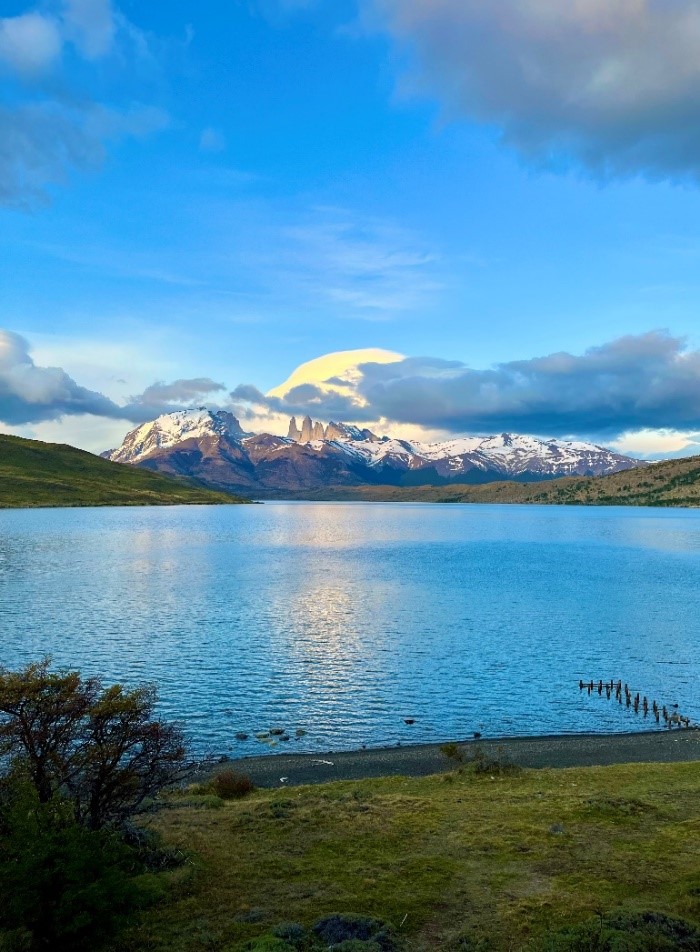 Just after the sun rose at our campsite in Torres Del Paine National Park. This was one of our overnight halts whilst completing the trek.
Whilst this was mostly a strenuous adventure filled with camping and bunkhouse visits, one fancy highlight was being served Champagne and Empanadas (mini-Cornish pasties) whilst waiting in the queue for Don Julio's restaurant in Buenos Aires.
Thank you to Go Ape for helping fund the kit I need to complete this trip! I'll be back next year when I go for Everest Basecamp…
Jobs at Go Ape