Go Ape Wins Best UK Attraction School Travel Award for the fourth year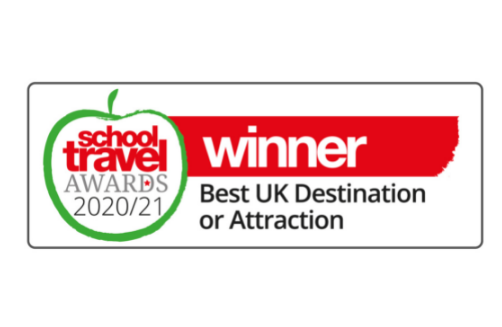 Go Ape has come home with an award from the School Travel Awards for the fourth year in a row! Plus Go Ape nabbed the 'UK's Best Attraction' for the second time.
The prestigious awards ceremony results were revealed during an online broadcast hosted by Olympian Katharine Merry. Go Ape were delighted to continue their winning streak in a highly competitive category and after the challenges of the past year. Runners up in the same category included Alton Towers, The Warner Bros. Studio Tour London – The Making of Harry Potter and LEGOLAND (Windsor Resort).
Go Ape Founder, Rebecca Mayhew, said, "After a difficult past year we are very proud to have continued to offer fun and adventurous learning experiences outside of the classroom.

Every person who sets out on an adventure at Go Ape challenges themselves to climb higher, leap longer and zip further but this year children have faced even more obstacles. After months of home-schooling, they have had to get comfortable socialising again. Go Ape have felt very privileged to help school groups get outside and not only connect with nature but also re-connect with each other.
A representative from the awards on the night said, "Pupils visiting one of the 35 Go Ape attractions across the UK can swing through the trees and push themselves to the limit which in turn allows them to conquer fears and push boundaries. The staff can also host team games which encourage students who wouldn't usually speak to come closer together and form bonds."
Event Host Katherine Merry added, ""I went there (to Go Ape) recently with my two small children and we will be going back soon. They had a great time!"
Rebecca Mayhew also presented the Award for the "My Best School Trip" Award to Walsall Academy, Bloxwich who set off on a KS4 Outward Bound Trust residential in the Lake District.
Details of all the award winners are available at the School Travel Organiser website.
Live life Adventurously