The Adventure Fund
As fans of adventures and adventuring, we try to talk the talk AND walk the walk at Go Ape. We're dedicated to ensuring that every person has a great day at Go Ape, but we also want to support our team and help them keep adventuring!
Every year our co-owners have access to subsidised Naturally Powered adventures organised and led by Go Ape (all over the world). Some trips this year included: Stand up Paddleboarding around Northumberland, multi-activity trips to North Wales and an intrepid expedition to Morocco up the highest mountains in North Africa (Mount Toubkal).
Go Ape also offers the "Adventure Fund", which employees can use to fund their own expeditions. Everyone can send an application for their proposed adventure, and funding is allocated.
Go Ape Construction team member and co-owner, Gary Lowe, made great use of the fund when he headed off an adventure along the Pennine Way with his partner.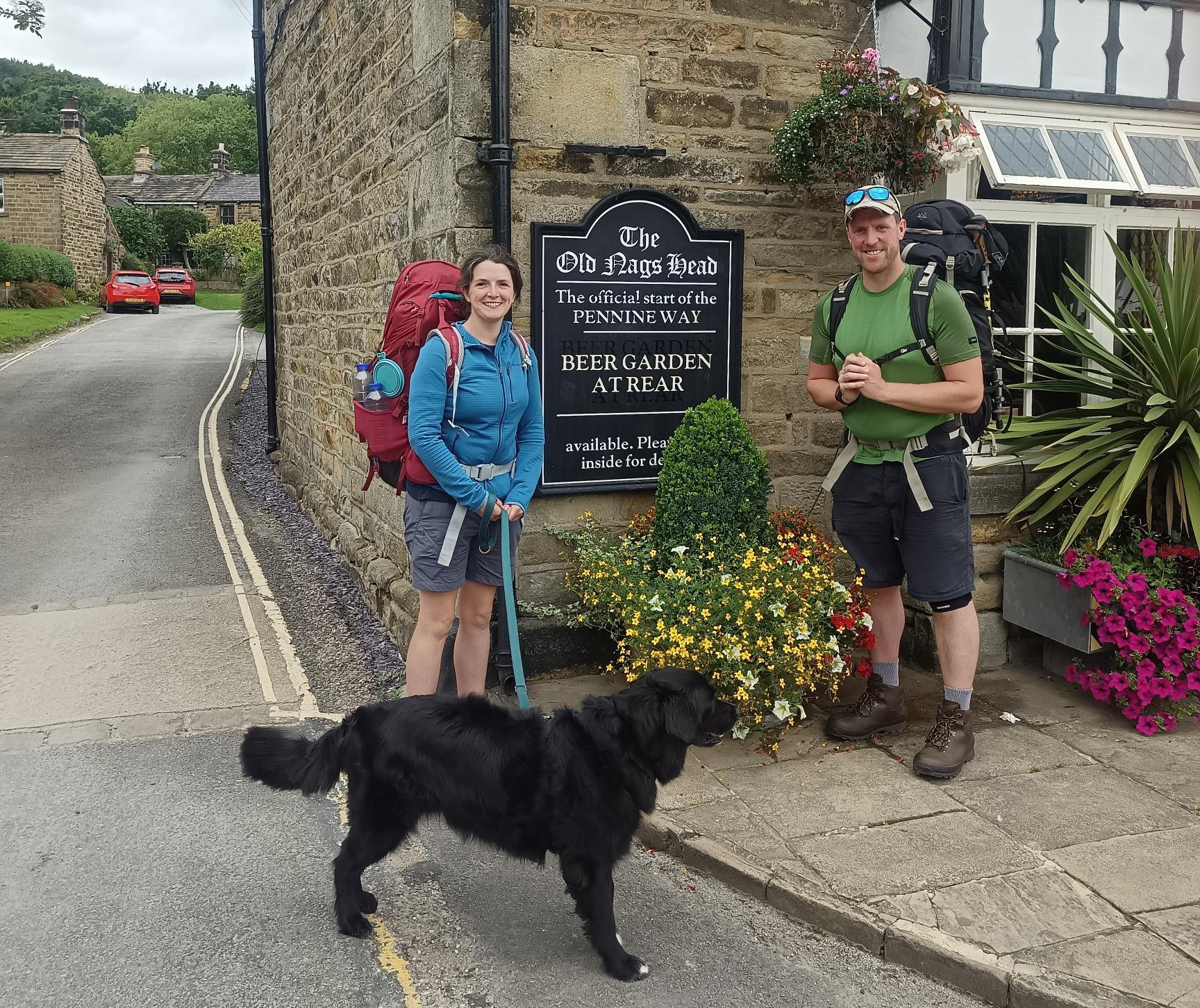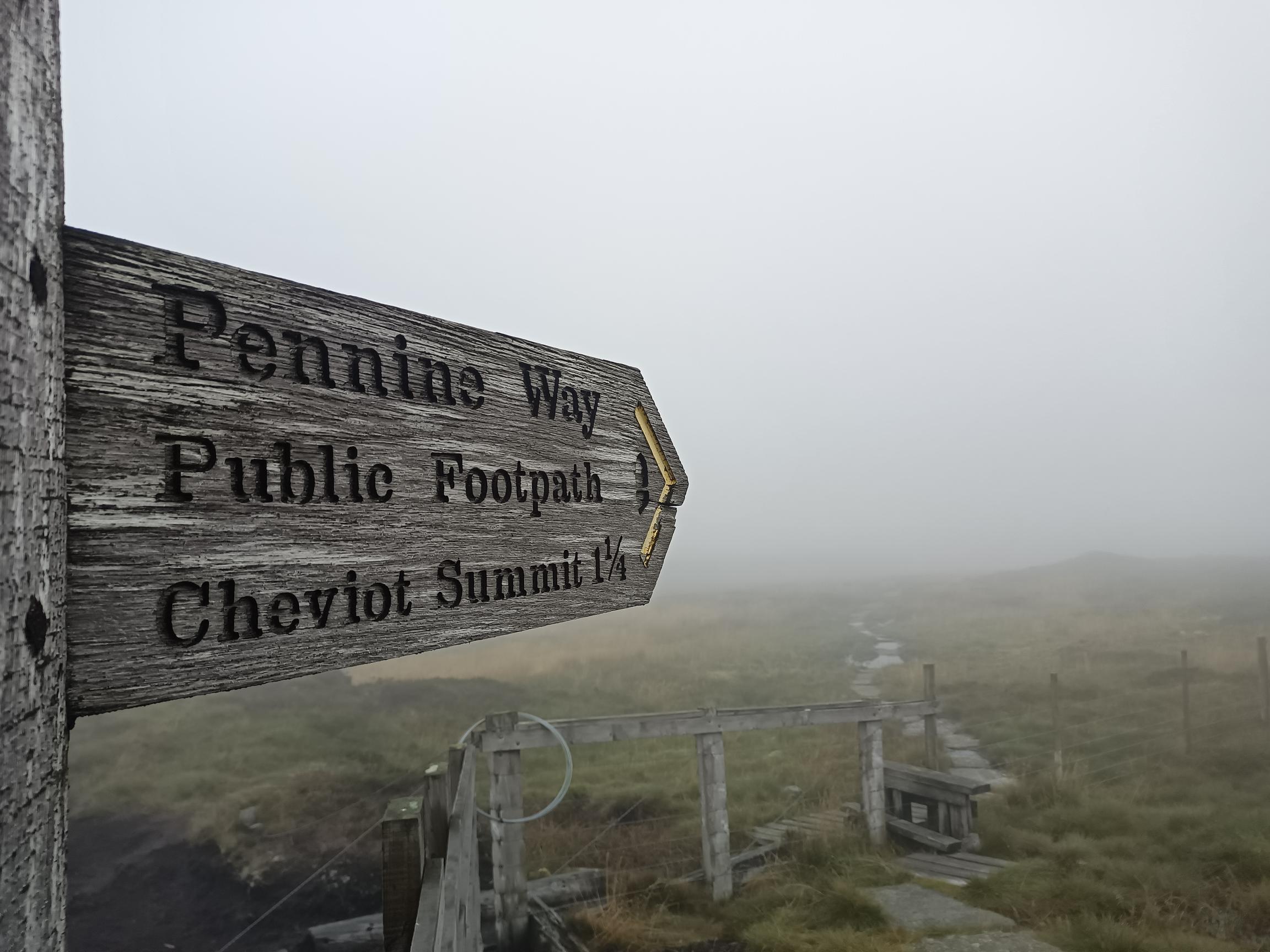 Over to Gary
My partner, Anne, introduced the idea of walking the Pennine Way back in February. I didn't really know much about it, but it turns out it's a 431km (268miles) hike from Edale in the Peak District to Kirk Yetholm in the Scottish borders, passing through three national parks.
This was the first adventure we'd done on this scale, and Anne was definitely the idea and planning driver - the whole thing was her idea. She was inspired by her friend who did Lands End to John O'Groats a few years ago.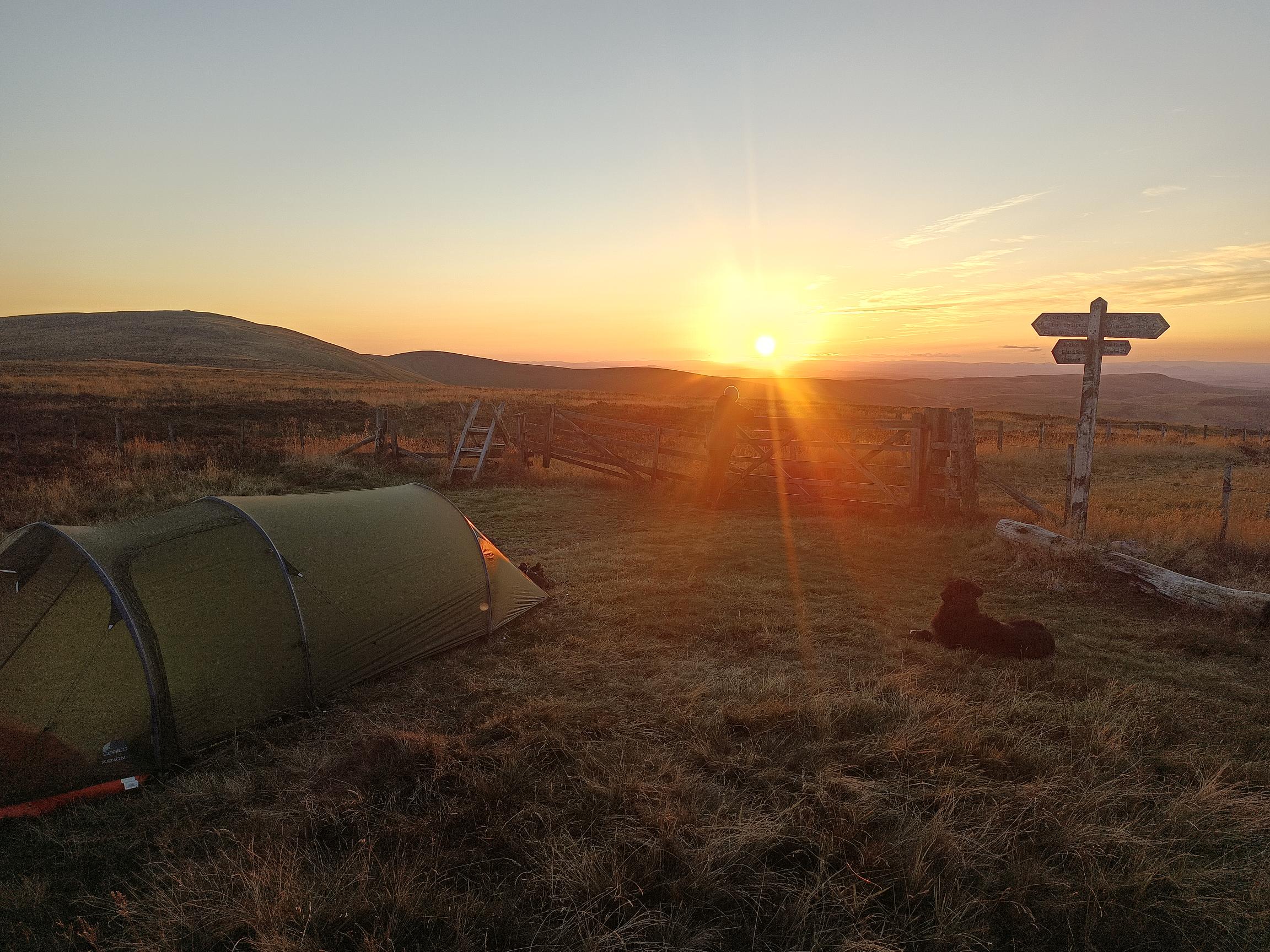 I had never really thought about trying something like this. I'd done some overnight walks before, but nothing so long. We both felt a little worried at the start that we would be the weakest link. Turned out that through the whole thing, we all became the weakest link at some point, through either injury, illness, fatigue, or just motivation.
At the start, we were just aiming to have a nice time and had a couple of things booked, but no pressure. The further we went, the more we wanted to finish, so it became more about "miles, not smiles" as we went along.
We started planning our attempt in April and worked out we'd aim for 20 days for the whole thing. This seemed pretty reasonable, as most full-length walkers allow 16 to 19 days. Due to budget and to allow flexibility in our schedule, we decided to mostly camp, which meant carrying all our camping gear. We also decided to bring along the dog, which meant carrying his food as well as our own! Then we added in a couple of stays indoors at a pub, hotel, B&B, pod, and even a hobbit hole to break up the camping.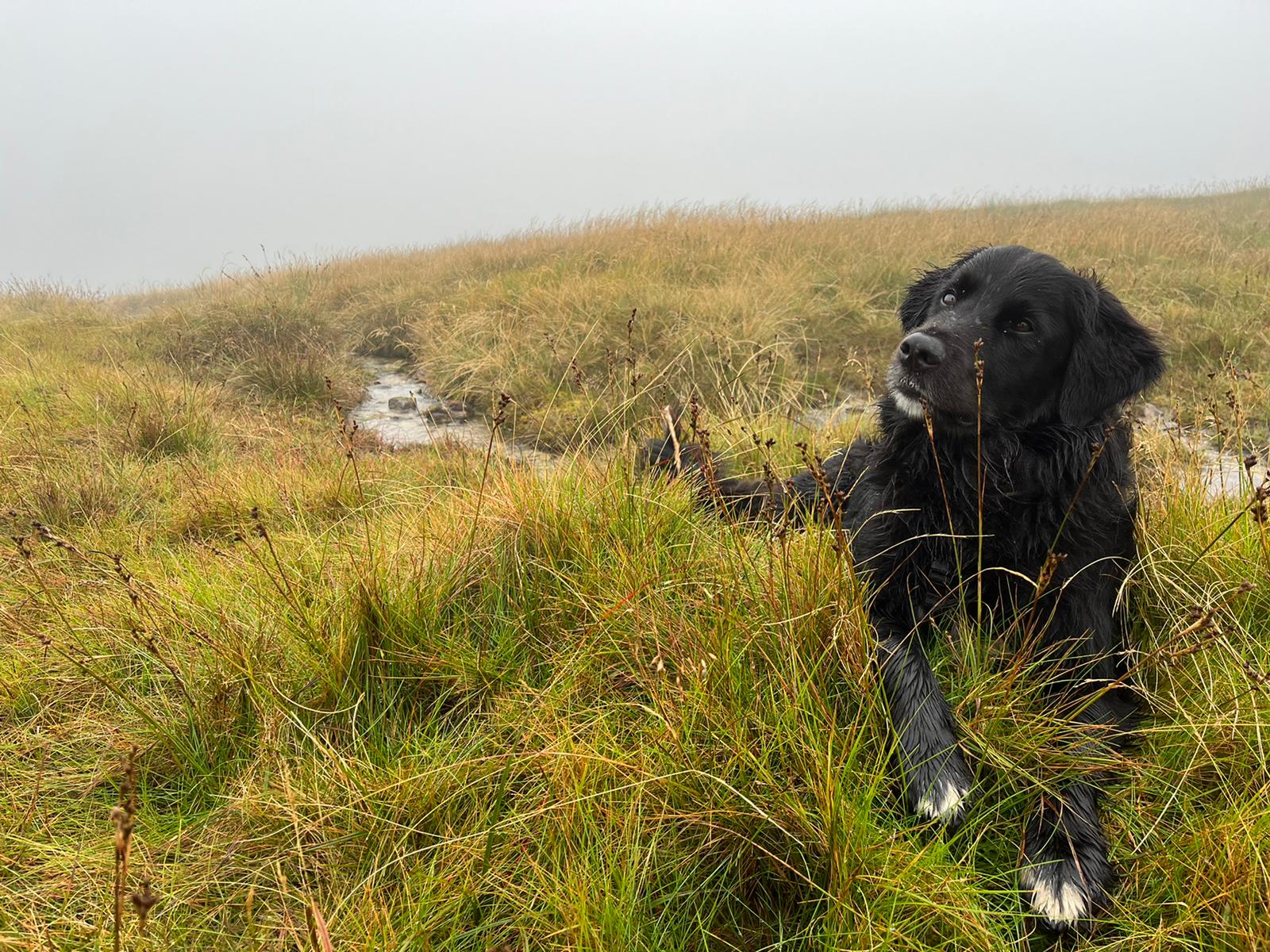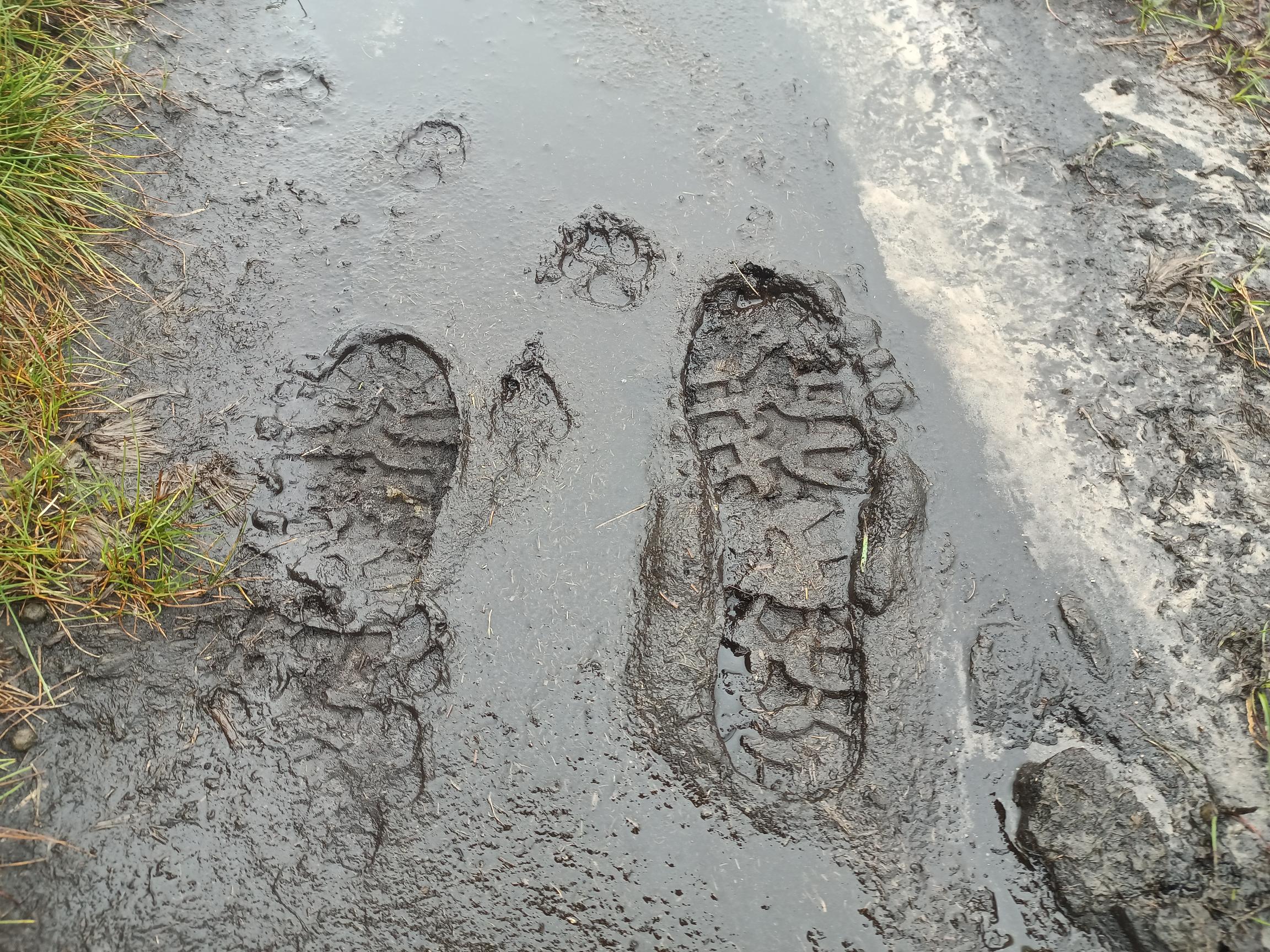 We did one practice walk with an overnight stay, and it went terribly; my knee was in so much pain, and my shin felt like it was exploding.
Neither of us slept very well in the tent. We've got a campervan, so have made some day trips in that, but this was the first multi-day walk for either of us.
We used this as a learning experience and honed our packing list to only things we needed, plus a couple of luxury items. Our bags weighed in at 16kg and 19kg, but this was reduced as we used up our food and dog food.
We set off on the afternoon of Friday, 26th August, from the Nag's Head pub in Edale (obviously having a pint of the local ale first), and worked our way steadily along the trail.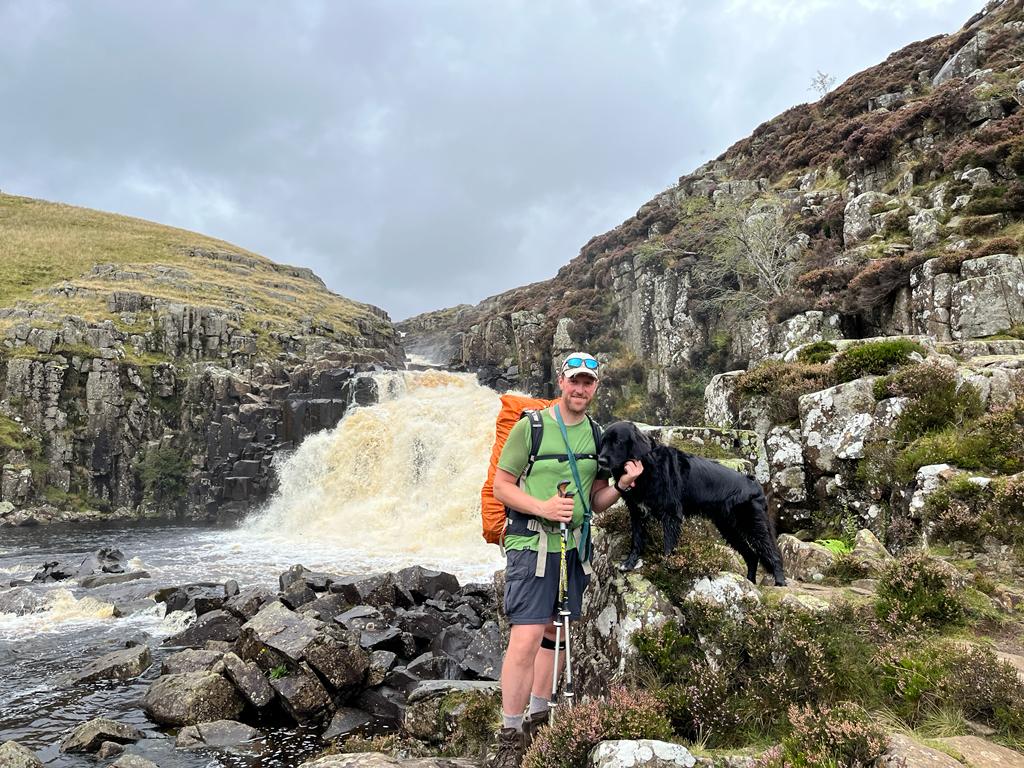 Some of the many highlights included: spotting an unexpected sandwich van from 2.5km away; the spectacular scenery up Cauldron's Snout and High Cup Nick; and eating a Chinese takeaway huddled in the tent while it was persisting it down with rain. We saw Malham Cove at dawn with nobody else around, wild camped at Clennel Street on our last night, saw a cloud inversion on Hadrian's wall, and Moss enjoyed a dip in the Black Moss Reservoir. We also met a great couple who were on similar schedules; our favourite was Steven, who was doing Land's End to John O'Groats. I could go on!
There were a few less glamorous moments as well, though, like being the sweatiest I've ever been, contracting food poisoning from a reduced pasty, pain in our feet, knees, hips, shins, backs, and necks, and midges.
Despite all that, we arrived on schedule at Kirk Yetholm on 14th September, 20 days after setting off, feeling remarkably fresh. It turns out my plan of walking myself fit really did work.
Top tips for the Pennine Way
20km is a nice walking distance, 20-25km is tough but achievable, over 25km becomes a bit gruelling, and over 30km is too much.
Camping is fine but indoors is nice, treat yourself and have a couple of comfortable nights of sleep at least.
There's a great community on Facebook (and on the trail) dedicated explicitly to the Pennine Way, without which our planning would have been much more difficult. We even met the admin of the Facebook group on Cross Fell - the highest point of the PW, and it turns out he lives only 500m from us at home.
It's a controversial opinion, but I found that "wearing in" boots is a myth. I got mine three days before we set off and didn't have a single blister.
You can walk yourself, fitter. Have a reason for doing it and hold on to that; it'll motivate you onwards.
Many thanks to the Go Ape Adventure Fund for supporting this journey! We look forward to seeing how it can help others access an adventure.
Jobs at Go Ape