Introducing Alex Brown, The New Go Ape Blackburn Site Manager
Did you know that not one, but two, new Go Ape locations are coming this summer! We're very excited to bring new tree top high-ropes adventures to Blackburn and our first location in Essex, Chelmsford. And, who better to introduce them than our new Site Managers?
In amongst the busyness of launching a new site we caught up with the new Go Ape Blackburn Site Manager, and current Go Ape Rivington Site Manager, Alex Brown.
Read on to find out all about Go Ape Blackburn and his adventures past and present. Spoiler: his 1-year-old daughter leads the adventures these days, but some previous escapades include saving a Dutch Man from the top of an Icelandic Mountain.
Alex's Go Ape Journey So Far
I've just been appointed as the new Site Manager at Blackburn, Witton Park, but I'm an oldie here at Go Ape – a regular prune.
When I left school, I sort of fell into the outdoor trade, did all of the qualifications: paddle boarding, Mountain Leaders etc. I travelled around a bit, working in America and Scotland but, ended up back in the Lake District, found my job at Go Ape and it stuck. The people I met and work with are still some of my best mates.
My first position was as an instructor at Go Ape Grizedale in January 2014, and I made my way up the tree from there. I'm currently the Site Manager at Go Ape Rivington and am looking forward to taking on Go Ape Blackburn as well, which is only 13 miles away.
How are you feeling about Go Ape Blackburn?
I'm looking forward to Go Ape Blackburn launching. I think the local area will really benefit from another site to help it develop, as well as encourage the local community to get active outdoors.
Go Ape Rivington is already a local favourite for older adventurers (over 10 years old and 1.4m tall) but Go Ape Blackburn will open the tree tops up to everyone over 1m tall.
For me, it's also a good opportunity for development. I'll be one of very few site managers that manage two sites so that will be a challenge. But it's something new and a bit exciting. Something to keep the fires burning if you will.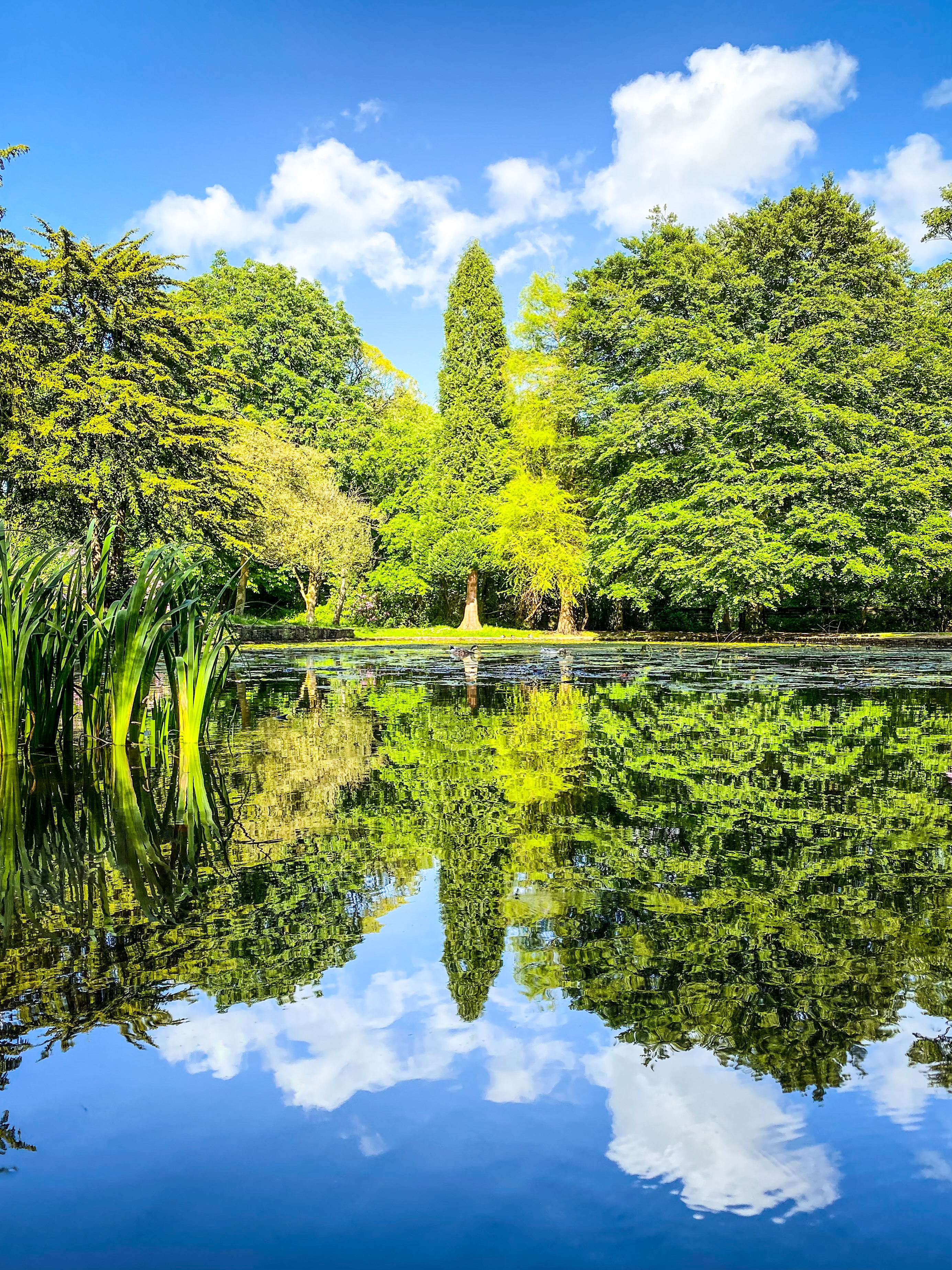 What Will Customers Love About Go Ape Blackburn?
The plans for Go Ape Blackburn look brilliant. This location will be Go Ape's first standalone experience for adventurers under 10, so will be great for younger families (with children over 1m tall). The Treetop Adventure and Treetop Adventure Plus courses have been designed to test and encourage thrill-seekers so they can get comfortable with heights.
There's even an extra low-loop about 1m off the ground, which will let younger ones get comfortable with obstacles before they go higher.
The site is very accessible, it's close to Blackburn but also feels outdoorsy. It's similar to our Go Ape Temple Newsam location, but with more trees. You can escape the urban environment but it's still on your doorstep.
What is your favourite part of working at Go Ape?
Go Ape is a unique and people orientated job. It's all about working with and developing your team to facilitate unforgettable days out and inspire people to live life more adventurously.
There's not that many opportunities like this.
How Will Go Ape Blackburn Stand Out?
We try to make our Go Ape sites as inclusive as possible, to make sure that customers come away with something at the end of the day. I would like to extend this to Go Ape Blackburn. People don't necessarily have to complete their whole Go Ape activity; it's about going away with a lasting memory.
There are quite a few community groups and organisations who use our courses for development purposes, and we intend to do this at Go Ape Blackburn as well.
Can you tell us more about Go Ape Blackburn?
Witton Park itself is a lovely big Country Park. It's got lots of good amenities and local bits around it: a great cafe, a massive woodland and it's right on the periphery of Blackburn so is very accessible by public transport. It's less than 30 minutes away from Preston and an hour from the Lake District so will be a great activity for a day trips or staycations.
Plus, there's loads of different events on all year round, like the Restricted Forest festival in June. And, there's a leisure centre on site and a big athletics track - I'll have to roll back the years and get my running spikes back out.
How you live your life adventurously?
I used to do all my outdoor instructing, but that's been slightly taken up by bringing up my 1.5-year-old. We're trying to encourage her to go on as many adventures as we can, we call them "Georgia led adventures". Basically, we open the door and she's off. We just follow and see what happens.
We try to take her to lots of new places. We live near Arnside, on the border of the Lake District, and she loves being in the water. So, we'll go anywhere where there's water involved.
To be honest, the thing she loves most is to run to the end of the drive, put all the stones in her pocket and runaway!
WHat is your Most Memorable Adventure?
A few years back, a couple of mates and I hiked from the North to the South of Iceland in June. We did it over a few weeks and stopped off at different places as we went.
It was slightly sketchy as, when we were there, there was a volcano warning. It's a bit freaky when you're going over big volcanic terrain and you're thinking… this could explode.
Of course, we tried out some of the hot springs as well. It's strange because you'd think it's going to be evenly hot all over it. Well, there's some bits that are quite cool, and some where it feels like someone's pouring a kettle down your back!
We hiked over glaciers and camped as we went. There are specific campsites you can stay at, but we chose to go off grid – and use some of the campsite amenities when we could.
We also found a bloke frozen to a cliff and saved his life while we were over there. He was from the Netherlands and was stuck at the top of a mountain.
Go Ape Blackburn will launch in July 2023, but pre-booking is already available. Find out more about the new location and the adventures available.
Find Adventure at Go Ape Blackburn