Catching up with new Go Ape Chelmsford Site Manager
2023 is proving to be another adventure-filled year in our world. Two brand new locations are due to launch this summer and it's all hands on deck as we prepare to open. We're excited to unveil our first location in Essex as well as a brand new site in Witton Park, Blackburn. That'll take us up to 36 leafy hideouts UK-wide.
In amongst the busyness we caught up with our newly appointed Site Manager at Hylands Park, Chelmsford. Deaglan is making the switch from north London to south Essex. He gives us the latest scoop on our 35th location, his Go Ape journey and what to expect...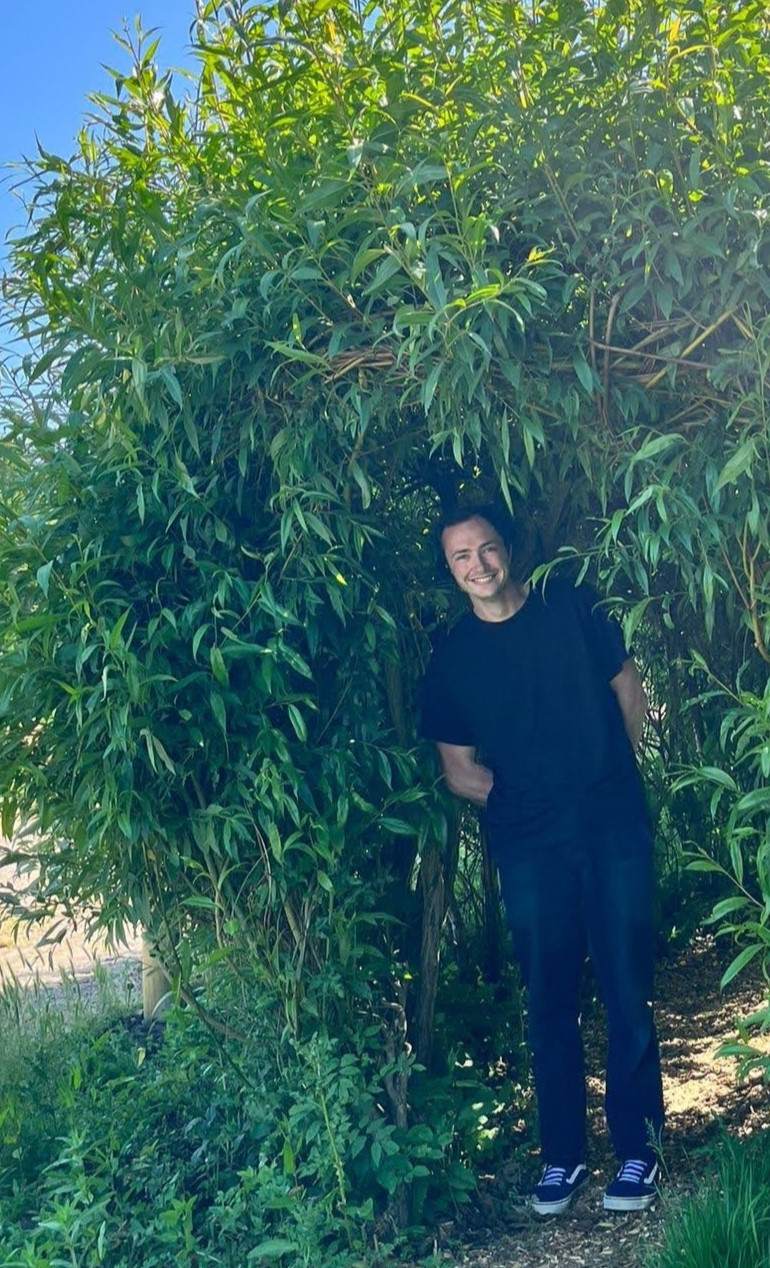 Deaglan's

Go Ape Adventure So Far
My journey started as an instructor at Go Ape Alexandra Palace during the pandemic, but my experiences elsewhere have really allowed me to appreciate this job.
I studied art and design at university but realised that I enjoyed it much more as a hobby by the time I graduated, so chose to train as a teacher. However, it was on a school residential trip with my class that I saw them come alive in the outdoors and realised I wanted to pursue a job in the outdoor industry.
Cut to the pandemic, and I was driving back home to my family home in London and found a job as an instructor at Alexandra Palace. After things started easing, I did go back to my previous job in Wiltshire for a little bit, but London was calling and I answered.
I applied for the activity manager position at Alexandra Palace and have been there for about a year and a half now. I've made some incredible friends at Ally Pally and its bittersweet leaving them to become Site Manager at Chelmsford.
How are you feeling about Go Ape Chelm

s

ford?
I can't wait to get started at Go Ape Chelmsford. I visited for the first time on Wednesday and was very impressed by the park.
The Hyland's Park Managers have really been pushing the ecological side of things. They've got heavy horses doing a lot of the manual work in the forests as well as having cows grazing in the fields. They've all but stopped mowing the grass now and leave it to the cows!
The Hylands Park team are also very positive about Go Ape's vision. There's lots of open fields and recreational things to do in the Park and Go Ape will only add to it. Their award-winning accessible Play Park even has a wheelchair-accessible climbing frame, which is very rare. Anyone, no matter their ability, can access the full playground.
Coming from London, Hylands Park almost seems like the next level up, it's such a beautiful location. There's even a Forest School nearby, which teaches lessons out in the woods, who we're excited to link up with. Personally, feedback from Chelmsford locals has been totally positive and I can feel the buzz for something new every time I visit the park.
What Will Customers Love About Go Ape Chelm

s

ford?
From the sounds of it, this Go Ape is something that locals have been really calling for. Chelmsford is a new growing city and they're really interested in expanding and giving people more outdoor things to do.
Chelmsford will be a very aerial course, with tree-to-tree zips and tricky crossings which customers will love. It's quite big with eight separate loops of increasingly difficult obstacles and super long zips to bring them back to the ground.
The high ropes courses will use our continuous safety system, meaning that it is easy to operate for both younger and more mature explorers. Plus, there is a new "low loop" designed to build up adventurers' confidence if anyone needs a second to get used to the height. Equally, there is a big Tarzan Swing with a great drop on the Treetop Challenge course.
Then there's the views! The surrounding Hylands Park woodland is dense and filled with wildlife and beautiful views right across the Estate.
What is your favourite part of working at Go Ape?
I really enjoy training up new instructors and delving into the technical aspects of the role, but also being able to share what Go Ape is all about in a practical sense.
When I'm recruiting, I don't really look for someone who has loads of experience climbing or working at height. I'm looking for someone who has the right kind of personality for our team. I'm quite happy to train them on the interesting bits like using the technical equipment and how to inspect the course.
Of course, I also like to make sure everyone feels confident and learns some new skills before they begin working with customers. If people are comfortable, they can then translate their own joy into the role and help people to have a great day out. That's my favourite part of my role, the ability to help foster an engaged and friendly team.
What

I'm

looking forward to?
It's an exciting opportunity to start from scratch with a brand-new site. I'm really looking forward to interacting with everyone in Hylands Park and building relationships in the area.
It's a privilege to be a voice for Go Ape and to get the local community involved and feel engaged with the nature around them.
How do you live life adventurously?
As you can probably tell from my job, I like to keep active and adventurous. I'm really into bouldering and have a membership at my local climbing gym. My friends and I meet up their regularly, it's a great sociable and fun way to hang out.
My partner and I have also picked up badminton as a hobby. We've joined a league at the local gym, started from the bottom and are making our way up. It's been a great way to track our progress through the games: I've got the reach advantage, but she's got a little bit more skill. If I'm being honest, she can really send me from one end of the court to the other.
How do you want

Go Ape Chelmsford

to stand out?
It's very important to me that we have a diverse team at Go Ape Chelmsford. Particularly coming from a London site, I want to make sure that our team of instructors at Go Ape Chelmsford is a proper representation of the local area.
I also want to try and extend that and make our courses as accessible as possible. Go Ape is good at welcoming as many people up into the trees as we can, but I would also like to welcome those who might not be able to with different offerings.
Working with the park, we'll promote the nature trails and really get involved with the local community and beyond. Every Go Ape site has its own (Chainsaw) Carved Gorilla by its cabin, and we've created a competition for schools to choose our gorilla's name.
We plan to open our forest doors at Go Ape Chelmsford in August and are looking forwards to welcoming everyone for an unforgettable adventurous day out.
Find Adventure at Go Ape Chelmsford