20 years of go ape adventures
This year Go Ape turned 20, and what adventures we've had along the way. Keep scrolling to find out about some of the many highlights we've had along our journey.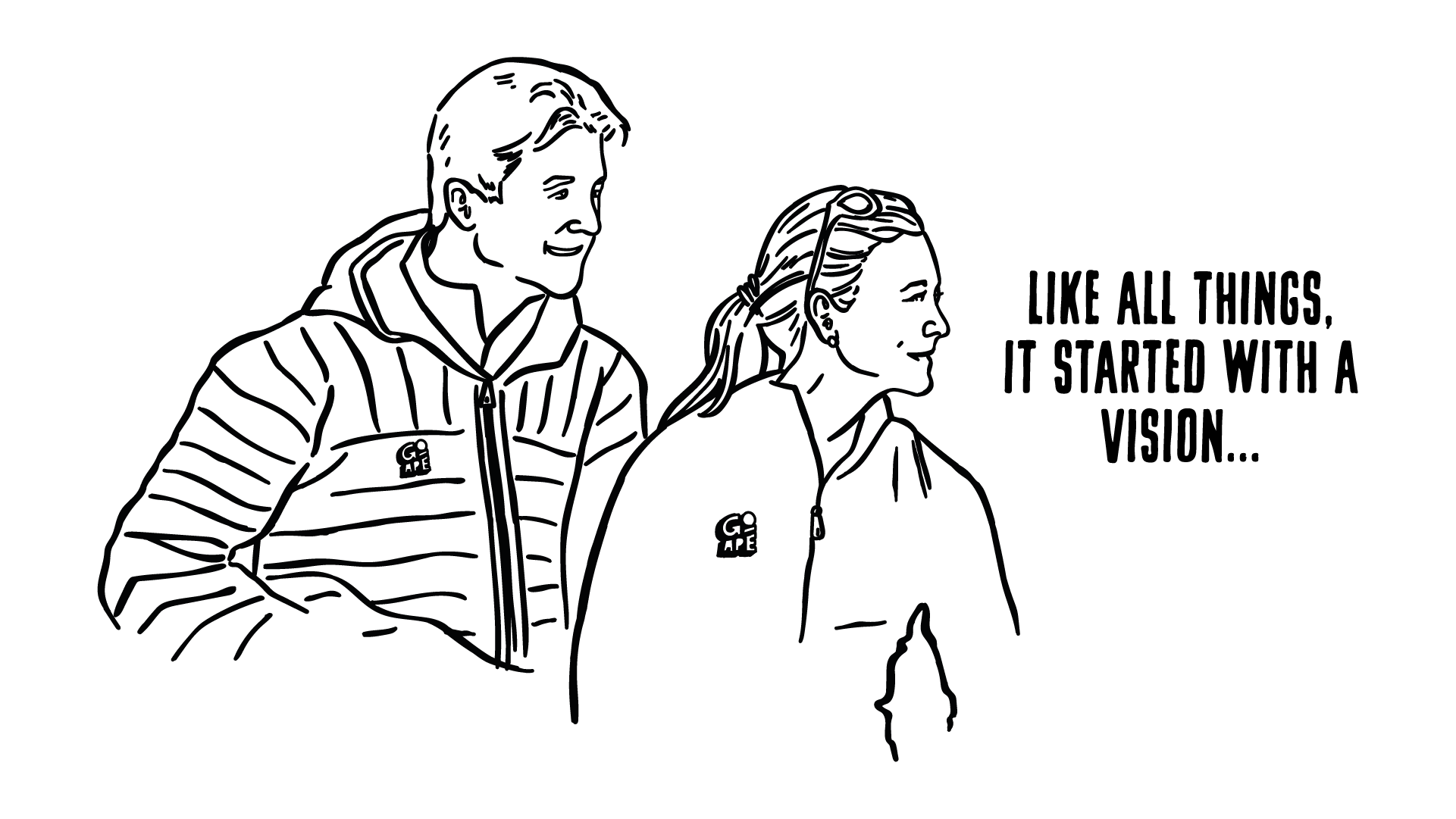 Like all things, Go Ape began with a vision. Whilst holidaying in France, Tristram and Rebecca Mayhew were distracted by a strange noise in the woods. Looking to the canopy above, they were amazed to see families swinging from the branches, climbing, leaping and having lots of fun. The idea for Go Ape was born!
The first Go Ape location opened at Thetford Forest in 2002. The cabin was only five feet tall, all bookings were taken on a mobile phone.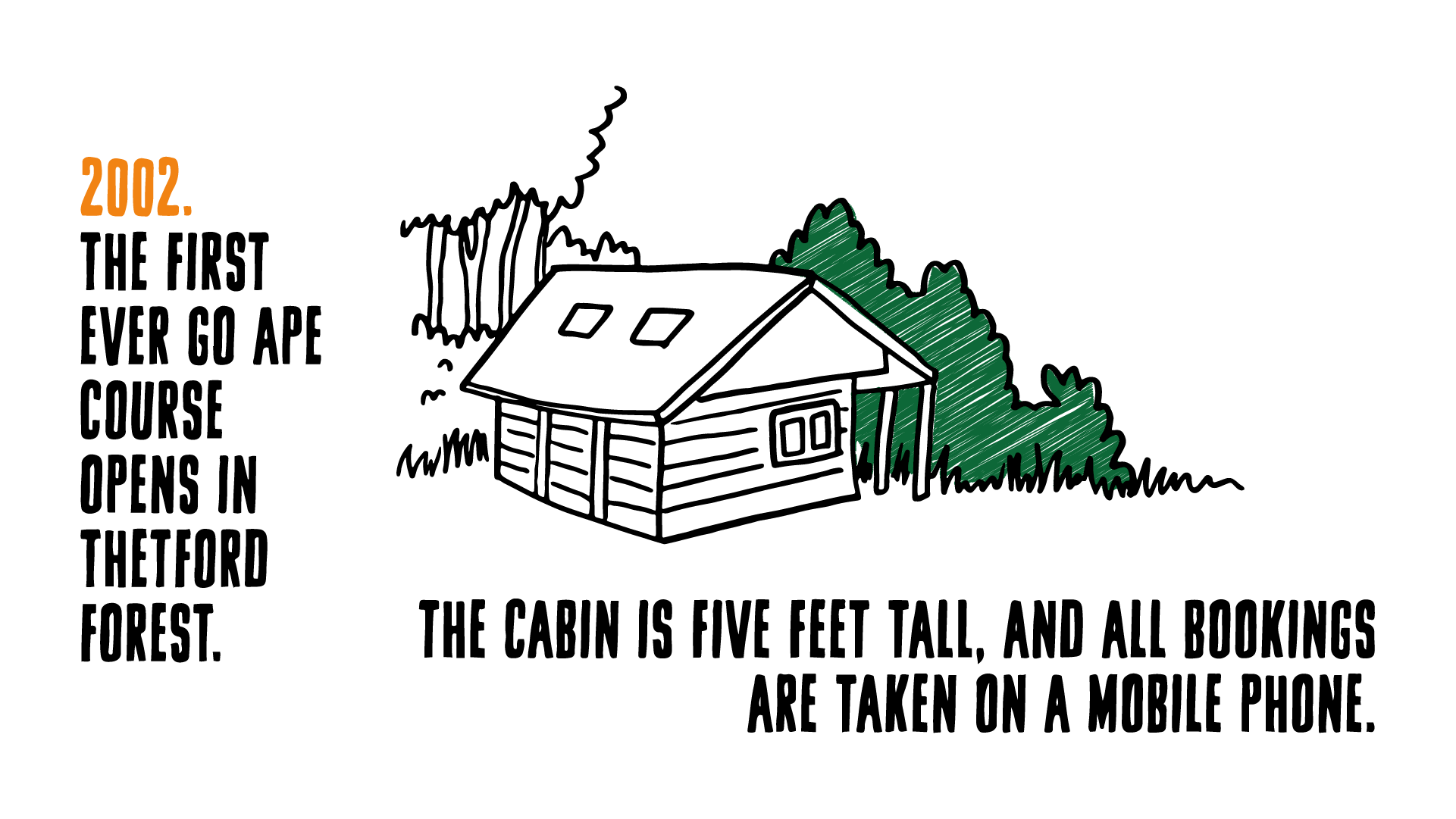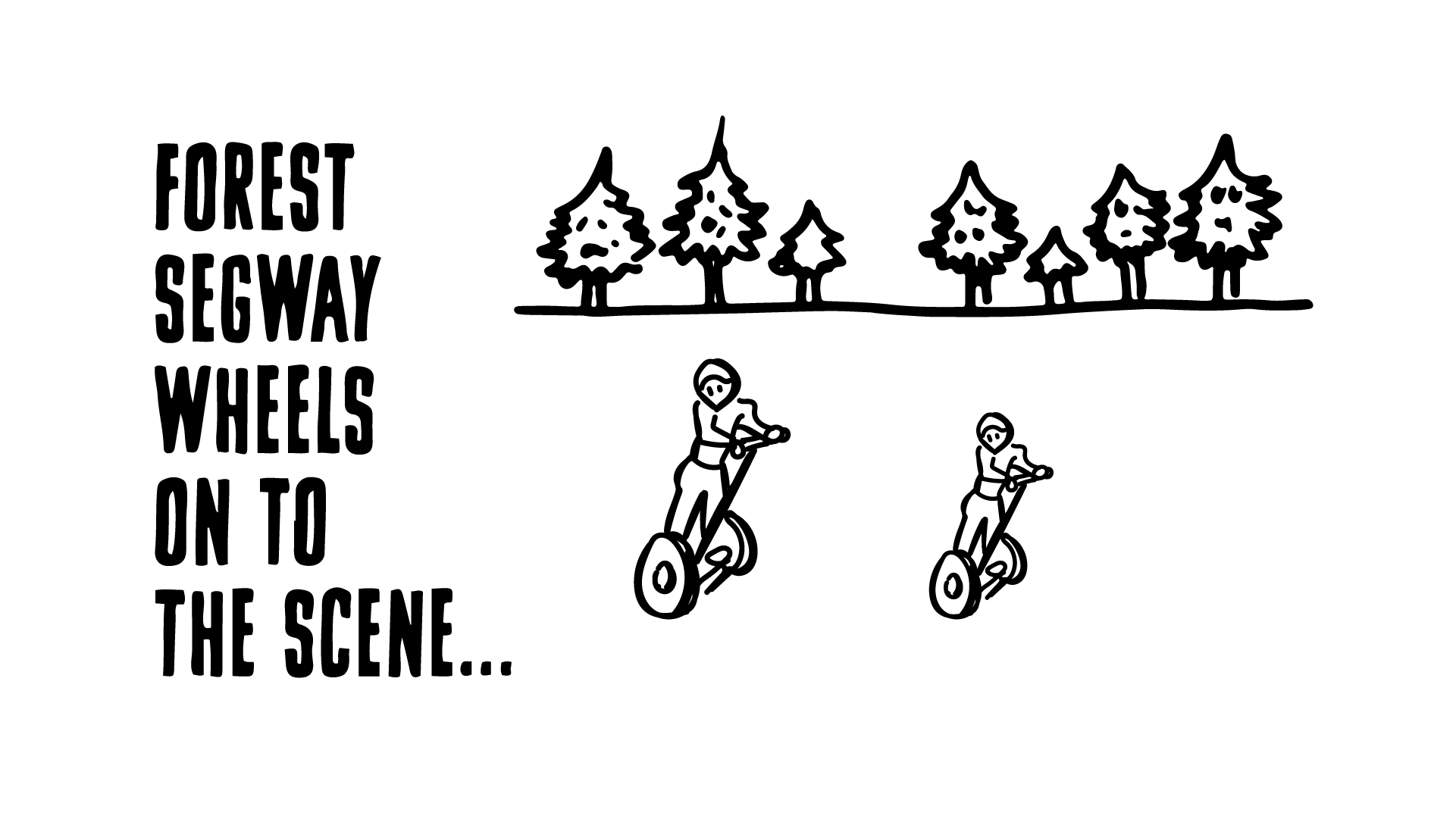 In 2010 Forest Segways wheel onto the scene. This first ground-based adventure allows forest exploration in a whole new way!
Fast forward to 2014, and Go Ape opens the longest network of zip wires in the UK at Grizedale Forest in the Lake District. Zip Trek is an unforgettable forest adventure spanning 3km of zip wires.
In 2017 our Sundown Sessions launched, allowing visitors to experience the forest after sundown. Under the light of the moon, they can zip, climb and experience the forest in an entirely new way.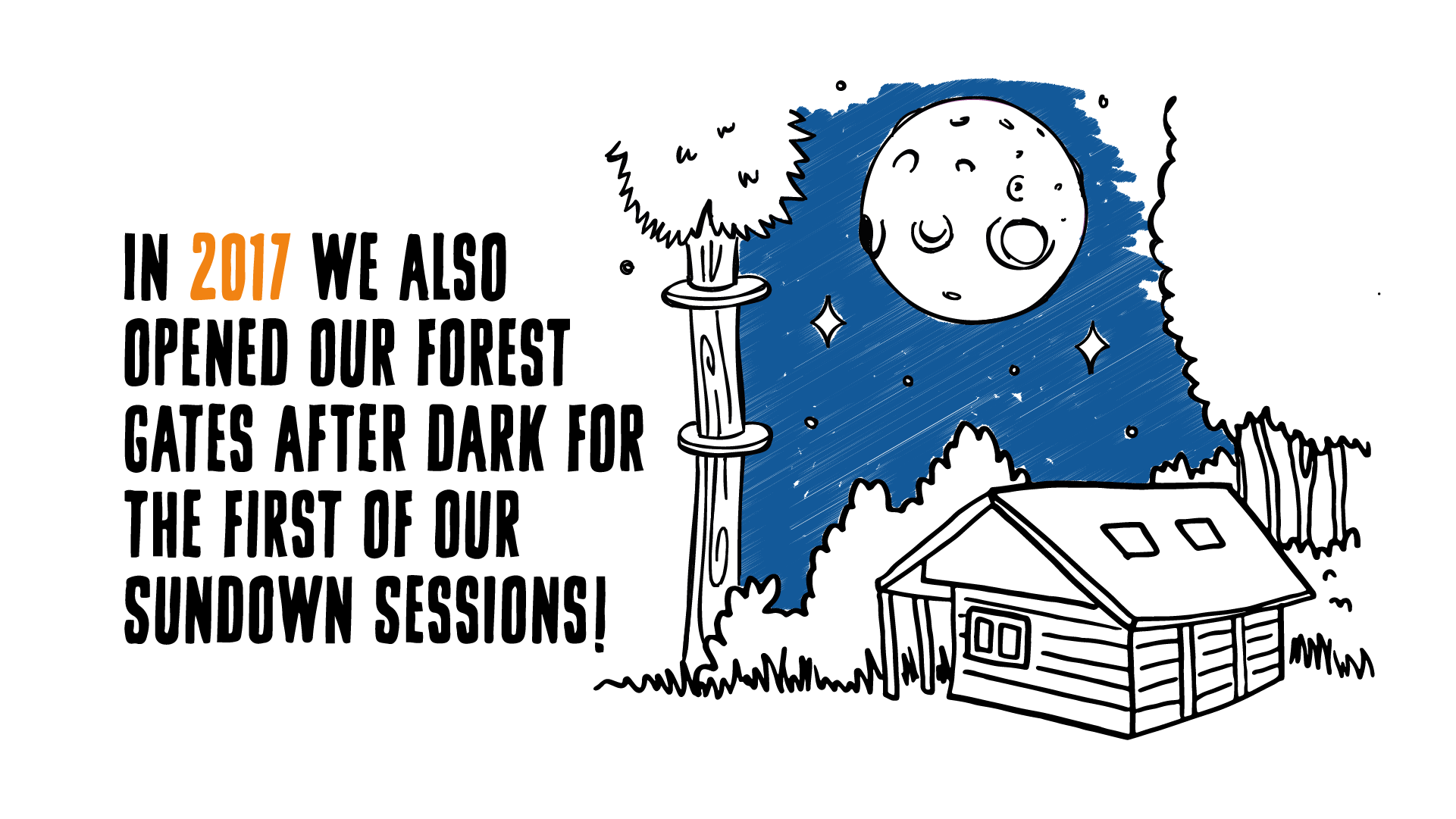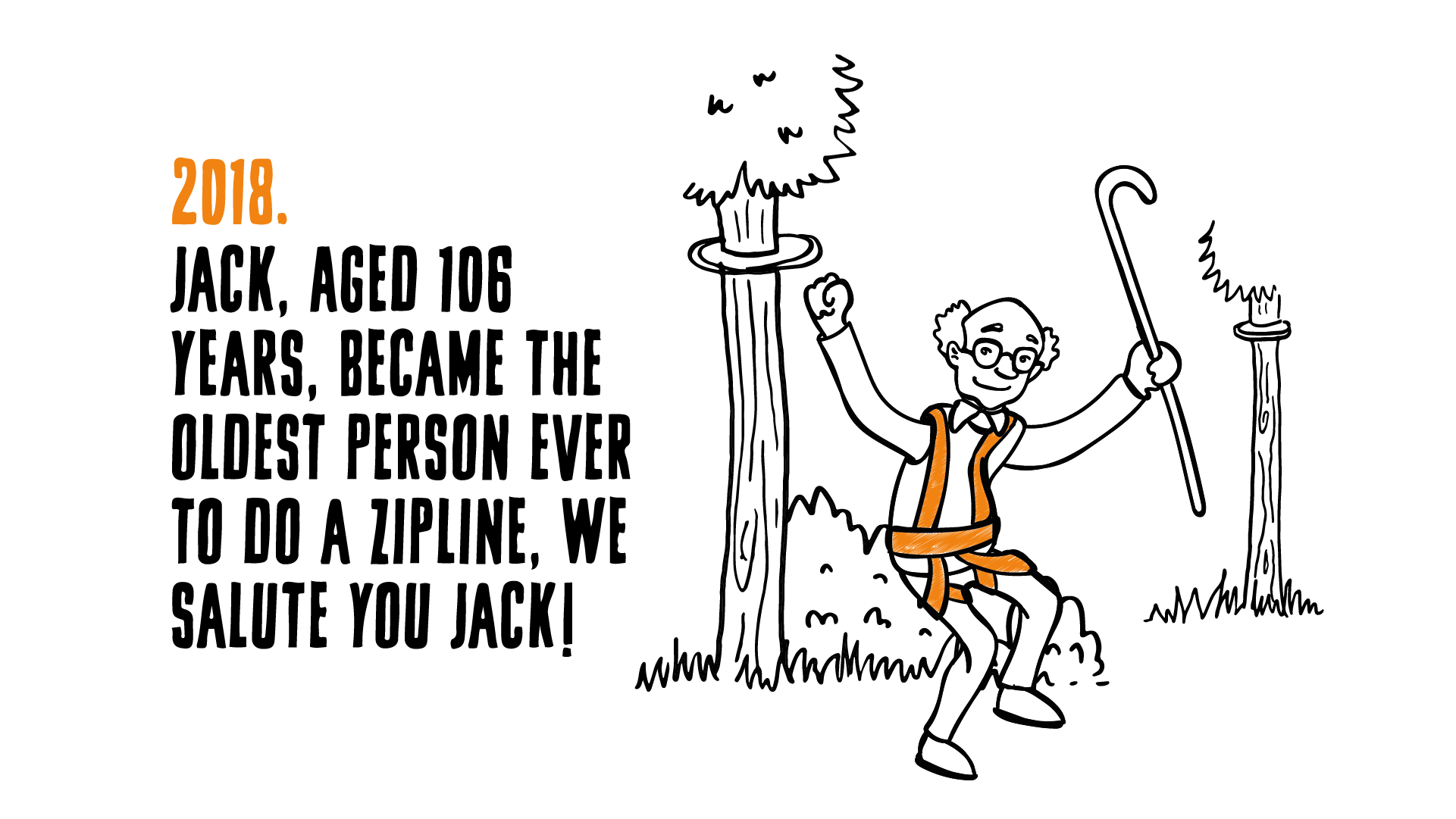 In 2018 Jack aged 106 became the oldest person to ride a zip wire at Go Ape Grizedale.
2018. Go Ape launched our Nets Adventure, a series of huge nets in the treetops, at Black Park. Now, all adventurers over one year can bounce, wobble and slide high in the forest canopy.
In 2021 Go Ape became Employee Owned. The Founders and Directors placed 90% of Go Ape shares into an Employee Ownership Trust for the benefit of all current and future employees.
Thanks to our wonderful Tribe of customers, over the last 20 years, you've; zipped to the moon and back the equivalent of 650 times, Segwayed around the world the 134 times and climbed Mount Everest 22,600 times.
And here's to twenty more years of forest adventures with the UK's number one outdoor adventure company.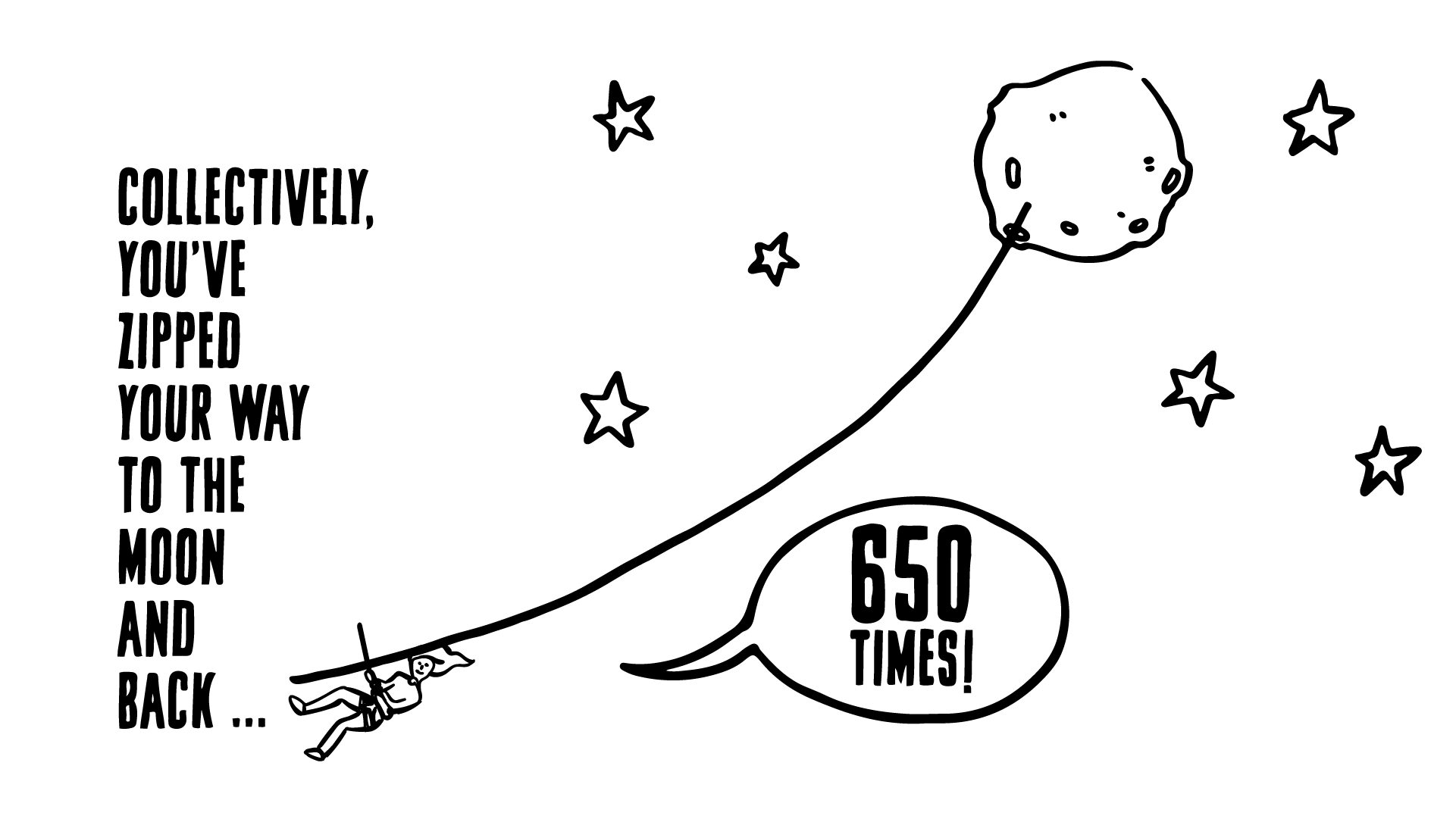 Which Go Ape will you go to next?